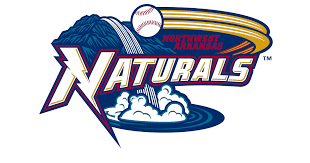 Jonathan Bowlan Placed On 7-Day IL
Jonathan Bowlan, the number eleven prospect for the Kansas City Royals, is fighting back from Tommy John's Surgery last season. We have discussed his season thus far from his debut to his first loss of the season, and most recently, his being pulled from his most recent game. It was announced that Bowlan has a groin injury. 
We discussed the injury on Thursday night of Jonathan Bowlan when it occurred, Since then, the Naturals have announced he will be placed on the 7-day injury list. The Naturals announced that Bowlan was placed on this list retro dated as of April, 21st. With this being dated the 21st, Bowlan will be available, at the earliest, on April 28th.
We had the chance to speak to Naturals manager, Tommy Shields, post-game on Saturday night and he stated that the team projected he would miss one start. The team has much confidence in Bowlan to make a return and get back to work on the mound. Bowlan had his best start of the season, on Thursday, before being pulled. This is one storyline that all Naturals and Royals fans will need to keep their eye on. 
So far in 2023, Bowlan has made three starts with an 0-1 record. Bowlan has thrown 169 pitches with 108 being for strikes. He has pitched in 8.1.1 innings and is averaging 12 K, 1 walk, and has a 12 K/BB ratio and has allowed 13 hits, 7 runs, 3 HRs, 1 walk, and 2 Ks and has an average of .342 against him.
We, at 4 Star Sports Media, will continue to update this story as it transpires.