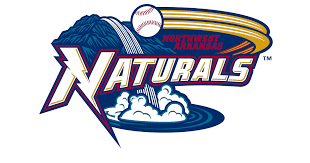 Bowlan Makes Debut In 2023
Jonathan Bowlan would make his debut, for the Northwest Arkansas Travelers, to start the 2023 season, on Friday night, against the Midland Rockhounds. Bowlan, a former Memphis Tiger, is the #10 ranked prospect for the Kansas City Royals and will be looking to make an impact this season. With this start being his first since having Tommy John surgery many eyes were on Arkansas. We will briefly discuss his debut, what his coach had to say about it post-game, and when he will be back on the mound.
2023 Debut
Jonathan took the mound against the Rockhounds and his first pitch was a 94 MPH fastball for a strike. The outing for Bowlan would be a fast one as he would only make it just under two innings. There is more behind the just under two innings than Bowlan getting beat up on the mound.
Bowlan would finish with 51 pitches thrown with 26 of these being balls hit for fouls. In the 2nd inning, Bowlan would face one batter, Greg Diechmann, with 14 pitches in his battle at the plate. If the casual fan was to look at Bowlan's stat line of 1.2 innings pitched while allowing 5 hits, 2 runs, and 2 strikeouts and think he struggled when he really didn't. The pitch count got too high for him to continue.
What Did Coach Have To Say? 
 In the post-game, we spoke to first-year skipper, Tommy Shields, about this performance and this is what he had to say. 
"He is a strike thrower, he has good stuff, he is a great kid, he has a bright future and all those things come into play when you throw over 37 pitches in the first inning."
"… I didnt feel comfortable continuing with him, it's just too many pitches in a too short a period of time."
" We have all the confidence in him to perform well the rest of the season."
When Will Bowlan Be Back On The Mound? 
Bowlan will make his second appearance of the season this Friday, April 22nd when the Naturals travel to Wichita to take on the Wind Surge. Bowlan will be looking to prove his first performance was not indicative of what this season will be. This game will start at 7:05 PM and be streamed on MILB First Pitch App and the MLB.TV App.