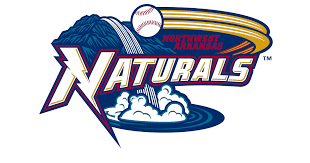 Bowlan Pulled In The Third Start With Injury
It was a scary situation in the top of the third tonight when Jonathan Bowlan was pulled from the game As we have discussed prior he is returning from having Tommy John surgery last season. We will look at what happened, what the coach had to say in the postgame, and what is next for Bowlan. Let's find out what happened.  
What Happened? 
Bowlan would make his third start, as stated above, and would pitch well in his time on the mound. The right-hander, from Memphis, would throw 39 pitches, with 25 for strikes, tonight. Bowlan would finish the night with two innings pitched allowing four hits, one walk, and three strikeouts on the night. 
Leading up the third inning Bowlan was pitching well and throwing in the low to mid-90s. Then, in the third, he would throw a pitch that was significantly slower and he would yell in pain. The head coach, Tommy Shields, as well as team medical would get to him swiftly to make a call to pull him to due injury. 
Quotes From Coach? 
We spoke with Coach Shields, in his office, post-game. In our conversation, we asked about the status of Bowlan, and without delay, he responded "It's his leg. He tweaked it. He should be good." 
With the fast response, it seems to us that Bowlan will be fine but may have some sort of minor issue going on. Coach Shields has confidence in Bowkan and in post-game, he never waivered on this.
In what was an unexpected early exit, Bowlan has handled this season well. In his three starts, he has thrown 181 total pitches with 101 of those being for strikes. Even with the tough outings, this staff has confidence in him to make an impact this season. 
What Is Next?
With the official injury still unknown the post-game interview should ease the fan's mind. Bowlan made it clear he was in pain with his mannerisms on the field and coming off the field. We will keep this ongoing situation updated as we receive information. Based on what we witnessed tonight in the dig-out and post-game, we project to see Bowlan in the next series on the mound.