At Wichita Wind Surge
Friday, April, 14 
First Pitch 7:04 PM
Attendance – 4,512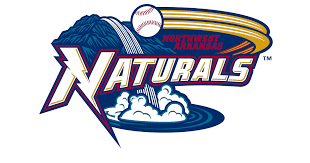 Following his debut, last Friday, against Midland the number 10 prospect, Jonathan Bowlan, would take to the mound. In that game, Bowlan would pitch well despite a high pitch count.  Bowlan would make his second start of the season, on Friday, when he would take to the mound in game four with the Wichita Wind Surge. In the end, the Naturals would fall, 7-4, in the game with Bowlan pitching for essentially half the game. We will look at his appearance from a stats perspective, and preview when he is back on the mound. We will begin with his performance. 
What Happened In Game Two? 
Performance From Stats 
Bowlan would finish throwing 79 pitches, with 50 being for strikes, on the night. He would get his first loss of the season throwing 4.2 innings allowing 7 hits, 5 runs, as well as 7 strikeouts and 3 home runs. In the above-mentioned innings, Bowlan would face 21 batters and garner three ground and flyouts on the night when Bowlan was visibly upset coming off of the mound to end his night. The Naturals lead the league in strikeouts, with 113, to start the season. They will look to Bowlan to continue to improve. 
The improvement from the first and second performances was there. Yes, he gave up three home runs, which is a team and double A-leading, and five, of Bowlan's team-leading seven runs on the season, in his first loss but let's look beyond just stats. Bowlan had control and speed throughout the night. More importantly, Bowlan had confidence in what pitches he was throwing. This will bode well for him in his next start. When is that start? Let's find out.
When Is Bowlan Back? 
Bowlan is scheduled to be back on the mound this coming Thursday, April 20th, at home, with 7:05 first pitch. He will be taking the mound against the Amarillo SodPoodles, the double-A affiliate of the San Diego Padres. With the series beginning on Tuesday, this will be the third game of the series. NWA currently trails the all-time series 11-14 overall, with a record of 6-7 in Springdale.