Naturals Fall To Amarillo 5-0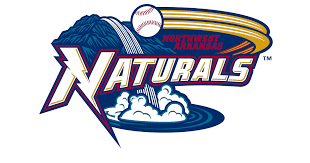 A day after managing 16 runs on 15 hits, the Northwest Arkansas Naturals were held to two hits and blanked 5-0 by the Amarillo Sod Poodles on Wednesday night at Arvest Park.
"It's just the way the game is," manager Tommy Shields said. "You can never figure it out and they threw the ball well tonight. They didn't give us a whole lot to hit."
What Happened?
A pitchers duel shaped up early as Naturals starter Anthony Veneziano racked up five strikeouts in two innings of work. Sod Poodles starter Bryce Jarvis battled some command issues early, issuing back-to-back one-out walks in the third. Center fielder Tyler Tolbert was thrown out as the trail runner trying to advance to second on an errant pickoff throw that trickled into center field.
The Naturals offense had little to show for it as Jarvis turned in five sparkling innings, working around four walks and striking out eight on 80 pitches.
The Sod Poodles opened the scoring in the top of the third with a solo homer to left off the bat of first baseman Tristin English The lead was doubled in the fifth with another solo homer, this time to left-center from designated hitter Adrian Del Castillo.
Veneziano was pulled in favor of right-handed reliever Jonah Dipoto in the top of the sixth, finishing with five innings of two-run baseball with seven strikeouts. Dipoto came on and worked a 1-2-3 frame.
The Naturals' bats continued to scuffle after Jarvis left the game. Tolbert and second baseman Peyton Wilson managed sharp flyouts against the new pitcher Christian Montes De Oca, but the team was held without a hit through six innings.
Sloppy defense in the seventh gave the Sod Poodles two crucial insurance runs. Shortstop Morgan McCullough threw the ball into the dugout while trying to throw out Del Castillo at first. An infield single and two wild pitches from Dipoto doubled the lead to 4-0.
The no-hitter was finally broken in the eighth; McCullough roped a double into the left-field corner to lead off the inning. Tolbert advanced the runner to third with less than two outs on a grounder, but the Naturals could not score to avoid the bagel. A bloop RBI single in the top of the ninth by second baseman Ryan Bliss applied the coup de grâce on a 5-0 shutout.
What Is Next?
The Naturals will look to bounce back tomorrow in the third game of the series tomorrow at 7:05 p.m. Right-hander Jonathan Bowlan (0-1, 9.95 ERA) will be opposed by Luke Albright (1-1, 8.59 ERA). The game will be streamed on MiLB.TV.