Memphis Tigers vs Tulane Green Wave: A Showdown to Remember
As the College Football season forges ahead, it's time to turn our attention to the anticipated face-off between the Memphis Tigers and the Tulane Green Wave, two teams currently holding impressive 4-1 records. Both teams are coming off solid victories, with Memphis taking down Boise State 35-32 and Tulane clinching a 35-23 win against UAB. However, this weekend's clash will be an actual test of strength, strategy, and stamina. On Friday night, in Memphis, it will be 'Wrestling Night' where we will see legends such as Jerry 'The King' Lawler, Tommy 'Wildfire' Rich, Reggie B. Fine, Koko B Ware, and others who will compete in pregame matches on 'Tiger Lane.' We expect to see fireworks between these two rivals.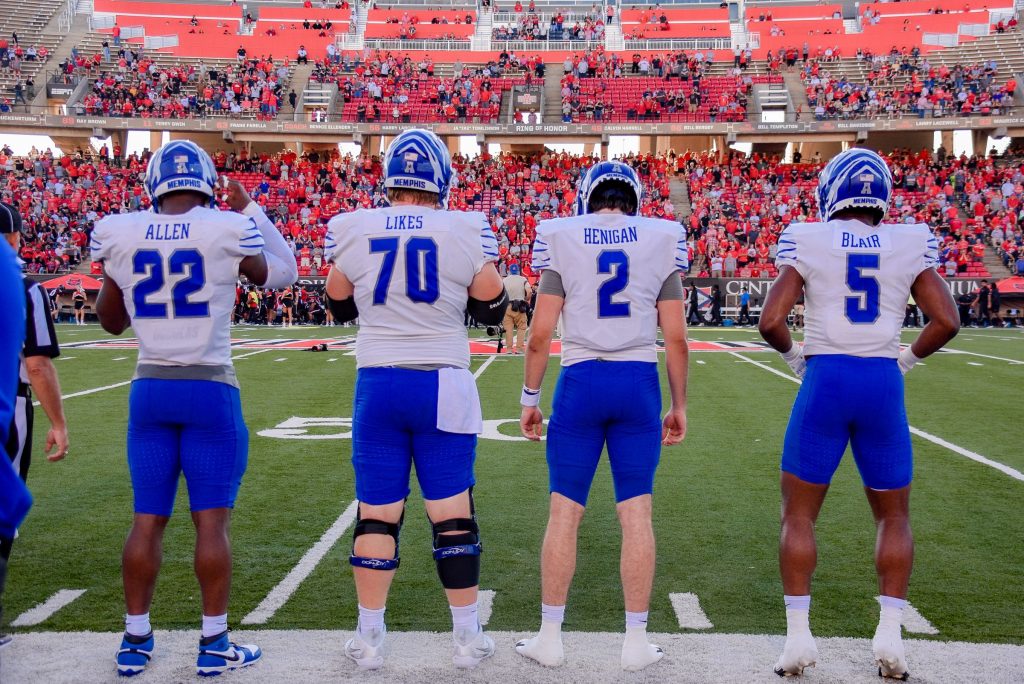 Under the leadership of head coach Ryan Silverfield, now in his fourth season, the Memphis Tigers have been a force to be reckoned with, winning their last five home games and boasting a 13-4 record at Simmons Liberty Bank Stadium since 2021. Quarterback Seth Henigan's performance has been commendable, completing 120 of 175 passes for 1,376 yards with 10 touchdowns against five interceptions. 
Running back Blake Watson, following his transfer from Old Dominion, has been a powerhouse on the field. With 455 rushing yards and six touchdowns this season, Watson is a constant threat to any defense. Wide receiver Roc Taylor, with 27 receptions for 399 yards and two touchdowns, brings an added dimension to the Tigers' offense. On the defensive front, Chandler Martin has been instrumental, with 35 tackles and 5.5 tackles for loss.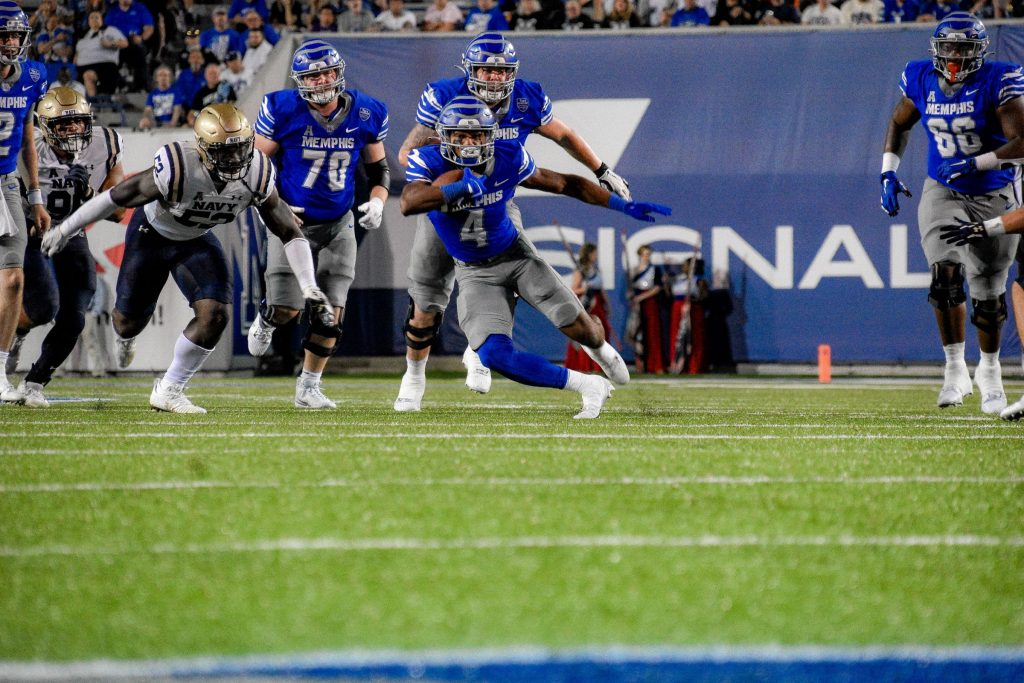 On the flip side, Tulane Green Wave, under veteran head coach Willie Fritz's guidance, ranks sixth among active FBS coaches with 201 career victories, is no less formidable. Despite missing two games due to injury, Quarterback Michael Pratt has completed a remarkable 75.4% of his passes for 668 yards and eight touchdowns against a single interception. 
Leading receiver Lawrence Keys, with 399 yards and four touchdowns, and Jha'Quan Jackson, with 11 catches for 259 yards and four TDs, have been a dynamic duo for the Green Wave's offense. Running back Makhi Hughes leads the team in rushing yards with 368. On the defensive side, Patrick Jenkins has been a standout with 3.5 sacks and six tackles for loss.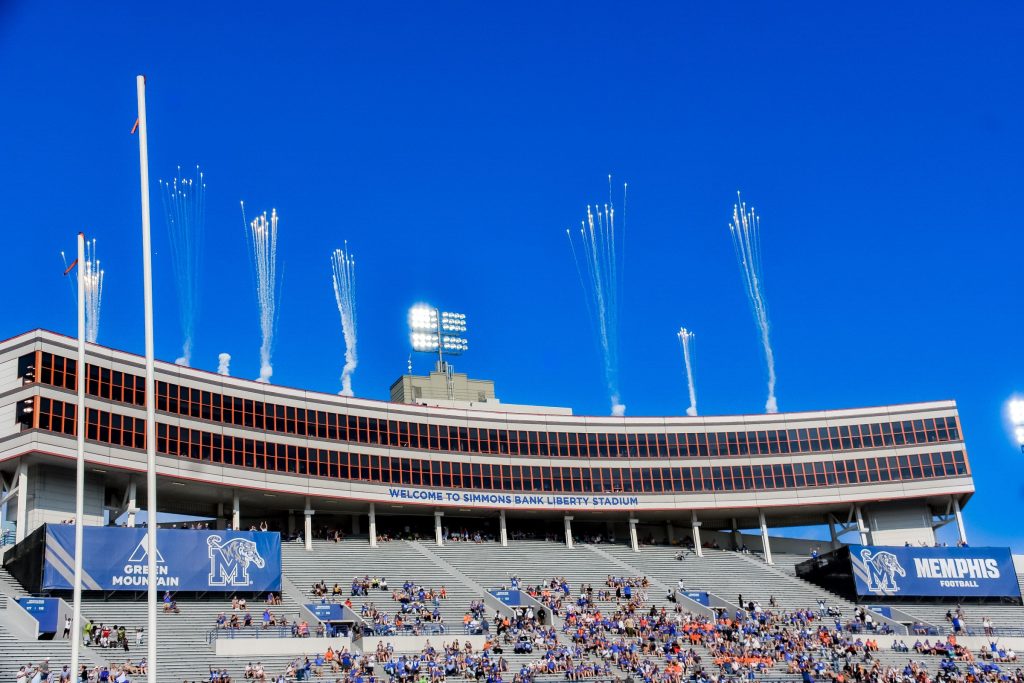 As we gear up for this showdown, both teams have their strengths and weaknesses, but we predict a narrow victory for the Memphis Tigers. Despite the impressive stats from Tulane's QB Pratt, Memphis's defense, led by Chandler Martin, has shown resilience and adaptability this season. Moreover, the Tigers' offensive firepower, especially with Henigan's accurate passing and Watson's formidable running, will likely challenge Tulane's defense. 
However, it's important to note that Tulane's head coach, Fritz, has the experience advantage and has proven his ability to lead teams to victory. Therefore, while we predict a win for the Tigers, we expect an exciting, hard-fought game with potential surprises from the Green Wave.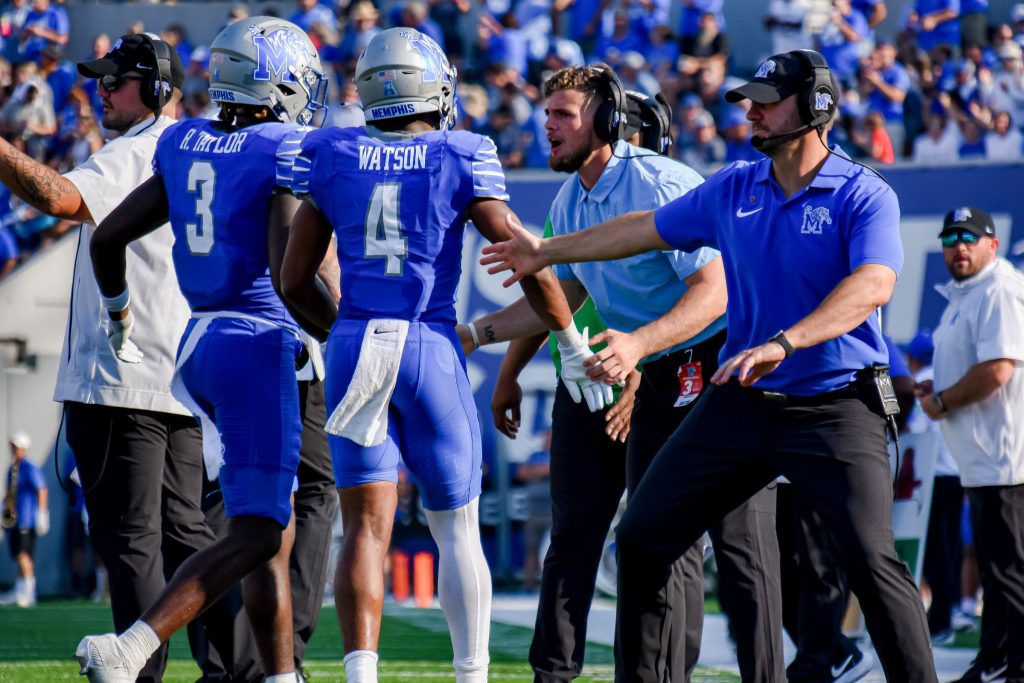 It's all set for a thrilling encounter that will undoubtedly reshape the dynamics of the College Football season. Fans, get ready for a riveting game of football this weekend!