Memphis Tigers Fall Short to Mizzou

By Khala Hoyle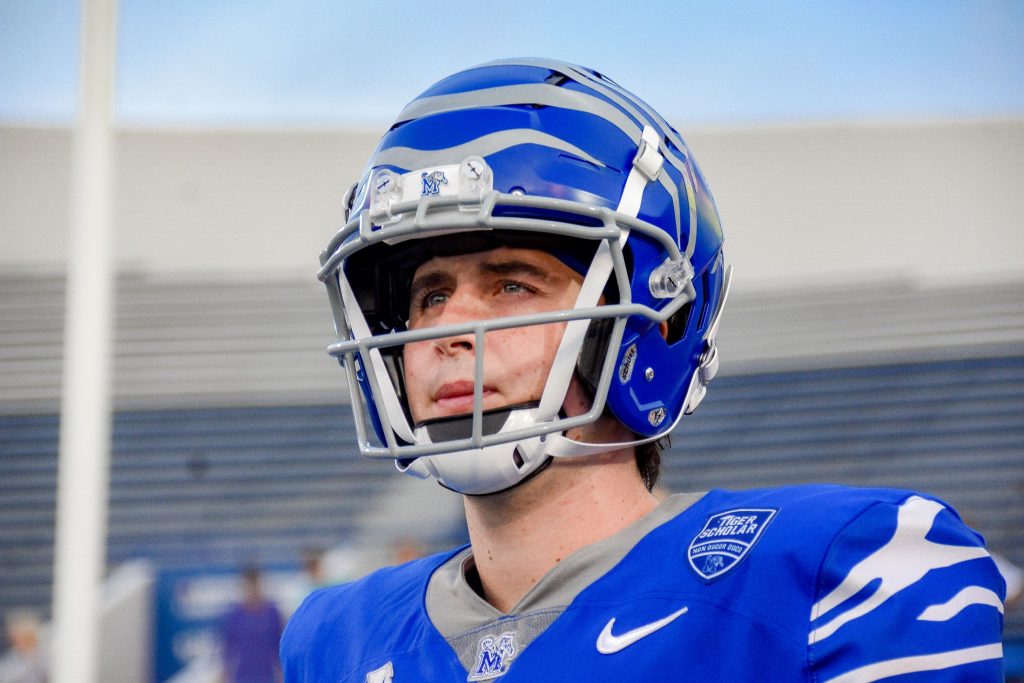 On Saturday, September 23rd, the Memphis Tigers obtained their first season loss from the Missouri Tigers. Mizzou (4-0) won with a final score of 34-27. Missouri now has a win streak of 4 over Memphis, dating back to 1991. The only win that Memphis snagged against Missouri in September 1996 was the final score of 19-16. Fans packed the stadium with 45,085 in attendance to see the first matchup of Mizzou and
Memphis in 5 years.
Missouri won the coin toss and deferred to the second half. Memphis elected to receive. With less than ten minutes in the first quarter, Mizzou took the lead, placing seven points on the board. After a few minutes, Tanner Gillis of Memphis successfully attempted a 43-yard field goal with 4:18 remaining, allowing the Memphis Tigers to show on the scoreboard (7-3). With two minutes left in the first quarter, Memphis forces a fumble to inherit possession of the ball. Memphis has forced at least one turnover in 19 of its last 22 games, which dates back to 2021. In that period, the Memphis Tigers have figured in 26 interceptions and 15 fumbles recovered.
Seth Henigan threw the ball to Joseph Scates in the
endzone for a three-yard touchdown. The Memphis Tigers took the lead (10-7) after the PAT by Gillis. Memphis' performance was not too shabby in the first quarter. Keveion'ta Spears, a defensive lineman, traced the first sack of his career, and Blake Watson, running back, figured up
67 total yards (38 rec, 29 rush.). By the end of the game, Watson had nine receptions for 83 yards and added 47 on the ground to go over 100 combined rushing/receiving yards for the third time in four games.
However, in the second quarter, Mizzou came roaring back to retake the lead with a score of 17-10 to take us into halftime. They kept supremacy after scoring another touchdown six minutes into the third quarter. After Roc Taylor had been forced out of bounds at the twenty-yard line, Seth Henigan found Blake Watson to score a touchdown (24-17).

Missouri's defense had a certain fire behind them, as Henigan's pass was picked off for the second time in the game. They then followed up with a 32-yard field goal to further the lead. After going back and forth with adding points to the scoreboard, Eli Drinkwitz and Missouri won over Ryan Silverfield and Memphis to end the game with a final score of 34-27.

The Memphis Tigers are set to play Boise State in Memphis on September 30th at 3 p.m. This game will be televised via ESPN2 and through other streaming platforms.