A Pair of Undefeated Tigers Tangle In St Louis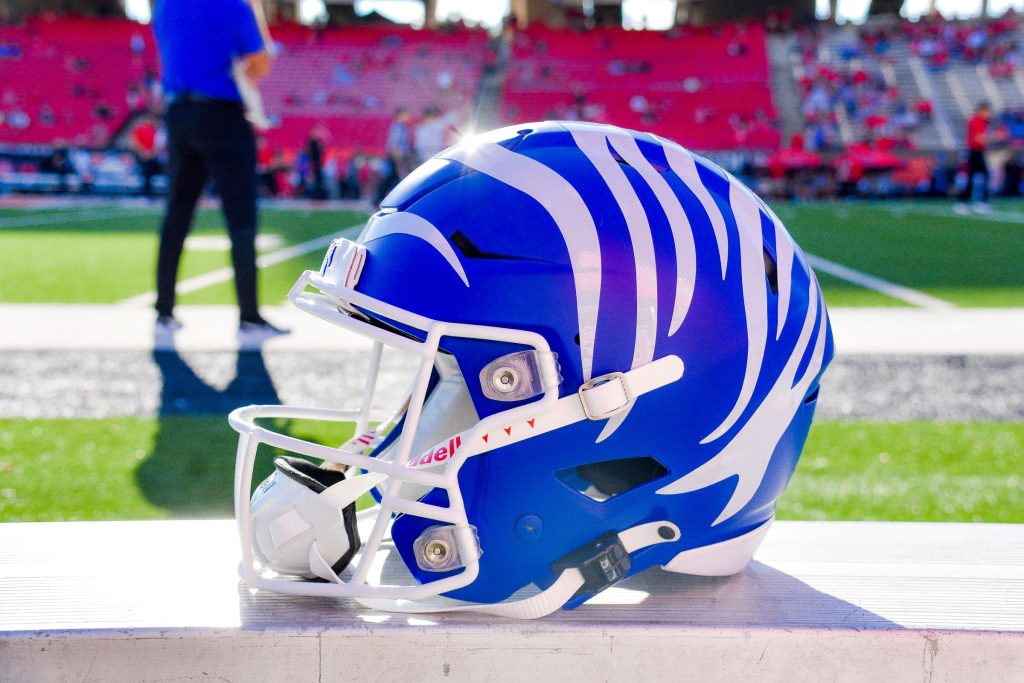 The upcoming matchup between the Memphis Tigers and the Missouri Tigers is shaping up to be a highly anticipated and crucial game for both teams in the 2023 college football season. With Memphis entering the game as underdogs, they have a lot to prove and gain from a victory over Missouri, which currently holds a 3-0 record.
Scouting Missouri
To open the 2023 season, Missouri would defeat South Dakota, 35-10, in week one. The following week, the Tigers from Columbia would defeat MTSU, 23-19, in a much closer battle than many expected. This would be followed by the story of the SEC last week as Missouri's confidence is riding high after a dramatic last-second win against then-No. 15-ranked Kansas State. Kicker Harrison Mevis nailed a 61-yard field goal as time expired, leading his team to victory. Although Mevis has been somewhat inconsistent this season, his game-winning kick will undoubtedly give him a boost of confidence going forward.
The winner of this Saturday's game is likely to earn a spot in next week's AP poll, adding an extra layer of significance to the outcome. Both teams are well aware of the stakes and will be motivated to secure a victory.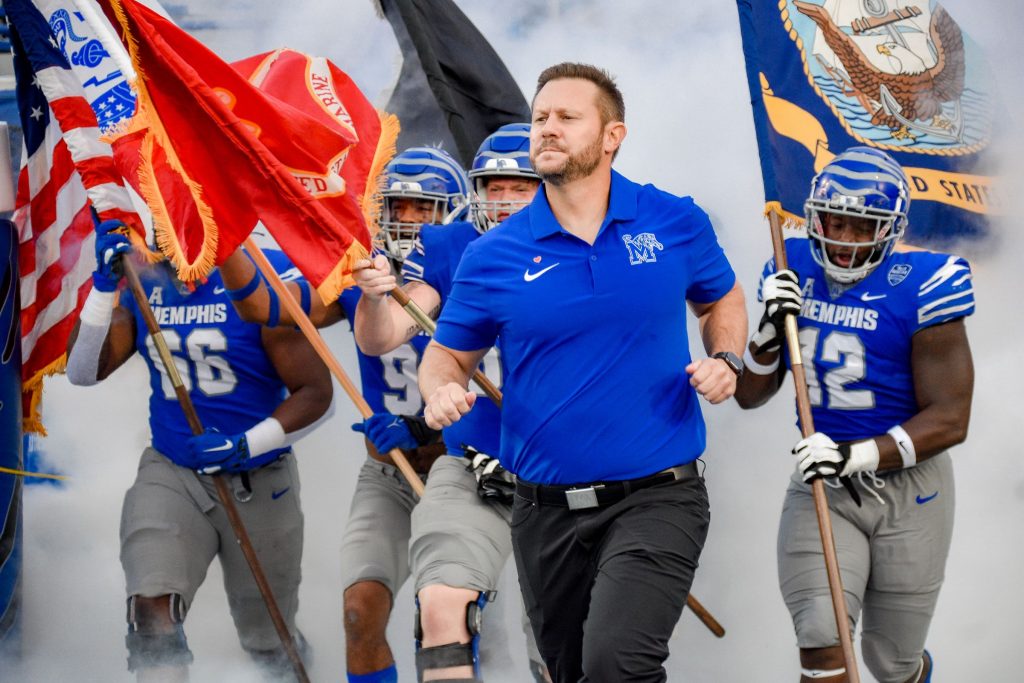 Why St Louis?
One interesting aspect of this game is the location. Originally scheduled as a home game for Memphis at Simmons Bank Liberty Stadium, the game was moved to St. Louis due to a change in the agreement between the two schools. Memphis expressed disappointment over the change but ultimately agreed to the neutral-site game to accommodate the situation as per the agreement, Memphis would receive a million dollars. This decision may provide an additional motivation for Memphis to turn the St. Louis matchup into a de facto home-field advantage.
Series History
In terms of the history between these two teams, they have met four times before, with Missouri holding a 3-1 advantage in the series dating back to 1991. Their most recent meeting in 2018 saw Missouri dominate with a convincing 65-33 victory. Memphis will be looking to avenge that defeat and improve their record against their Tiger counterparts.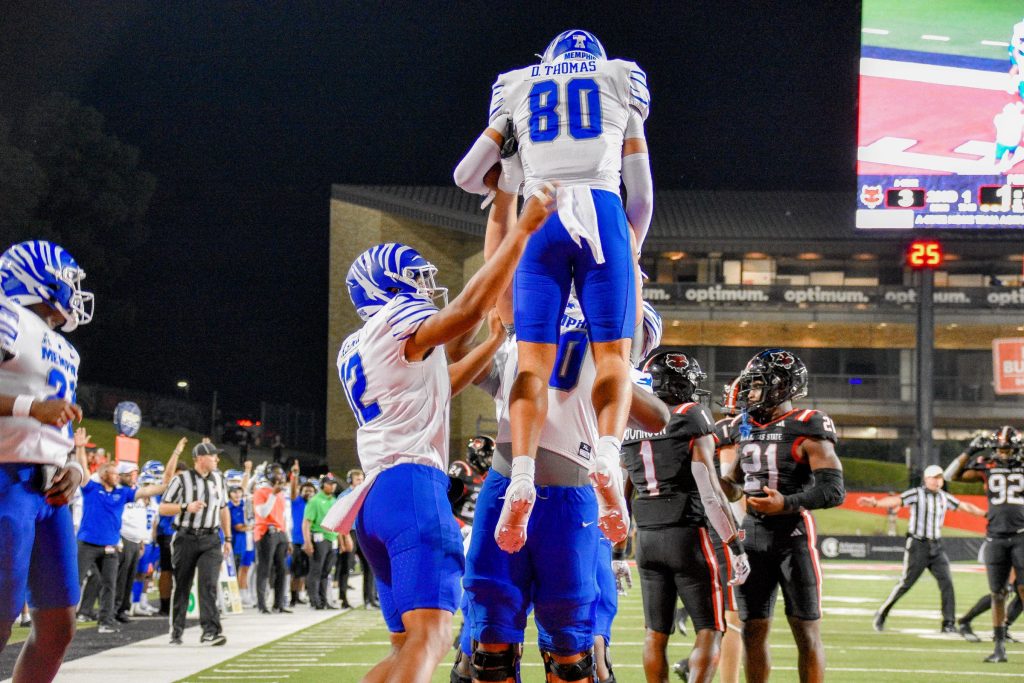 Storylines
Will Brady Cook Play?
One key storyline leading up to the game is the potential absence of Missouri quarterback Brady Cook. Cook suffered a hyperextended knee during the Kansas State game and his availability for the upcoming matchup is uncertain. Memphis head coach, Ryan Silverfield, mentioned this week that the Tigers are preparing for Cook to play but is also aware of the capable backups that Missouri has. Sam Horn stepped in for two plays when Cook was injured and could potentially start if Cook is unable to go.
Will Memphis Stop The Run?
For Memphis to secure a victory, their defense will need to bounce back after a challenging game against the Midshipmen, where they allowed 432 yards. The defense had been strong in the first two games, not conceding a single touchdown. They will need to rediscover their earlier form and tighten up their tackling and assignments against a tough Missouri offense.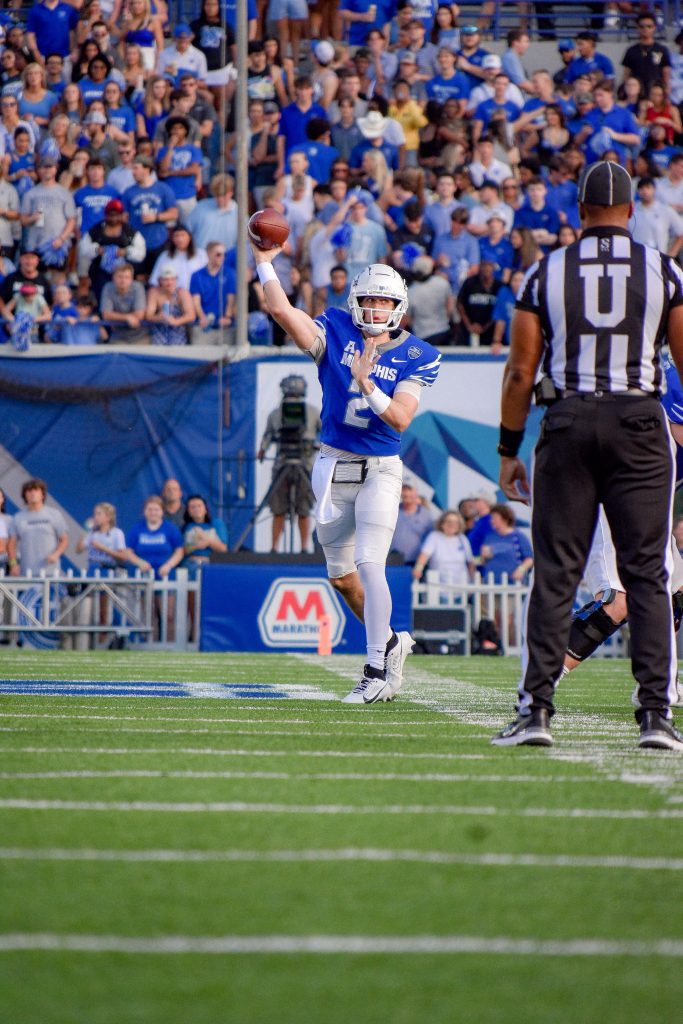 Let Seth Sling It
Offensively, Memphis will rely on the arm of junior quarterback Seth Henigan, who has shown promise and potential this season. With 71 completions for 791 yards, five touchdowns, and three interceptions, Henigan has the ability to make big plays for the Tigers. Memphis will need to take advantage of Henigan's arm strength and accuracy to stretch the field and alleviate pressure on their defense.
Who Wins?
In terms of a prediction, this game has all the makings of a closely contested battle between two determined teams. The outcome could come down to a few key plays, coaching decisions, or even turnovers. Both teams have something to prove and are hungry for a victory. Ultimately, it will be a catfight that showcases the resilience and competitiveness of college football. Regardless of the result, fans can expect an exciting and hard-fought game that will leave a lasting impact on both teams' seasons.