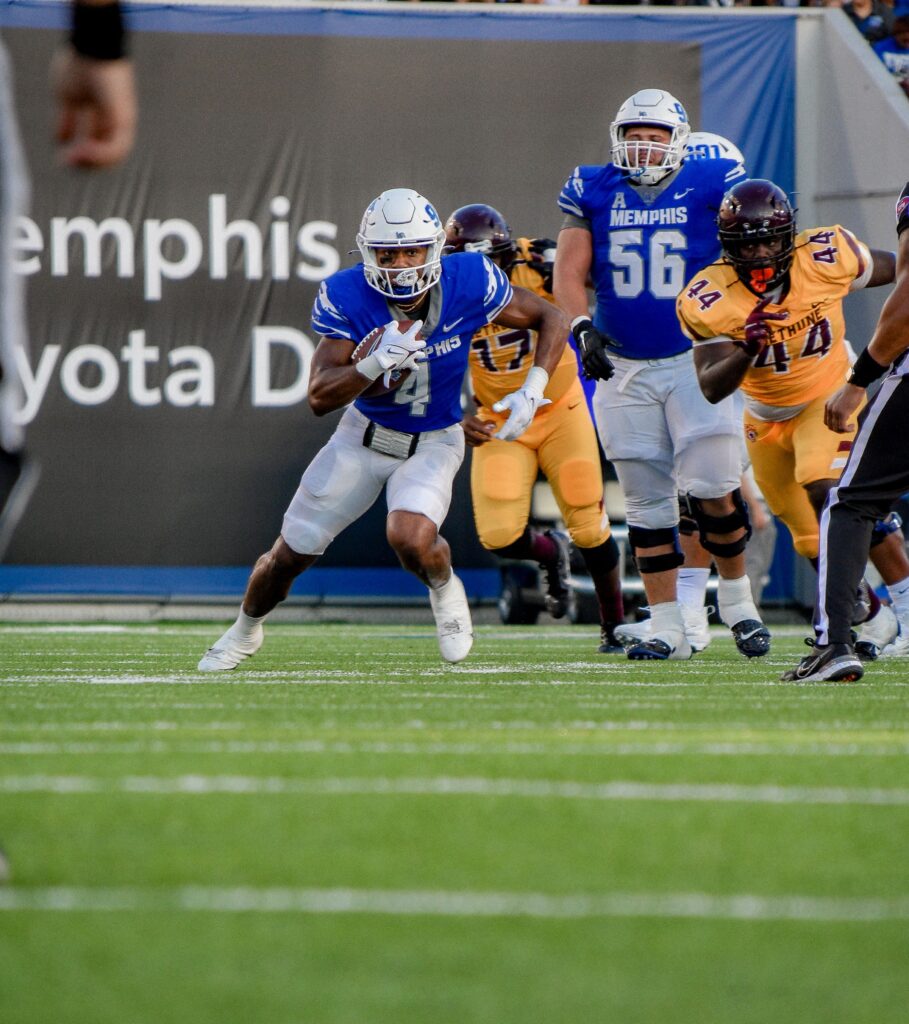 The Memphis Tigers football team appears to have unearthed a potentially potent running attack if their season-opening game is any indication. The Tigers' ground game, led by the dynamic duo of Blake Watson and Sutton Smith, was on fire, demonstrating an impressive and relentless performance that left their opposition trailing in their dust. In the end, the Tigers would have 43 rushes for 208 total yards. Has the Memphis Tigers' rushing attack returned to form?
In the Tigers season-opening win, Blake Watson, the exciting newcomer to the Tigers' roster, made an instant impact in his debut, rushing for three touchdowns in the first half alone – a feat that hasn't been achieved by a Memphis player since Darrell Henderson in 2018. Watson's performance was an electrifying mix of power and agility, as he amassed 75 yards off just 10 carries, and added another 37 yards on five receptions, totaling 112 yards for the game.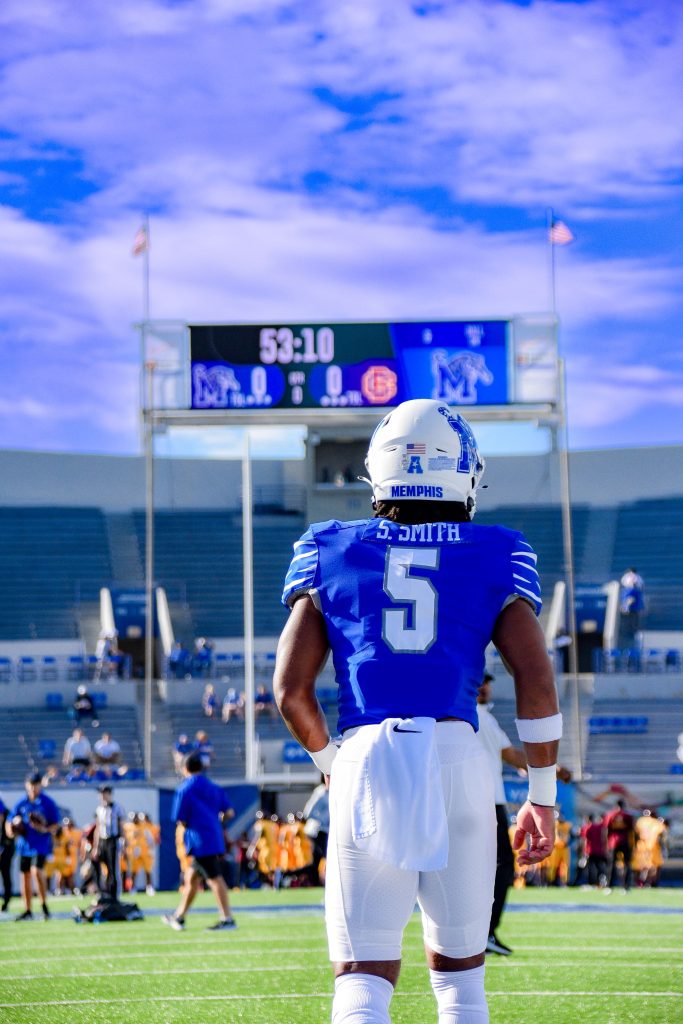 Not to be outdone, Sutton Smith also delivered a standout performance, scoring twice and becoming the first Tiger to rush for over 100 yards since Brandon Thomas, against Arkansas State, in 2021. Smith logged a career-high in carries, with 18, yards, with 115, and touchdowns, with two, solidifying his status as a key weapon in the Tigers' offensive arsenal.
For the Memphis Tigers, the season opener was a promising display of what their revitalized running attack could look like. The team's commitment to the run was evident, as they dominated the game with their ground attack, scoring a total of five rushing touchdowns and racking up an impressive yardage total.
It is, however, worth noting that this is just one game, and the true test of this newfound running prowess will be its longevity and consistency over the course of the season. The Tigers will need to prove that this was not a one-off performance, but rather an indication of a sustainable and effective offensive strategy.
If Watson and Smith can maintain their formidable partnership and continue to break through defenses as they did in the season opener, Memphis could well have found the potent running attack they've been seeking. The Tigers' fans will be hoping this is the case, as a strong running game could be a critical factor in their quest for success this season.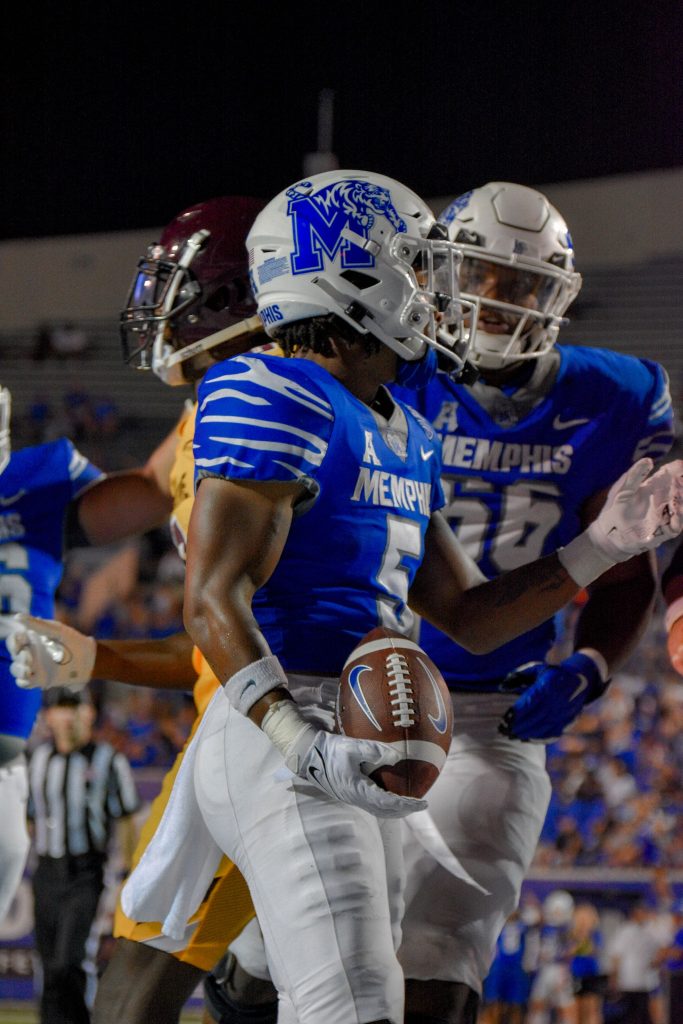 Nevertheless, it's an encouraging start for the Tigers, and their running game will undoubtedly be one to watch closely in the upcoming games. If this opening game is anything to go by, the rest of the season could be a thrilling ride for the Memphis faithful.