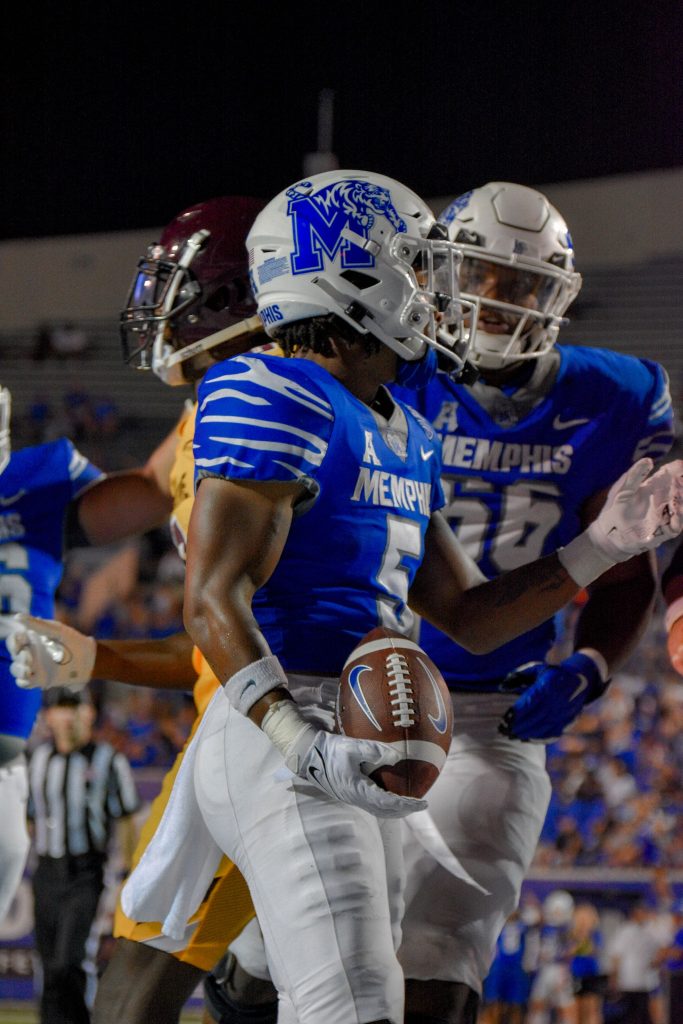 The University of Memphis football team, fresh off a commanding 56-14 victory over Bethune-Cookman, is set to face the Arkansas State Red Wolves this Saturday, Sept. 9 at 6 p.m. The game, a significant early-season test for both teams, will be broadcast live on ESPN+.
As stated above, the Tigers began their 2023 campaign in emphatic fashion, defeating Bethune-Cookman by a whopping 42 points. This marked their largest margin of victory in a season-opening game since their 66-14 rout of Mercer in 2018.
Memphis' defense was particularly impressive, restricting BCU to a mere 91 total yards – the first time the Tigers have achieved such a feat since their game against SMU in 2015. The Tigers' defensive prowess has been a consistent factor of late, with at least one turnover forced in 16 of their last 19 games, resulting in an impressive total of 35 takeaways.
Arkansas State, on the other hand, has had a less auspicious start to their season. Their opening game saw them shut out by the No. 20/19-ranked Oklahoma, 73-0. Their 2022 record of 3-9, including a 1-7 in the Sun Belt, indicates a team in the process of rebuilding. Despite these struggles, Arkansas State does have a bright spot in kicker Dominic Zvada, who has been named First-Team Preseason All-Sun Belt.
This will be the 62nd meeting between the Tigers and the Red Wolves, a rivalry that extends back to the 1957 season. While Memphis has the overall lead in the series at 32-24-5, Arkansas State holds a home-field advantage with a 13-8-1 record in Jonesboro.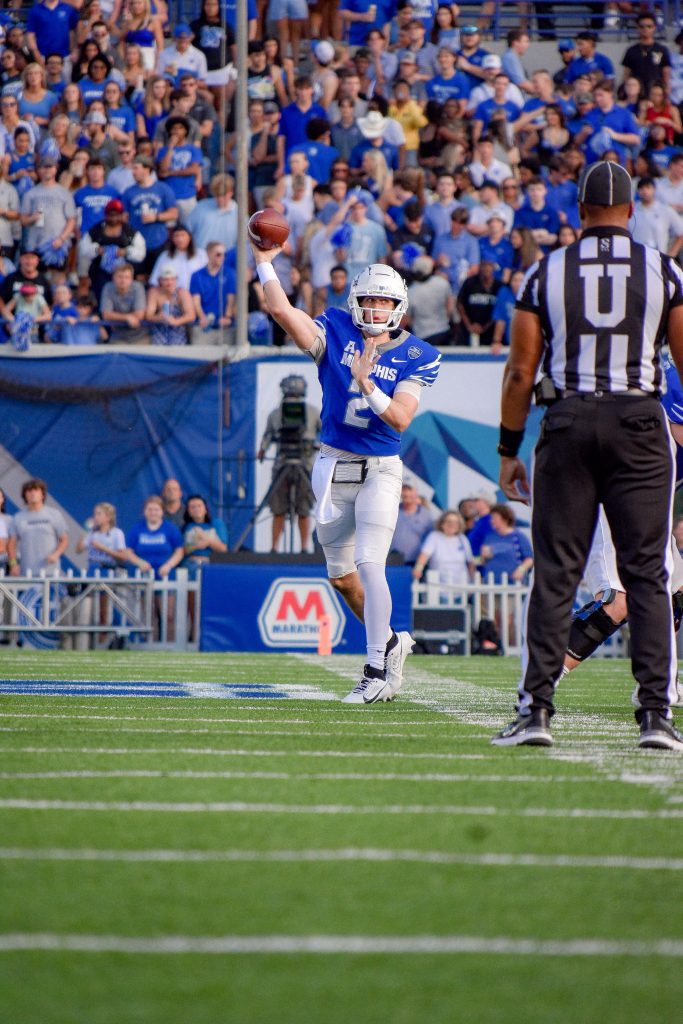 The Tigers are currently on a four-game winning streak in the series, a run that includes a nail-biting 55-50 victory at Centennial Bank Stadium in 2021. Last year, Memphis secured a 44-32 victory at Simmons Bank Liberty Stadium thanks largely to quarterback Seth Henigan, who completed 19-of-28 passes for a staggering 360 yards and three touchdowns.
As the Tigers head to Jonesboro, they will be looking to continue their dominance over the Red Wolves and cement their early-season momentum. It is a team that Memphis head coach, Ryan Silverfield, knows well as his first win, in 2020, came against Arkansas State, Fans of both teams will be watching closely to see if Memphis can recreate their opening game success or if Arkansas State can turn the tide on their home turf.