Arkansas Hockey kicked off the 2023 season impressively with a 5-2 victory over Oklahoma State in a highly anticipated season opener at the Jones Center in Rogers, Arkansas. The atmosphere was electric, with a packed house and standing-room-only attendance. Fans were lined up around the Jones Center, eager to witness the start of the new season.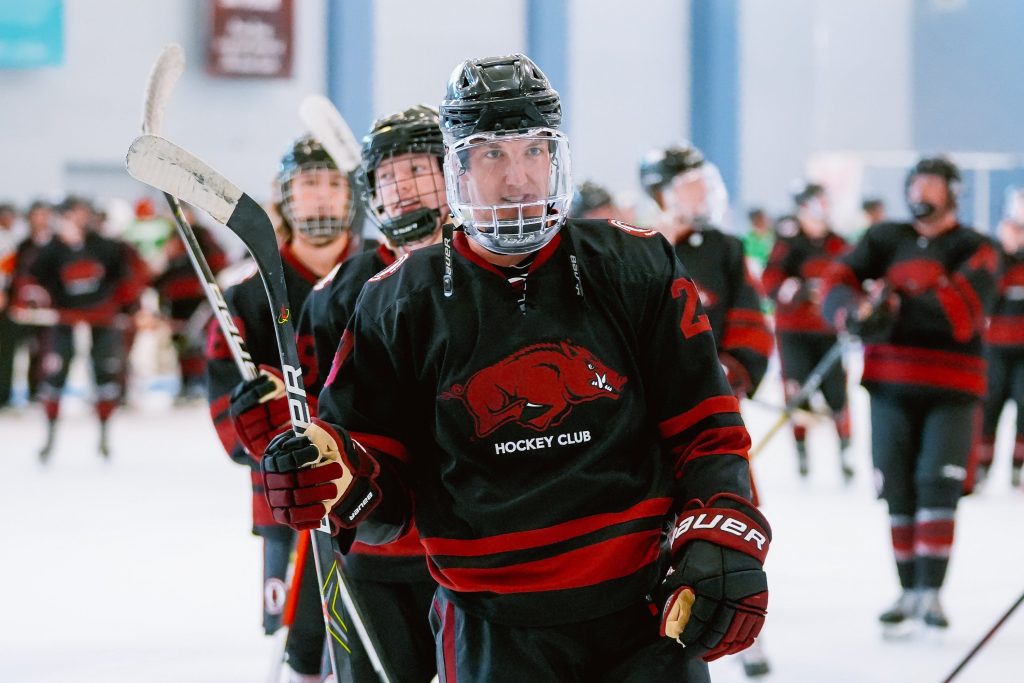 The game got off to a somewhat sloppy start, with both teams committing penalties in the first period. Arkansas struggled on the penalty kill, allowing Oklahoma State to take a 1-0 lead at the 15:36 mark with a goal from Andrew Karaoulis. However, the Razorbacks quickly fought back and tied the game while short-handed. Freshman forward JD Duenwald showcased his offensive skills with a goal on a 2-man rush, turning defense into offense. The first period ended with a score of 1-1.
The second period was dominated by the Razorbacks, both physically and on the scoreboard. Duenwald continued to shine, scoring his second goal of the game. Junior forward Jason Gifford also made his mark, netting his first goal as a Razorback at the 6:25 mark. Arkansas showed resilience on the penalty kill, successfully defending against a late power play by Oklahoma State. However, the Cowboys managed to score a goal with just four seconds remaining in the period, cutting the Razorbacks' lead to 3-2.
Heading into the third period, Arkansas senior Kyle Patterson stepped up and extended the Razorbacks' lead to 4-2 with 11:35 left to play. This goal marked a significant milestone for Patterson, as it was his 18th career goal in his 100th game as a Razorback. Michael Gakhutishvili, another Arkansas player making his mark, scored his first goal for the team, sealing the victory for the Razorbacks with a final score of 5-2.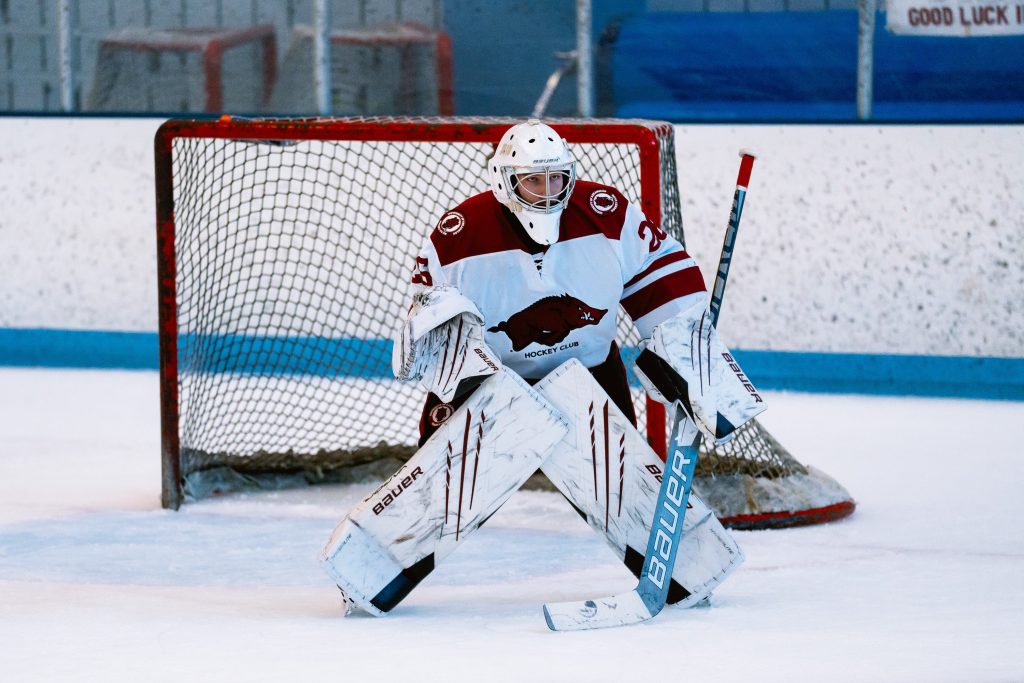 The game was characterized by its physicality, with hard hits occurring throughout all three periods. Arkansas' Brian Romera delivered a massive hit along the boards, sparking a small fight between the teams. The intensity of the game was further heightened by a questionable penalty call on a breakaway, which could have potentially led to a penalty shot.
In goal, Arkansas goalkeeper Sam Haynes displayed his prowess and poise. After an impressive 2022 season, where he finished with a 16-2 record, Haynes continued his strong performance against Oklahoma State. He showcased his agility and reflexes, making multiple remarkable saves throughout the game. Despite allowing two goals on 30 shots, Haynes proved to be a force to be reckoned with between the pipes.
Looking ahead, Arkansas and Oklahoma State will face each other again in a rematch the following afternoon at 3:15 PM at the Jones Center. After such an exciting season opener, fans can expect another intense and competitive game as both teams aim to make their mark in the early stages of the season.
Overall, the victory over Oklahoma State served as a statement for Arkansas hockey. The team displayed a blend of experienced players and promising young talent, showing composure and dominance even in the face of a physical challenge. With notable performances from Duenwald, Patterson, Gifford, Gakhutishvili, and Haynes, the Razorbacks demonstrated their potential for a successful season. As fans savor the excitement of the season opener,