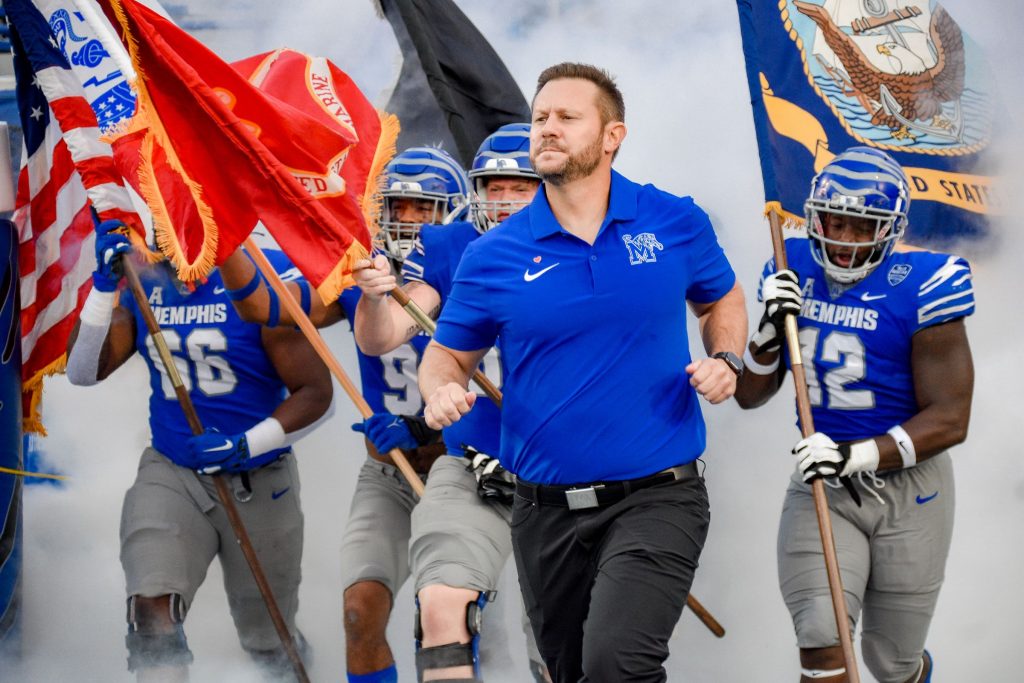 Fight to the Finish: Tigers Remain Undefeated vs. Navy
 By Khala Hoyle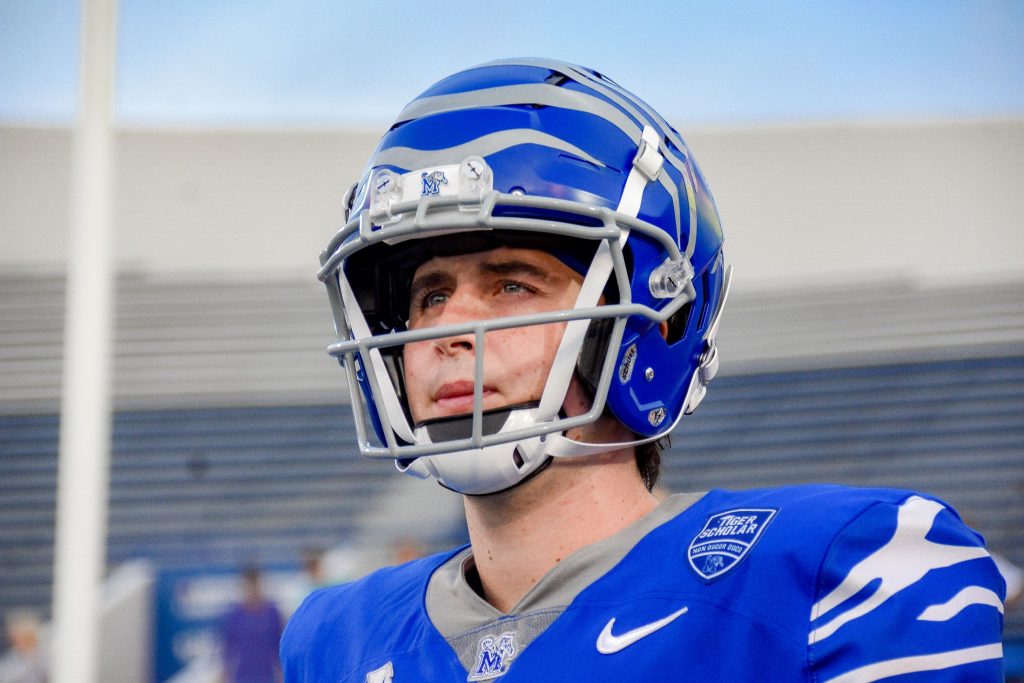 MEMPHIS, TN.- In a back-and-forth, hair-raising battle against the Navy, the Memphis Tigers remain undefeated and still rank as number one in the American Athletic Conference. This triumph adds to the current streak of, now, five consecutive wins against the Midshipmen, dating back to 2019. The 2022 matchup against the two, created the largest margin of victory, as the Tigers came out dominant with a win, 37-13.
 Memphis now ranks 14th in the country in Passing Success Rate with Henigan (.33 EPA per Play), which is a completion of 72 percent of his passes. The Tigers' defense is off to a strong start going into the season, as they are ranked 5th in Defensive Success Rate. The offense from the Navy had seemingly gotten better by their second week against Wagner, Staten Island, NY. 
Therefore, quite a few expectations had been set for this match. Winning the coin toss, the Midshipmen elected to receive. Unfortunately, the Navy's first touchdown of the game was the first touchdown unopposed by the Tiger defense this season. With the ball in the Tigers' possession, they stormed down the field for a 90-yard drive, followed by a seven-yard touchdown from running back Blake Watson.
 This makes for the longest drive of the season in yards and has tied for the longest in plays. The touchdown is also notable as the fourth of the year for Watson. Shortly after, fullback Alex Tecza from the Navy, responds with a 75-yard touchdown to tie the game with five minutes remaining in the first quarter. Unfortunately, the Navy follows through with a second touchdown.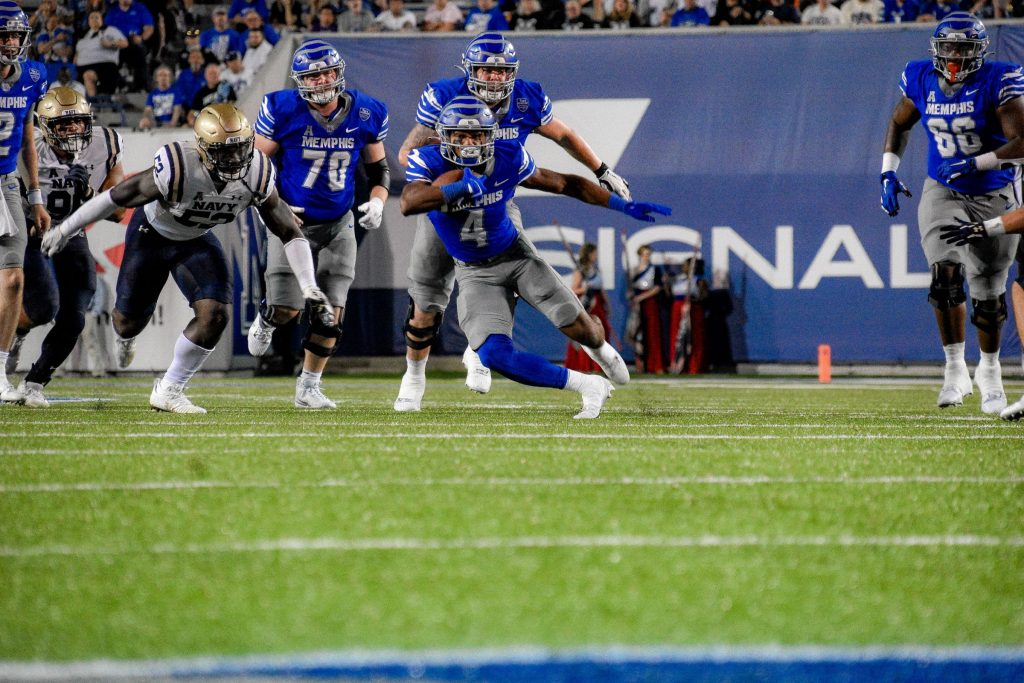 The Tigers did not fail to please the crowd on their first drive of the second half. Seth Henigan found Roc Taylor for a 31-yard delivery, which led to a rushing touchdown on the following play by Henigan allowing the Tigers to take the lead (21-14). Reaching the final minute within the third quarter, Watson raced down the field for a 69-yard run. This has collectively been the longest run by a Tiger since Calvin Austin III in 2021 against the Midshipmen.
 In the wake of the hype, Henigan followed with yet another score of the game from three yards giving Memphis 28 on the scoreboard following the PAT by kicker Seth Morgan. Morgan has linked on 83 consecutive PATs, dating back to his career at Sam Houston. Remarkably, this was Henigan's third rushing touchdown of the season and sixth of his career. Henigan ended the game 23-of-35 passing for 218 yards, a touchdown, and two additional rushing touchdowns. Ryan Silverfield and the Tigers went on to defeat the Navy Midshipmen with a final score of 28 to 24.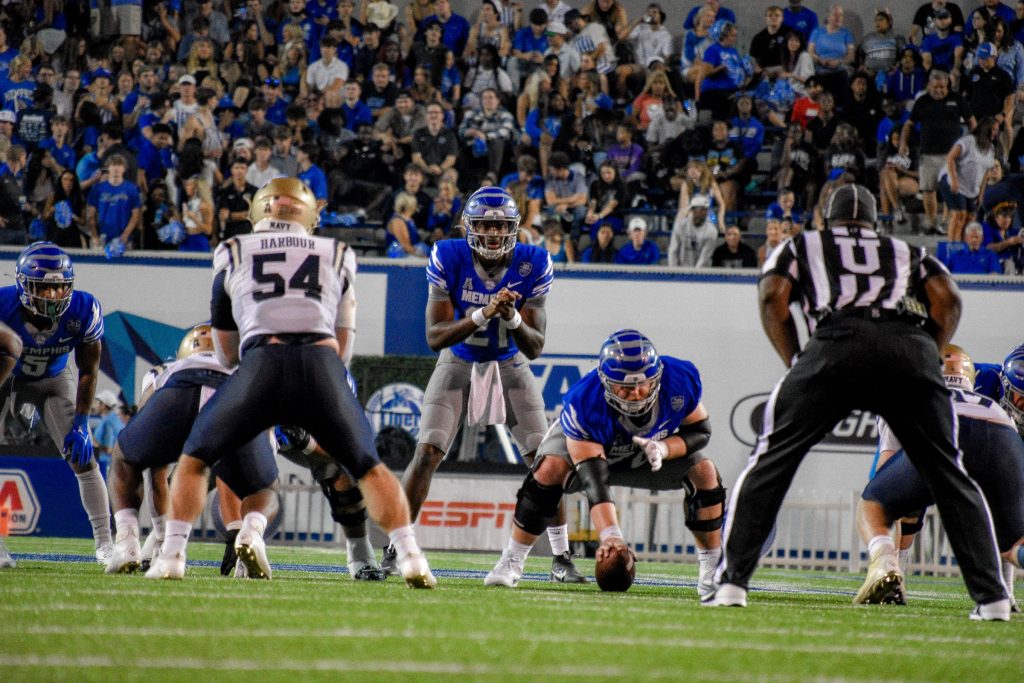 The Tigers will face Missouri in St. Louis, MO on September 23rd at 6:30 p.m. The Tigers have not faced Missouri since October of 2018. This matchup will be streamed on ESPNU.