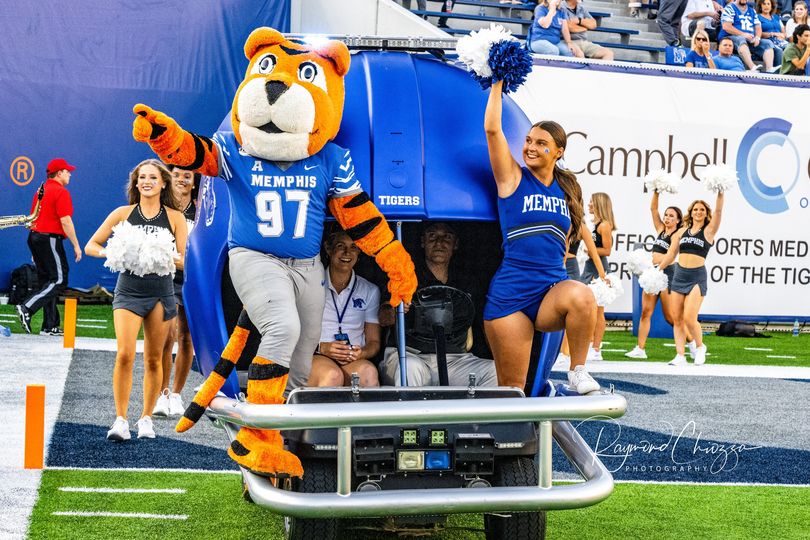 What Did Ryan Silverfield Discuss At Media Days? 
Memphis Tigers Head Coach Ryan Silverfield came out strong and optimistic during the American Athletic Conference (AAC) Media Days, despite acknowledging the loss of several key players from last season's squad. Silverfield emphasized the "next man up" mentality that has become a staple of his program, expressing confidence in the returning players and excitement for the new arrivals.
"We've got a lot of guys who have played meaningful snaps for us and have been in our program," Silverfield said. "We've got some new faces coming in who we're really, really excited about. But until we get into camp and really see what those guys can do, it's hard to make any definitive statements."
In the wake of significant team changes, the Tigers' coach addressed the recent rule amendment by the AAC to implement instant replay for pass interference calls. He welcomed the change, recognizing it as a tool for accuracy in officiating.
"I think it's a good decision. Look, we want to get the calls right. And if instant replay can help us do that, then I'm all for it," he said. "We've seen in other leagues where instant replay has been used for pass interference calls, and I think it's worked well."
Silverfield stressed that while he doesn't want the game to be slowed down by the overuse of technology, the most crucial aspect remains to get the calls correct. He highlighted the human nature of referees and their occasional misses, noting that anything that can assist in making the right call is a benefit.
As he wrapped up his time at the podium, Silverfield expressed gratitude to the media for their coverage of the AAC and his team. He emphasized the importance of their work and expressed eagerness for the upcoming season, stating, "We're excited about the season, and we're ready to get to work."
The Tigers, under Silverfield's leadership, are looking forward to another competitive season in the AAC. With a mix of returning talent and promising newcomers, the team's future seems bright. As they prepare for the opening of camp, Silverfield's optimism and readiness to embrace change and competition are driving forces behind the Tigers' upcoming season.