The Musselman Era: A New Dawn for Razorbacks Basketball
When Eric Musselman took the reins of the Arkansas Razorbacks in 2019, the landscape of college basketball in Arkansas began a seismic shift. Once a challenging venture with sporadic success, the recruiting game has been revitalized under Musselman's leadership, leading many to wonder: Is Musselman's recruiting record the best since rankings began to be tracked?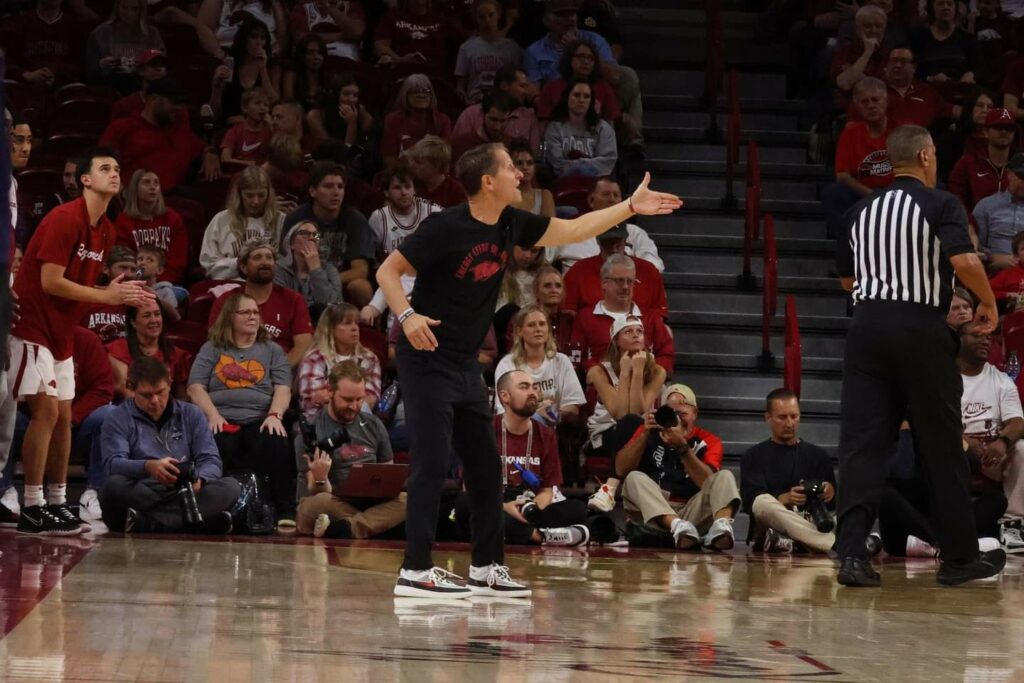 The numbers show the evolution of Arkansas' recruiting strategy and its success under Musselman. The 2020 recruiting class, Musselman's first full cycle, brought in four 4-star recruits, including Moses Moody (45), KK Robinson (82), Devonte Davis (89), and Jaylin Williams (94). Moody, in particular, was a standout, later becoming a first-round NBA Draft pick.
However, it was the 2022 class that indeed signaled a turning point. With 15 recruits in total, Musselman secured a dazzling array of talent, including three 5-star recruits: Nick Smith (3), Jordan Walsh (11), and Anthony Black (15). This marked the first time in Arkansas history that three 5-star recruits committed to the Razorbacks in a single recruiting cycle. An additional 12 4-star recruits, including Derrian Ford (76), Barry Dunning (79), and Joseph Pinion (94), bolstered this already impressive class.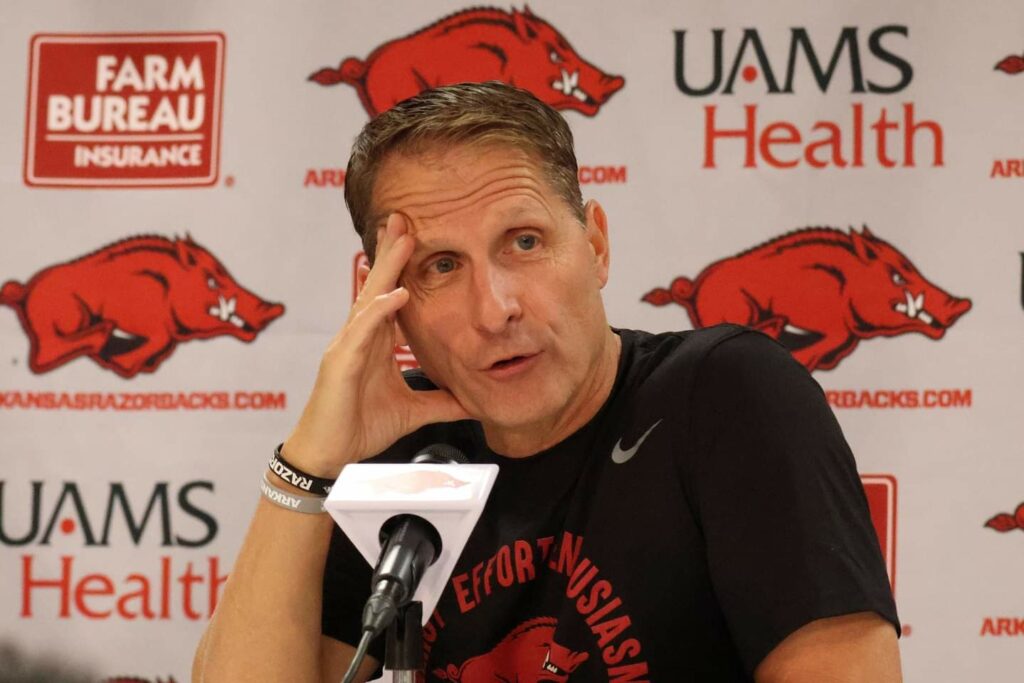 Musselman's recruiting prowess continued into 2023 and 2024. The 2023 class included Baye Fall (29) and Layden Blocker (31), both 4-star recruits. The 2024 class also boasted two 4-star recruits, Jalen Shelley (43) and Isaiah Elohim (53), with both recruits hailing from outside Arkansas, demonstrating Musselman's ability to attract top talent nationally.
Musselman's recruiting insight and ability to tap into a diverse range of talent pools, both within and beyond Arkansas, mark a significant departure from the strategies of his predecessors. For instance, during John Pelphrey's tenure from 2007 to 2011, Arkansas saw only two 5-star recruits, BJ Young (16) in 2011 and Bobby Portis (16) in 2013. Mike Anderson, who served from 2012 to 2019, managed to recruit only one 5-star player, Bobby Portis (16), in 2013. 
Regarding recruiting top-tier talent, Musselman's record outpaces his predecessors. His ability to consistently secure 4 and 5-star recruits has dramatically transformed the Razorbacks' program, propelling them back into the national conversation. The impact of his recruiting strategy is evident not only in the talent on the court but also in the renewed spirit and enthusiasm surrounding Razorbacks basketball.
While the Razorbacks have seen periods of success, the influx of talent under Musselman is unparalleled since rankings began to be tracked. Musselman's strategy and ability to develop and elevate players have set a new standard for Arkansas basketball. If these trends continue, the Razorbacks are poised to be a dominant force in college basketball for years.