Rockies' Rookie First Baseman Hunter Goodman: A Family Affair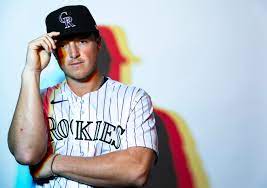 When Hunter Goodman, the rookie first baseman for the Colorado Rockies, received the call to join the major leagues, it was more than just a personal achievement. It was the culmination of years of dedication, passion, and hard work that not only he, but his entire family, had put into the sport.
Hunter's father, Robbie Goodman, could not hide his excitement when we asked him about his son's emotional journey to the majors. "I was excited over the whole situation and felt relief that he's finally getting rewarded for his hard work," he shared. This moment of seeing Hunter in the Rockies' uniform, he explained, was a huge source of pride for the Goodman family.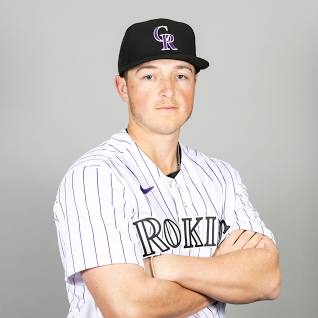 From Hunter's early playing days in Arlington and Memphis to the big leagues, the journey has been a thrilling one. "Each level has been fun to watch. Obviously, the competition gets better at each level and it's been fun to watch Hunter grow and improve at each level," Robbie added.
The Goodman family's ties with baseball and sports run deep. Hunter's mother, Ziggy Goodman, was a talented softball player in her own right. Hunter's grandfather, Steve Hannah, spoke fondly of the family lineage and the similarities between Hunter and his mother. "He is a lot like his mother in the sense that they worked hard and loved the game," Hannah stated.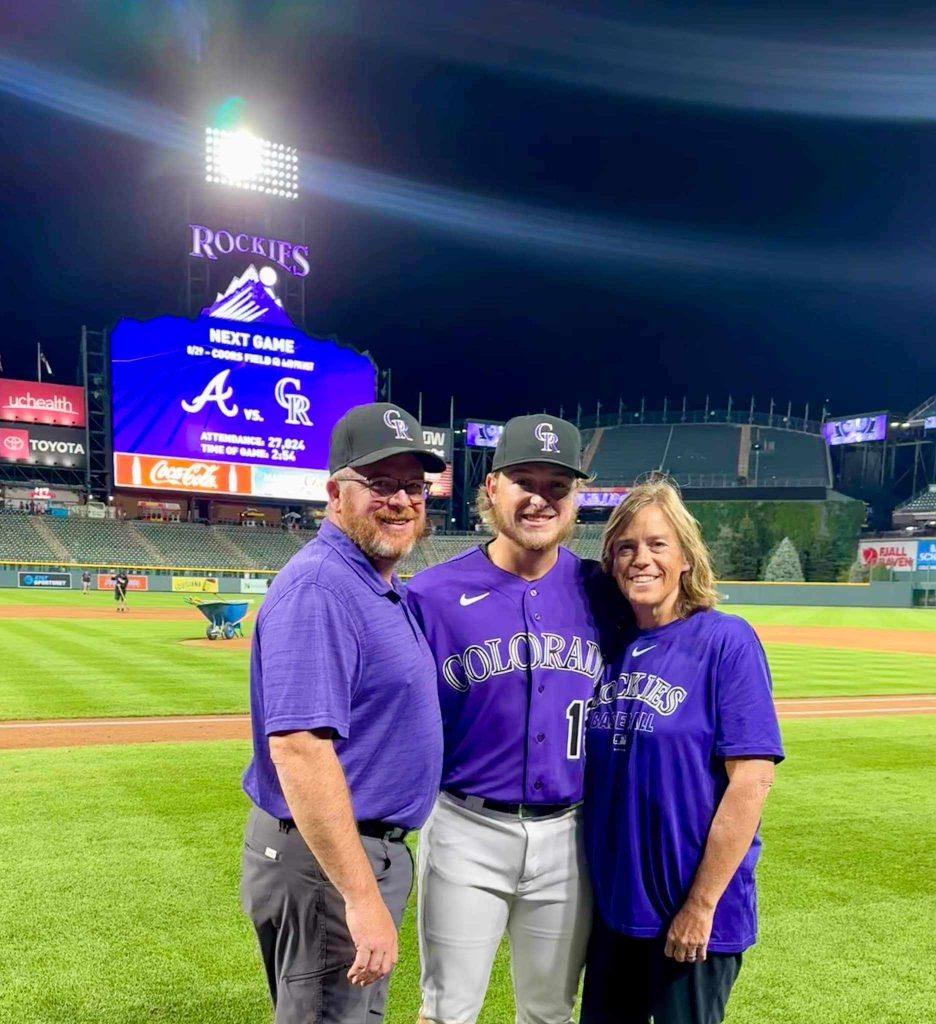 Hannah didn't miss a chance to appreciate Robbie's contribution in shaping Hunter's career. "Robbie was always in the backyard with him, working on his game," he said.
Hunter has already started leaving his mark in the major leagues. On Sunday, September 17th, Goodman hit his first home run as a major leaguer, sending a 351-foot ball soaring that would have been a home run in all 30 baseball fields in the MLB.
https://x.com/Rockies/status/1703515394009690482?s=20
As Hunter Goodman continues his journey in the majors, it's clear that his achievements are not just his own. They are a testament to the unwavering support and dedication of a family who has breathed, lived, and loved baseball for generations. And they couldn't be prouder to see their own making his way in the majors.