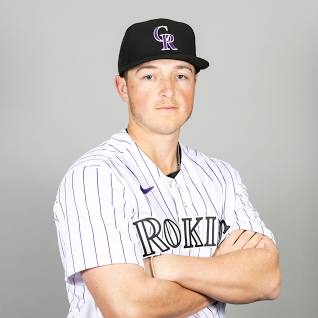 It was an afternoon like any other for Hunter Goodman, sharing a meal with his family, when his life took a dramatic turn. The former Memphis Tiger and 4th-round draft pick received the call that every baseball player dream of the call to the majors. Goodman, a native of Arlington, TN, would be trading in his minor league uniform and heading 1,125 miles west of his hometown to join the Colorado Rockies.
The news came as a surprise, Goodman explained to his family, "I'm not in the starting lineup today… I have to be on a plane at 4:15 to Baltimore."
Goodman's 2023 season has been nothing short of spectacular. Playing at the AA level for Hartford and AAA for Albuquerque, he recorded 106 hits, 34 home runs, and 111 RBIs in 410 at-bats. With a batting average of .259 and an on-base percentage of .338, he has proven himself to be a reliable and powerful asset.
The call to the majors will see Goodman bringing a much-needed boost to the Rockies' lineup. With his impressive track record, there are high hopes that he will continue his trend of power-hitting. Speculation is that Goodman will make his start today against the Baltimore Orioles.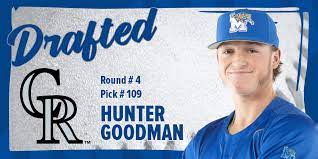 Current Memphis baseball coach, Matt Riser, expressed his pride and excitement about Goodman's achievement, saying "He's made the city and the University of Memphis very proud. Hunter is a local product who stayed home to play for his city. I know Coach Rock and his former staff are very proud as well. It's a great day for Hunter and his family and we can't wait to see him in that Rockies uniform. Go Tigers Go!"
Indeed, it is a great day not just for Goodman and his family, but for the city of Memphis and the sport of baseball itself. When a homegrown talent like Goodman gets the call to the majors, it's a reminder of why we love this game. It's about the spirit of competition, the love of the sport, and the dream of one day making it to the big leagues.
As Goodman takes his next step on this remarkable journey, fans, teammates, and coaches alike will be eagerly watching, waiting to see what he does next. His journey from Arlington to Denver may have been long, but it's clear that this is just the beginning for Hunter Goodman.