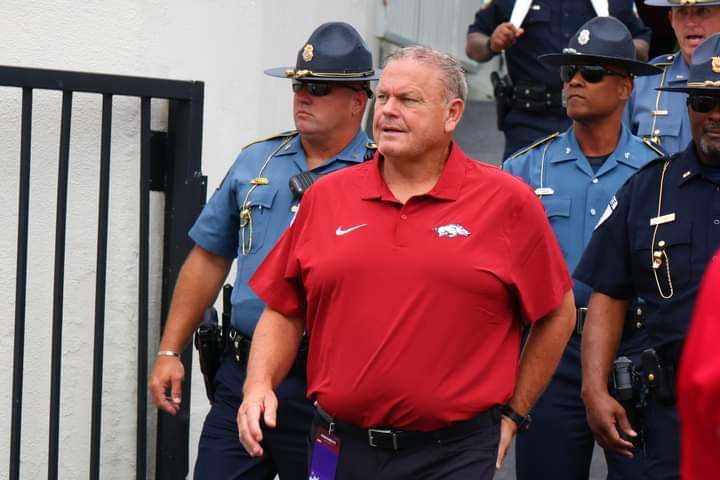 When it comes to the match-up between the Arkansas Razorbacks and the Kent State Golden Flashes on Saturday, the Razorbacks seem to hold all the cards. Arkansas' impressive win in their season opener, combined with their strong record under head coach Sam Pittman, suggests that the Hogs are ready to take on the challenge of Kent State.
Arkansas' quarterback KJ Jefferson has been a standout performer so far, with a strong showing in the season opener. His capability to both throw and rush for touchdowns gives the Razorbacks' offense versatility and unpredictability, which could pose big challenges for the Golden Flashes' defense.
Meanwhile, Kent State's performance in their season opener was far from spectacular. Coming off a hard loss to UCF, the Golden Flashes will have their work cut out for them against a formidable Arkansas team. The Flashes quarterback, Mike Alaimo, showed promise early on in the game against UCF but was under constant pressure and will face a similar challenge from a strong Razorbacks' defense.
However, the Golden Flashes have some standout players of their own, particularly in the form of Missouri transfer Devin Nicholson. The outside linebacker had an impressive debut, recording a game-high 13 tackles. His familiarity with Arkansas could provide a much-needed edge for the Golden Flashes' defense.
Key Matchups
One of the key matchups to watch will be between Arkansas' QB KJ Jefferson and Kent State's defense. Jefferson's ability to both throw and rush for touchdowns makes him a dual threat that the Golden Flashes will need to keep in check.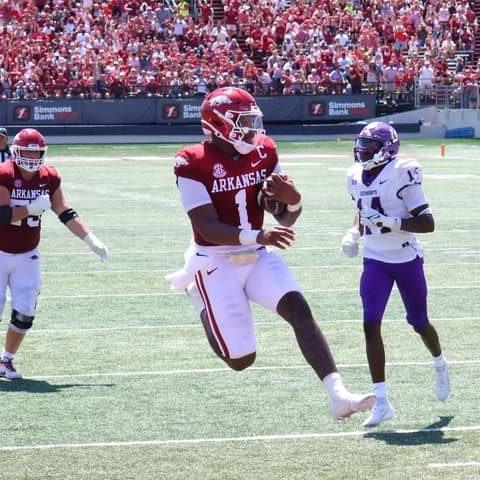 Another key matchup to watch will be between Kent State's offensive line and Arkansas' defensive line. The Golden Flashes' offensive line struggled to protect their quarterback against UCF, leading to a low completion rate and constant pressure. They will need to step up their game to give Mike Alaimo a chance to make plays.
Keys to Victory
For Arkansas, the key to victory will be to continue their strong offensive performance from their season opener. With Jefferson leading the charge, the Razorbacks have a potent offense that can put up plenty of points. Defensively, the Razorbacks will need to pressure Alaimo and disrupt Kent State's passing game.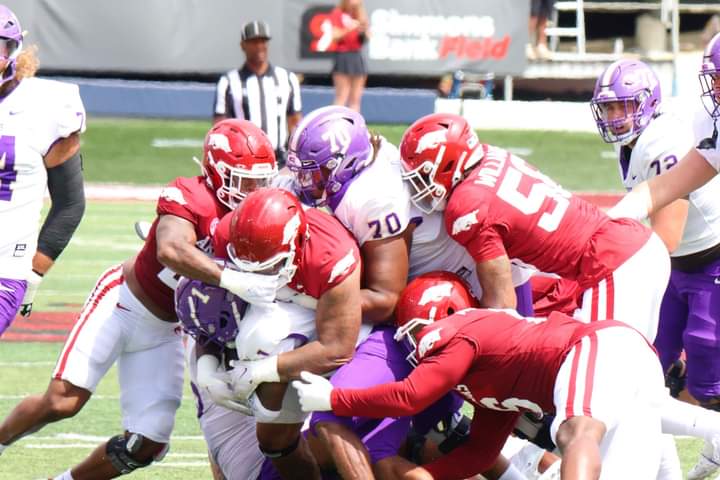 For Kent State, the key to victory will be improving their offensive line play to give Alaimo more time and space to work with. Defensively, they'll need to limit the damage caused by Jefferson and the Razorbacks' offense. The Golden Flashes will also need to capitalize on any turnovers they can force, as they did against UCF.
Prediction
Given Arkansas' strong start to the season and Kent State's struggles, it's hard to see anything other than a Razorbacks' victory in this matchup. However, football is always unpredictable and Kent State could surprise everyone with a strong performance.