Memphis Meets A Familiar Foe in AAC Tournament
As the autumn leaves fall, the Memphis Women's Soccer team gears up for a battle against the UAB Blazers in the first round of the American Athletic Conference Championship. The Tigers, fresh from a record-breaking regular season, are set to roar into the postseason with an early morning kickoff on Tuesday.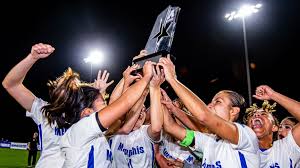 Head Coach Brooks Monaghan, a seasoned squad leader, emphasizes the importance of setting the tone early in the game. "If we play with high intensity from the first whistle to the last and execute the fine details, we're going to give ourselves the best chance at a win," he said. 
The Tigers, with a formidable record of 15-1 overall and an impeccable 9-0 in the AAC, have made history this season. They have not only claimed the AAC West Division title but also flaunted an unblemished conference record for the first time in both program and AAC history. The team's 12-game winning streak is the icing, a feat last matched in the 2011 season.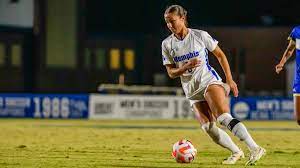 The University of Memphis women's soccer team has been a scoring machine this year. Mya Jones and Saorla Miller have led the charge, netting nine and ten goals, respectively. Anna Hauer and Momo Nakao have also contributed significantly, with a combined 12 goals. While the offense has been soaring, the defense, led by Kaylie Bierman, has been equally impressive, allowing just five goals all season. The defense's performance has given them NCAA bests in goals-against average (0.312) and shutout percentage (0.750).
The Tigers' last encounter with the Blazers ended with a resounding 4-0 victory for Memphis, with goals coming early from Hauer and Honoka Hamano. Miller and Haylee Spray would cement the Tiger lead in the second half. In addition to the frequent scoring, Memphis's defense held UAB to just one shot throughout the match, showcasing their defensive prowess.
Tuesday's quarterfinal match is scheduled for a 10 a.m. CT kick-off at the Premier Sports Campus. For those unable to attend, coverage is available on ESPN+. The University is encouraging fans to come out and support the team with free admission to the public.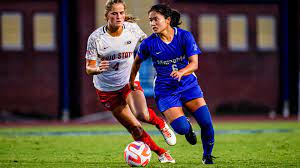 The Tigers have a historical advantage, leading the all-time series 16-9-1, including nine straight wins. The Blazers will be looking to upset the odds, but the Tigers, riding on a wave of momentum, will be tough to beat. As the two teams prepare for Tuesday's clash, the stage is set for a thrilling encounter in the American Athletic Conference Championship.