The upcoming matchup between the Memphis Tigers and Ole Miss is generating a great deal of anticipation and excitement among soccer fans. This highly anticipated contest is not only significant for both teams, but it also holds historical significance in their head-to-head series.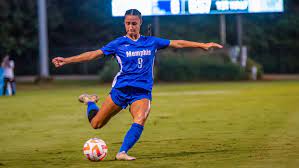 The Memphis Tigers enter this game with strong momentum after a dominant 6-0 victory over Southern University in their home opener. The Tigers showcased their attacking prowess, with five different players finding the back of the net and four players contributing assists. The early goal by Anne-Valerie Seto, followed by quick goals from Saorla Miller and Momo Nakao, set the tone for a commanding performance. Their defense was equally impressive, limiting Southern University to just one shot and denying them any corner kicks throughout the match. The Tigers' ability to score goals from various players highlights their depth and versatility in the attacking department.
Conversely, the Ole Miss Rebels also started their season on a positive note, securing a 2-0 victory over Southern Miss. The Rebels displayed a solid defensive performance, shutting out their opponents and allowing only one shot after taking the lead. The goals from newcomers Kelly Brady and Evie Ewing in their debut matches showcased the team's ability to integrate new talent successfully. Head coach Molly Rouse earned her first win at the helm of the program, adding to the positive energy surrounding the team.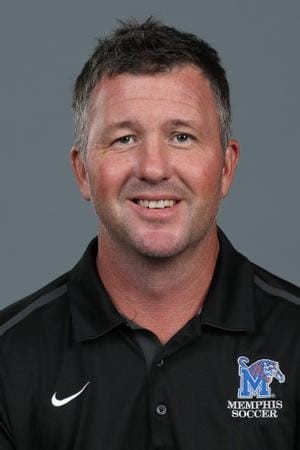 This matchup holds significance beyond just the current season. The series history between Memphis and Ole Miss favors Ole Miss with a record of 9-13-3. However, when playing in Memphis, Ole Miss holds a narrower advantage with a 4-6-2 record. The series began in 1995, with Ole Miss securing a 1-0 victory in Oxford. The first Memphis win came in 2001 at the Mike Rose Soccer Complex. All of Memphis' wins in this series have come since Brooks Monaghan took over as coach in 2000. In recent years, Memphis has had mixed results, with a 3-5-2 record against Ole Miss since 2013.
This matchup presents an exciting clash of styles and narratives. Memphis will be looking to level the series history on their home turf, while Ole Miss aims to extend their lead. Both teams have shown early promise in the season, with strong performances from their key players and solid defensive displays.
Soccer enthusiasts should mark their calendars for Sunday night's game at the Track & Soccer Complex, as it promises to be a thrilling contest. Kick-off is scheduled for 7 p.m., and fans can catch the action live on ESPN+. The clash between these two teams with a rich history is sure to provide an exciting and memorable evening of soccer.