Memphis Stumbles Against Tulane: A Wake-Up Call for the Tigers
The Memphis Tigers faced a sobering defeat against Tulane Green Wave, 31-21, marking their first loss in Memphis since 1998. The loss brings Memphis' record to 4-2, 1-1 AAC, despite a strong start to the season. This was a game that Memphis head coach Ryan Silverfield needed to win, but the Tigers' slow start and costly turnovers proved too significant to overcome.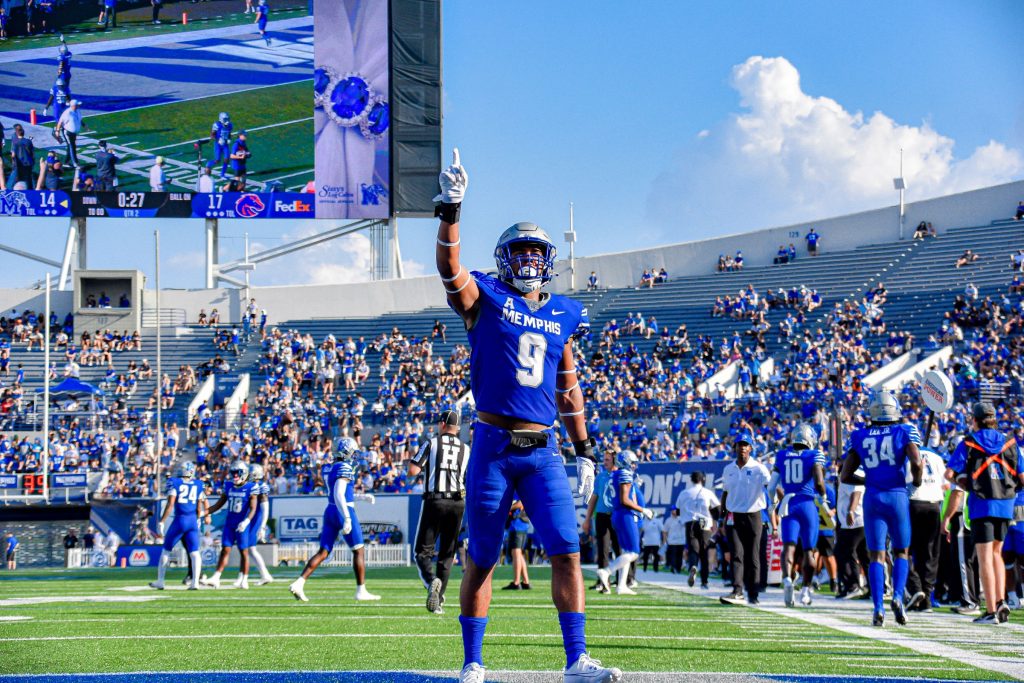 Defense: Signs of Promise but Not Enough
Memphis' defense showed signs of promise early in the game with two straight-and-out drives. However, their early success was not enough to stop Tulane's offensive momentum, especially during the third drive that started from Tulane's 15-yard line.
Tulane's well-balanced drive was capped off by a 2-yard TD run by Makhi Hughes with 4:06 remaining in the first quarter. Memphis' defense could not stop Tulane's 9-play, 72-yard drive, which was set up off an interception by Memphis. The Green Wave continued to dominate the rest of the game, with Memphis unable to respond effectively.
The Tigers' defense struggled significantly on 3rd downs, with Tulane frequently able to convert long-yard situations—proving particularly problematic in the third and fourth quarters.
In Postgame, we would hear Silverfield say, "Defensively, too many times they converted on 3rd down. If we continue that, it's going to be a long season." In obvious frustration in the loss.
To add to this frustration was a fundamental tackling, and it was an issue for this defense late in the contest. In key moments that had the potential to change the outcome, the Tigers would not wrap up and tackle the Green Wave player, and it ended up costing them the loss.
Offense: Slow Start and Costly Errors
Memphis' offense struggled from the start, with a three-and-out on their first drive, followed by quarterback Seth Henigan's interception on the second. Henigan's pick would be the first of two costly turnovers, contributing to 14 points for Tulane.
Despite the slow start, the Tigers found some rhythm in the second quarter. Henigan connected with Demeer Blankumsee for a 17-yard touchdown pass, capping an 8-play, 89-yard drive that took 5:15 off the clock. Henigan later connected with Joe Scates for a 28-yard TD pass, ending the half with a 14-10 lead for Memphis.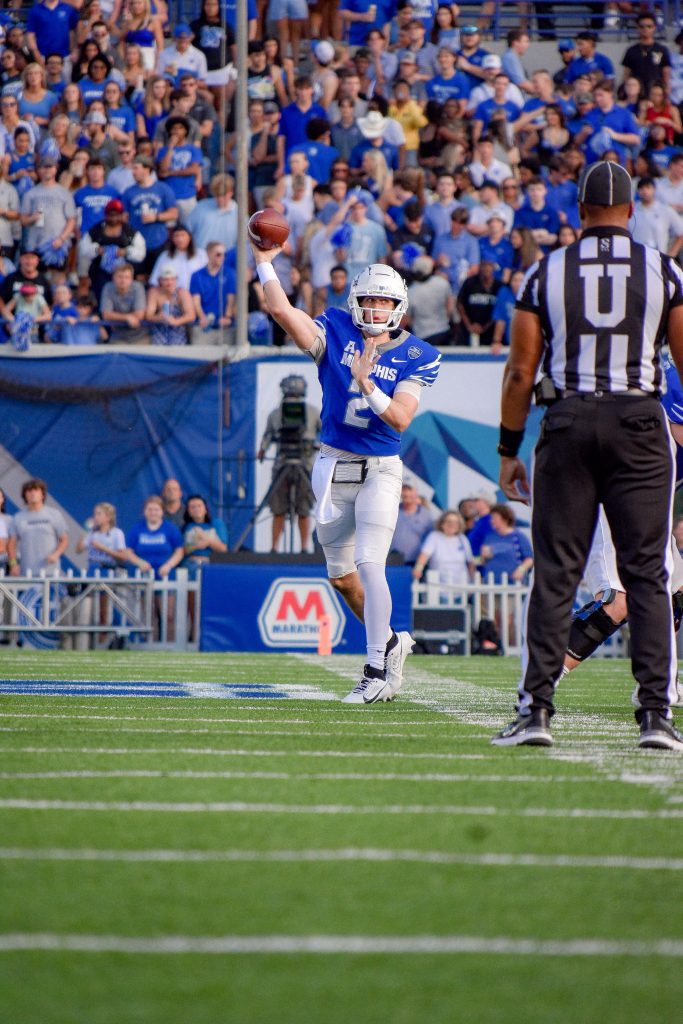 However, the momentum did not carry into the second half. Despite a TD catch by Koby Drake, Henigan threw two more interceptions, bringing his season total to 7. These crucial mistakes were key contributors to Tulane's final 31-21 victory.
Memphis' Bright Spots: Blankumsee and Taylor
Despite the loss, Memphis saw some standout performances, particularly from Demeer Blankumsee. The Toledo transfer had his most productive game in Tiger Blue with six catches for 108 yards and his second TD of the season. Roc Taylor also had a solid performance with 108 yards on seven catches.
However, the Tigers' running game was almost nonexistent, with 19 rushes for a mere 45 yards. The return of Brandon Thomas provided a slight spark, but it was not enough to ignite a strong running game. The 19 rushes tied an all-time program low, accomplished against UCF in 2006 and Arkansas in 1998.
Henigan Continues To Climb Record Books
Henigan ended the game 24-for-43 passing for 321 yards and three touchdowns (2 INT). It marked the 13th 300-yard game of Henigan's career, moving him into a tie with Riley Ferguson for the most in Tiger history.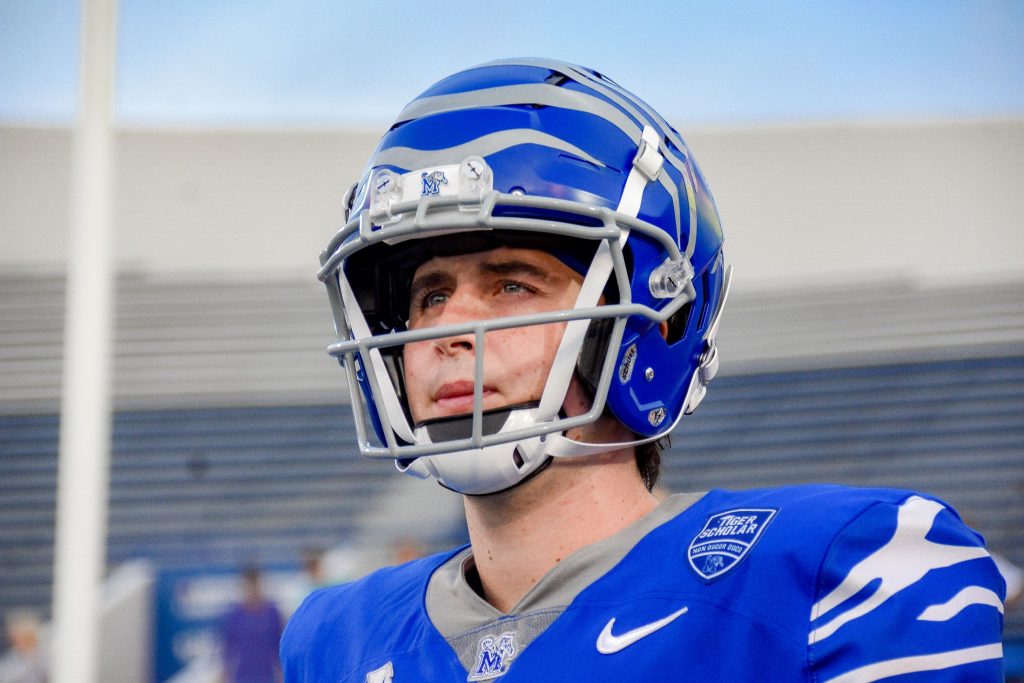 With his touchdown pass to Blankumsee, Seth Henigan officially moved Henigan past former Tiger Riley Ferguson (2016-17, 7,955 yards) for fourth on Memphis' career passing list. Henigan now has 1,697 passing yards in 2023, to give him a total of 8,950 yards thus far in his career at Memphis. With this total, Henigan now trails Paxton Lynch (2013-15, 8,863 yards) for 3rd all-time in career passing yards.
Postgame: A Call for Accountability and Improvement
Coach Silverfield conveyed his disappointment postgame, emphasizing the need for better execution and accountability. He acknowledged the team's struggle with slow starts and vowed to find ways to fix the ongoing issue.
"We have to look in the mirror and get better."
"Every single person needs to be held accountable. "
Silverfield also praised the crowd, the largest of the 2023 season, as 35,609 fans filed into the stadium. He urged fans to continue their support despite the setback.
"The crowd is phenomenal. We apologize we didn't get the outcome they wanted. We need our fans to continue to show up. I promise we will go back to work hard to show we appreciate it and get it right."
As the Tigers look forward to the old battle of the bones, the loss to Tulane serves as a wake-up call to get the above issues patched up as best as possible. Memphis fans, don't fret. The end is not near, as there is plenty of season left and a schedule that favors your Tigers.