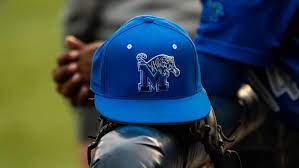 Memphis baseball started a new season in many ways in 2023. From the newly renovated FedEx Park Avlon Fogleman Field, the stadium on the south campus to their new head coach Kerrick Jackson this will be a new and fresh season. In the opening game of the season and era under a new coach, at home, Memphis would defeat Samford 7-4 with a strong fourth inning before a home afternoon crowd of roughly 500 people. We will look at how this win happened. What it means for Memphis baseball and the hiring of Jackson, and what is next on the season slate for the Tigers. First, let's look at the win and how it all came together on Friday.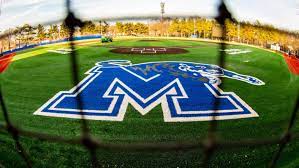 How Did Memphis Win?
Pitching  
Senior pitcher Dalton Fowler would get the start for Memphis on day one. The 6'6 lefty would pitch 4.3 innings with 62 strikes thrown out of his 95 total pitches. Fowler would give up 4 hits, 3 runs, 3 walks, and have three wild pitches along with 3 strikeouts in his 21 batters faced. Dalton was the only Memphis starting pitcher last season to start in every series and the Tigers will need his longevity again in 2023 Memphis would go to the bullpen with sophomore right-hander Jake Curtis who would throw 32 pitches with 20 strikes in two innings on work. Curtis would face seven batters with two strikeouts and a walk.
Dalton Kendrick, a Hernando, Mississippi native would put in two innings of work and throw 25 strikes out of his 35 total pitches in a solid outing. Kendrick would face nine batters giving up two hits, one run, one walk, and three strikeouts. Much like Fowler, the Tigers will be relying on Kendrick to have longevity in 2023. Last season, Kendrick had 21 relief appearances, a 2-2 record, a 5.49 ERA, and a team-high eight saves.
To close Friday afternoon's contest for the Tigers was Glenn Green III and he did just that. The redshirt freshman and 2021 MLB Draft Combine participant went 0.1 innings facing three batters. Green would give up one hit and two walks. Memphis would finish the game with 175 pitches thrown with 108 of those being strikes. This computes to a 61.7% strike percentage for the game. The Tigers had 27 putouts, 6 assists, 10 fly balls, 5 ground balls, and no errors on the field. Memphis pitchers allowed three extra-base hits, were 3-9 against leadoff hitters, 4-14 with runners on base, 1-6 versus left-handed batters, and 1-9 when pitching with two outs.  
Hitting  
Memphis would get the bats going quickly. As in the second at-bat of the game as Anthony Hansen would put a deep ball over the right field fence. The senior would homer after six consecutive fouls off pitches. This would put the Tigers up 1-0 early. Samford would answer with two runs in the top of the third inning, but Memphis would tie it up in the bottom half.
With two outs, Logan Kohler would single to right field bringing in Mississippi State transfer, Brayland Skinner, to tie the game at two. Samford would again extend the lead with a run in the top of the fifth inning. This game would remain close as freshman RJ Jimmerson would hit a single to score Brennan Dubose to tie the game at three heading to the seventh. After a Samford homerun, Memphis would score and get four runs across as Benson, Curtis, Kohler, and Hansen would put the Tigers ahead for good at 7-4. Six different Tigers would score on Friday in a great team effort for the win.  
What Does This Win Mean for Memphis?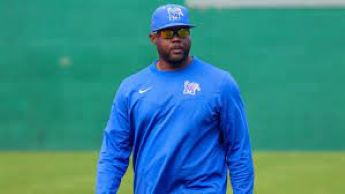 In simple form, it means they got the first one out of the way. Coach Jackson would speak on this postgame when he said "Getting that first one out of the way makes it a lot easier. What I loved the most about our team was the fight and resolve. That embodies what we've been talking about and building toward all year long. It's never over until it's over." In what was his first win as the Memphis baseball head coach. The way this team fought in a new situation was refreshing to see. The Memphis baseball program has been stagnant for some time and to see new energy is what this program needs. Coach Jackson would say "Anytime you come into a new situation, there is a lot of anticipation." and we would agree. From the staff he has built, to the caliber of players brought in, to the product on the field on Friday afternoon plus the fans that were in attendance, it's evident the correct hire was made.  
What's Next?  
Memphis and Samford will meet in the second of the three-game series today. The game will begin at 2 pm. Sophomore David Warren will get the start for Memphis. The 6'3 right-hander went 0-3 with a 2.89 ERA in 2023. Warren would have five starts, including a zero earned run debut against Nicholls, and appear in eight total games last season.