Battle of the Titans: Arkansas vs. Auburn in SEC Soccer Tournament Showdown
As the leaves turn to their fiery autumn hues, a different sort of heat is building on the soccer fields of the Southeastern Conference (SEC). The much-anticipated clash between the #10 Arkansas Razorbacks and the Auburn Tigers is set to take the stage, promising to be a thrilling chapter in the ongoing story of rivalry and respect between these two powerhouse teams. These foes are scheduled for a first kick at 5 pm central with Alex Pearlman and Marion Crowder with the call on SEC Network.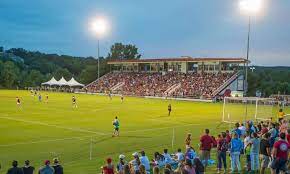 Arkansas and Auburn have a long-standing history on the soccer field, with Auburn leading the all-time series with a close-knit record of 16-15-2. Earlier this season, Auburn pulled off a surprising victory against the then-No. 6 ranked Arkansas with a 2-1 win on their home turf. This victory may have tipped the scales in favor of the Tigers, but the Razorbacks have repeatedly proven that they are a force to be reckoned with, especially in neutral grounds with an untouched record of 4-0-0. 
As the SEC Tournament looms, it's worth looking at the Razorbacks' impressive history in this event. Despite not winning it, Arkansas holds a unique and storied past in the tournament. From 2016 to 2021, the Hogs made a remarkable run to the finals six times in a row, only to be bested by six teams. This unfortunate streak was broken last year when they suffered a quarterfinal loss to Vanderbilt. However, with a record of 16-13-4 in the SEC Tournament, Arkansas is far from being counted out.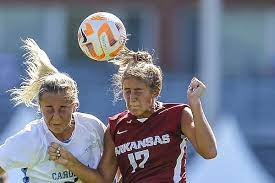 Regarding clashes between Arkansas and Auburn within the confines of the SEC Tournament, the Hogs have reigned supreme. They've faced off against the Tigers four times in the tournament's history, and each time, the Razorbacks emerged victorious. 
This year's SEC Tournament will allow Arkansas to extend its winning streak against Auburn in this context. It's a chance for redemption after their regular-season loss and to prove their mettle once again on the neutral ground where they've historically excelled. For Auburn, it's an opportunity to capitalize on their regular-season momentum and break Arkansas's domination over them in the tournament setting.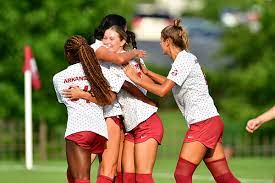 With both teams having so much at stake, this showdown promises to be a riveting spectacle of skill, strategy, and sheer determination. The stage is set for a clash of the titans, with the echoes of past victories and losses adding to the intensity of the impending face-off. The countdown to the SEC Tournament has begun, and all eyes are on the Razorbacks and the Tigers. May the best team win.