Arkansas Hockey Ready to Host Nebraska in a Highly Anticipated Showdown
The heat is turning up on the ice as the fall chill descends on Springdale, Arkansas. On October 27th and 28th, the Arkansas Razorbacks Hockey Club will be hosting their rivals, the Nebraska Cornhuskers, for what promises to be a thrilling two-day event.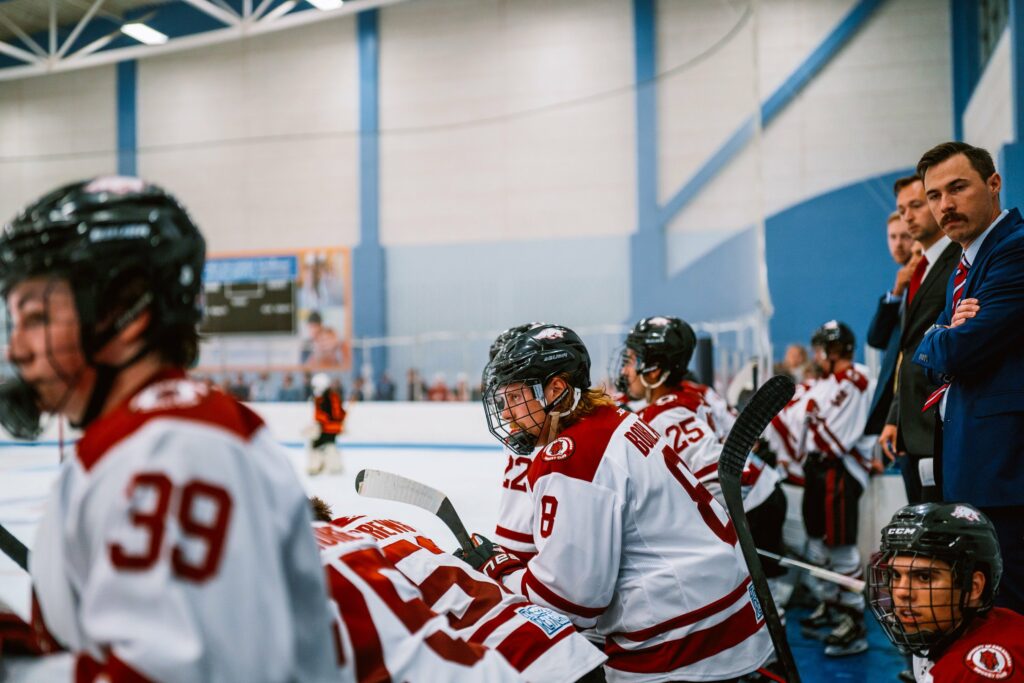 The Cornhuskers will be stepping onto the Razorbacks' home ice with a 2-5-1 record, their spirits bruised by a recent sweep at the hands of Nebraska-Omaha on October 12th and 13th. They will look to turn things around in the face of a challenging opponent and rival.
 A Look Back at History
The history between these two teams is a rich tapestry of competition and sportsmanship. In the two seasons leading up to last season, the Razorbacks dominated the Cornhuskers, sweeping them with decisive 4-1 and 5-4 victories. However, the Cornhuskers managed to turn the tables during the Pool play of Nationals in 2021, with this victory propelling them towards the conference tournament championship game in 2022, where they fell to Missouri.
 CornHuskers to Watch Out For 
A key player to watch on the ice will be Arkansas' forward Evan Detina. Detina has been on fire this season, with six goals, two assists, and 8 points, averaging a goal per game in 2023. His prowess also extends to clutch moments, with a game-winning goal and a power play goal to his name this season. Detina's discipline is also commendable, having spent only two minutes in the penalty box.
Close on Detina's heels is fellow forward Timmy Leroy, with four goals, six assists, and 10 points in 2023. Leroy also has two power-play goals, though he has spent a little more time in the penalty box, with 8 minutes to his name.
The leading man in front of the Cornhuskers' net is Alex Kopf. Despite a 1-3-1 record and an overtime loss, Kopf has held his ground with 171 saves and a 0.877 save percentage in 430 minutes played. His backup, Liam Scott, is no slouch either. Although he has only played 60 minutes this season, Scott has allowed just two goals and made 31 saves.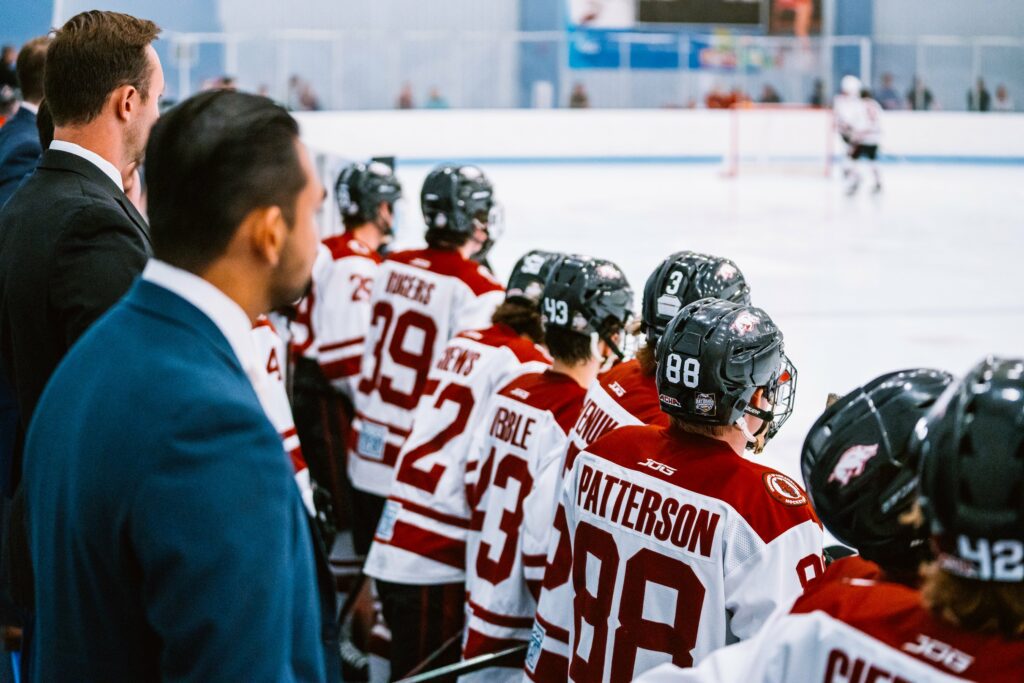 Where and When to Watch
Fans can witness this riveting clash in person at the Jones Center in Springdale, Arkansas. The Razorbacks enjoy a significant home-ice advantage at this venue, and the crowd is expected to be packed into the stands and up against the glass. The first game starts at 7:30 p.m. on Friday, with the concluding round of this exciting weekend series set to begin at 3:15 p.m. on Saturday.
While the Cornhuskers are looking to rebound from a tough loss, the Razorbacks have shown they are a force to be reckoned with. The blend of history, rivalry, and talent promises to make this series one that college hockey fans will not want to miss.