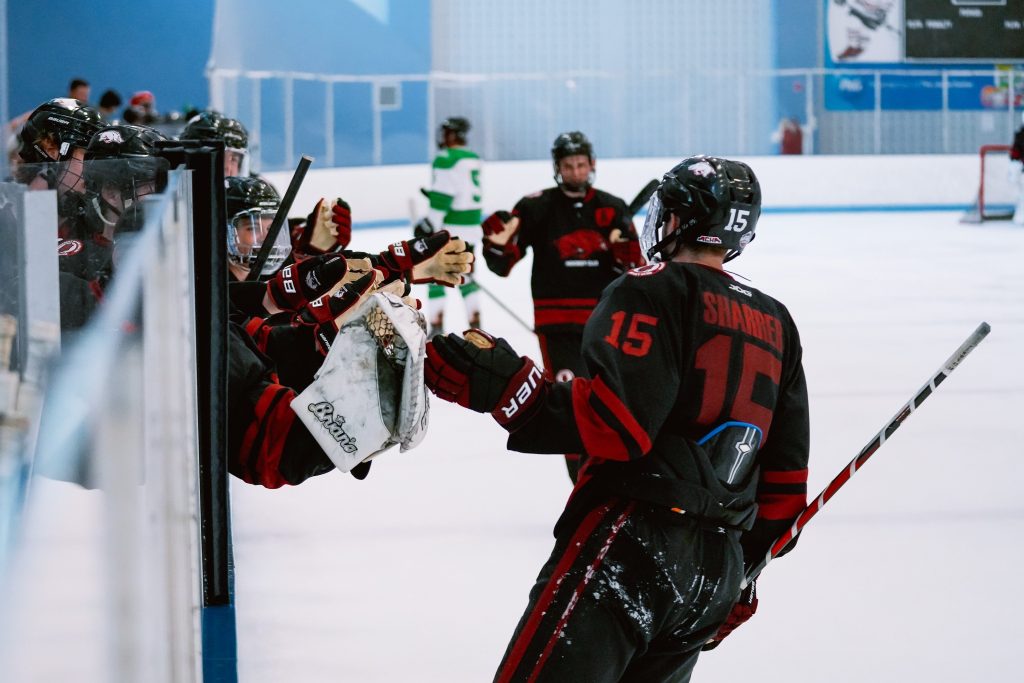 Everyone knows the football, baseball, basketball, and softball teams in Fayetteville, Arkansas. Some may not know there is a team on the ice that is incredibly talented. The Arkansas Hockey Club is a team comprised of players from around the country that competes in the American Collegiate Hockey Association (AHCHA).
This season the Razorbacks are 7-2 on the season. The two losses came in an opening night loss at Missouri State, 6-5, and at home to Missouri on October 7th by a score of 4-1. Since that loss, the Hogs have won 4 straight games. We mentioned the talent on this team, which is evident based on how the Hogs are playing his season.  Let's see what some of this talent has done this season.
Defenseman Cameron McAtee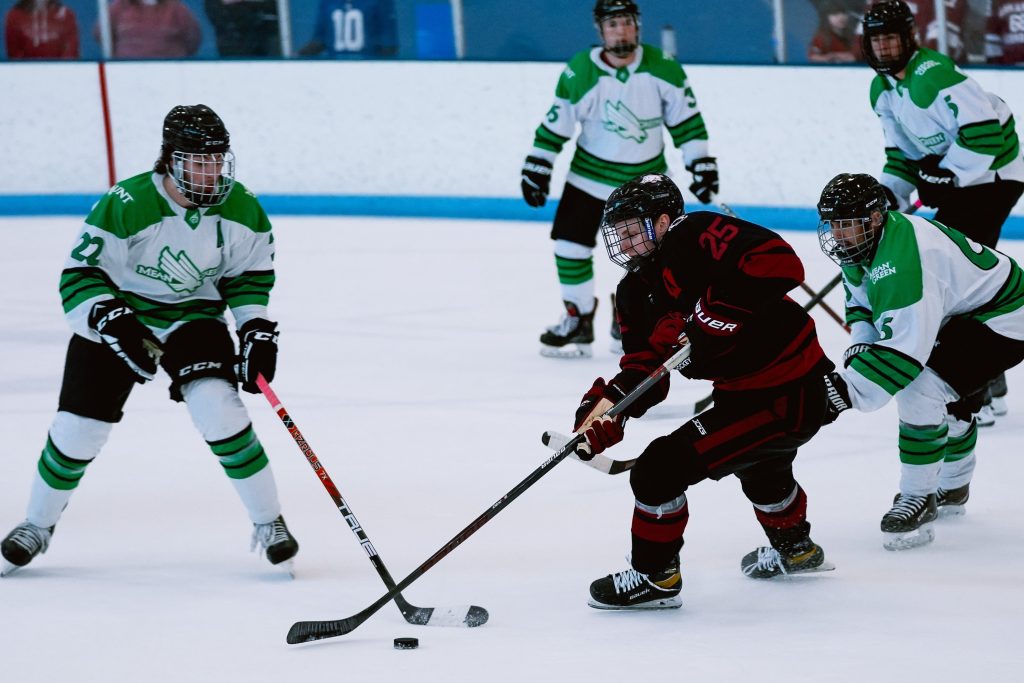 Cameron McAtee is a grad student from Wentzville, Missouri, and comes to the Hogs from the St. Louis Jr Blues program. McAfee has been hot on the ice this season with his play. McAtee has 15 goals, seven assists, and 22 points in 9 games to further this point. The Senior was named a 2022-2023 Assistant Team Captain, and based on his play, he has taken that role and ran with it. McAtee is the Hogs leading goal scorer this season. McAtee will be a key to this team's ultimate success as the season progresses.
Forward Zach Wilson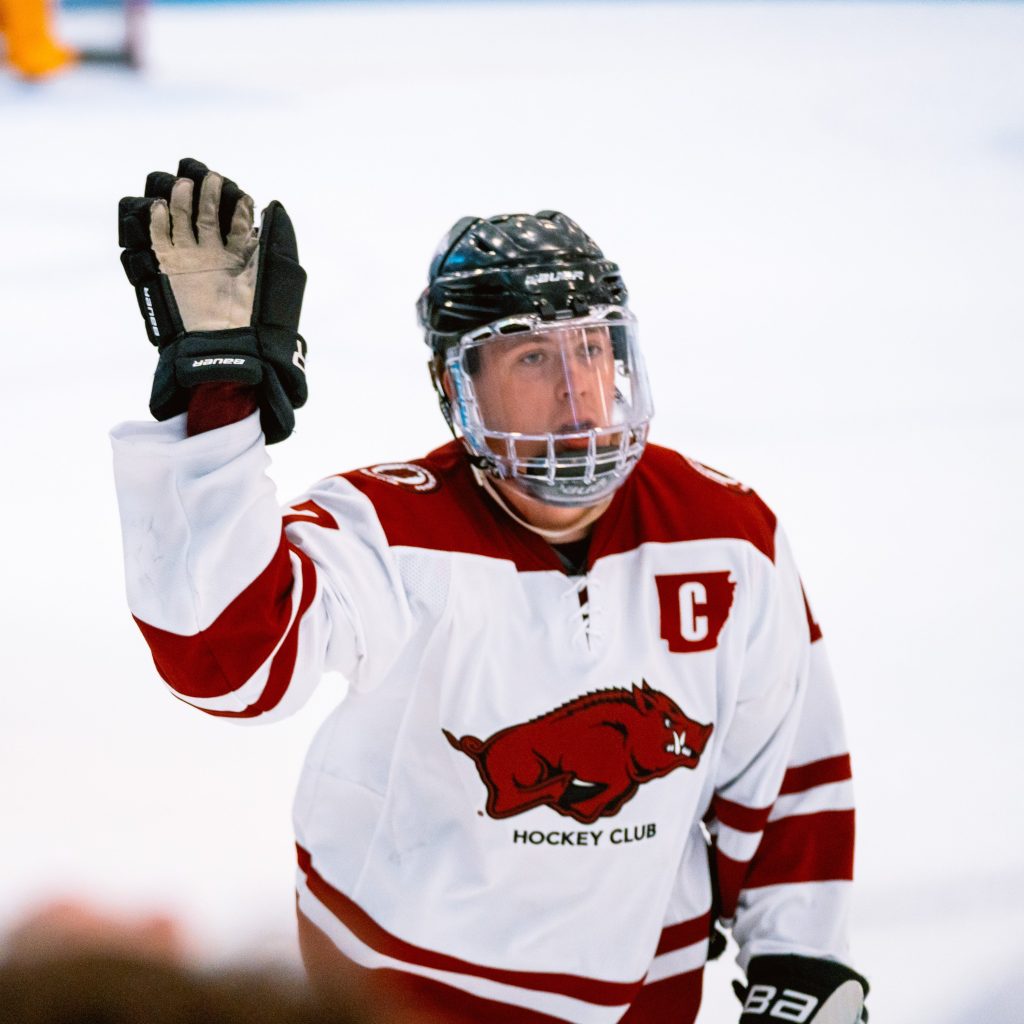 Zach Wilson is the team captain, and it is visible when you watch him on the ice. The senior from Baldwin, Missouri, who came from the St. Louis Jr Blues, led in ways many may not notice. His three goals, 14 assists, and 17 points stand out. Wilson is the Hogs' second-ranked scorer on the season. When you watch Wilson after each period, he will stand at the edge of the ice and touch gloves with EVERY member of the team and staff.
We spoke with Wilson following a game earlier this season about the team "just having to keep competing" and "we played well today" in our conversation. Wilson, who scored a goal that game, made the comment with a little laugh that he "finally lit the lamp" (meaning he scored a goal) and was glad to play better. If you watch Wilson in how he carries himself, he is the perfect team leader. All WE and less ME!
Goalie Sam Haynes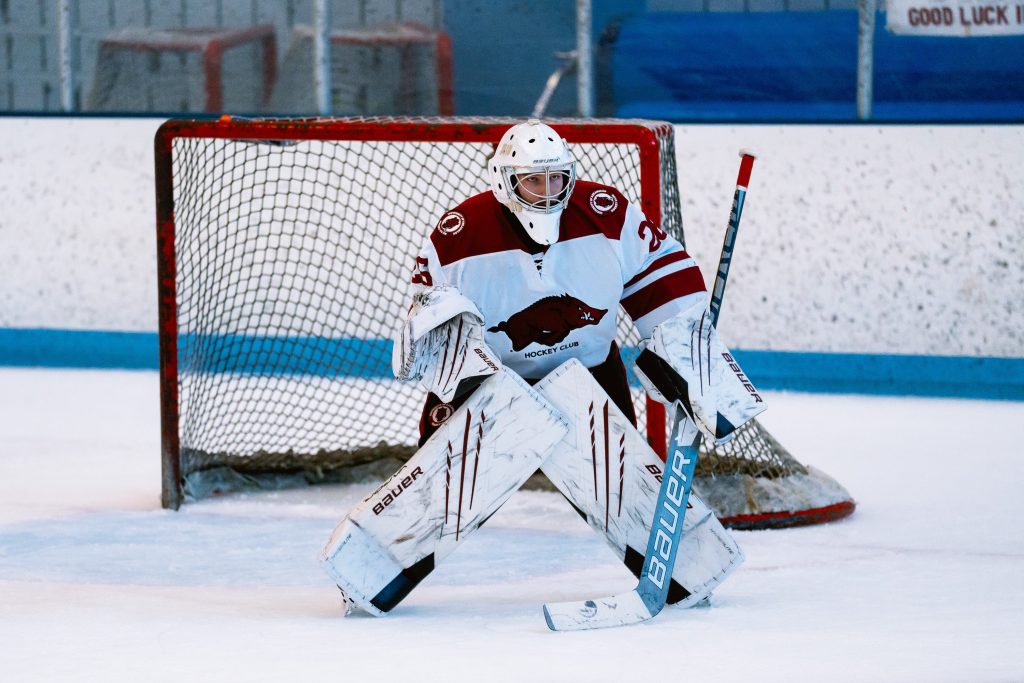 Sam Haynes comes to the Razorbacks from Dallas, Texas, and the Texas Warriors program. The Junior lefty has been a real weapon in goal this season. Haynes, in 2022, is currently 5-0 on the season with one shutout, has 1.88 goals against average, and has a .946 save percentage. Haynes has great reaction time combined with spectacular agility to make incredible saves. Haynes is the Hogs' number one man "between the pipes," and it's obvious why.
Having a player such as Haynes in goal is an actual weapon for the Razorbacks. In many games this season, Haynes has faced immense pressure up front to attempt to block his view. This attempt would not work as Haynes would have the vision to make the saves. For the Hogs to achieve their goals in 2022, it will take a player like Haynes to stop the opposition's Razorbacks' goals.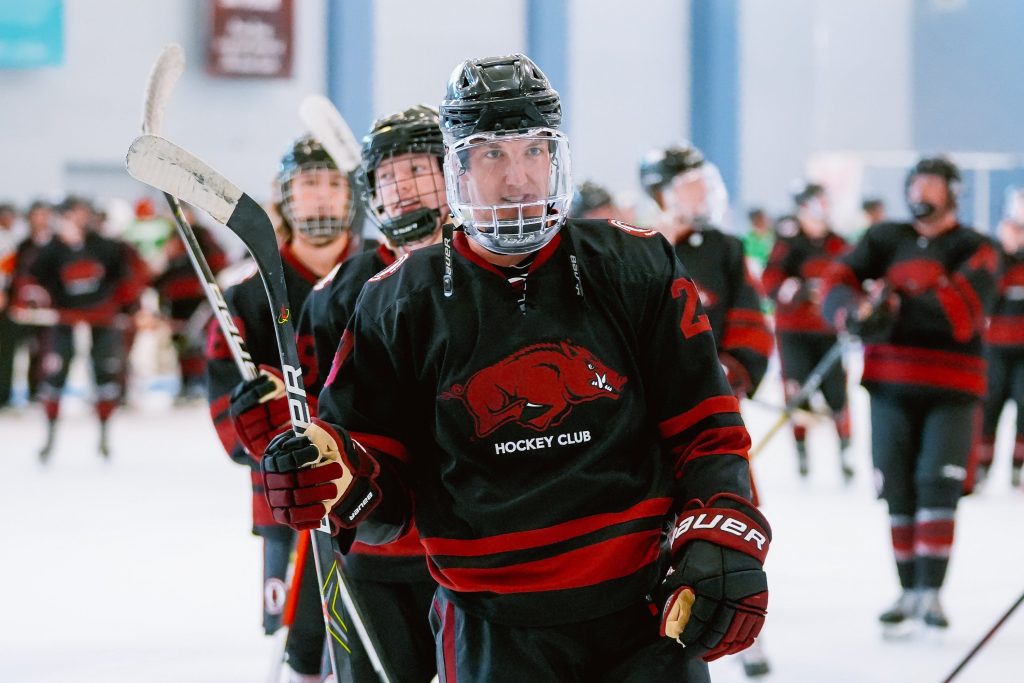 What's Next?
Arkansas will play three games on back-to-back weekends. Last weekend the Hogs traveled to Nebraska for Friday and Saturday games. Then, on Sunday, the Hogs returned home to battle North Texas. This team won all these games and looks to keep their momentum going this weekend.
Arkansas will now travel to Springfield, Missouri, to play in this season's edition of the Route 66 Showcase, on Friday through Sunday, to take on Miami of Ohio, Ferris State, and Davenport University.
Pick Drop Dates and Times
Arkansas and Miami, OH – October 21st – 2 pm
Arkansas and Ferris State – October 22nd – 4 pm
Arkansas and Davenport University – October 23rd – 11 am