In a thrilling showdown at the Jones Center, the Arkansas Hockey Club faced off against the Oklahoma State Cowboys for Game 2 of their opening weekend series. The game started at 3:15 PM, with both teams sporting their vibrant uniforms. The Razorbacks donned their white tops, black pants, and red numerals, while the Cowboys were resplendent in black tops, black pants, and orange numerals.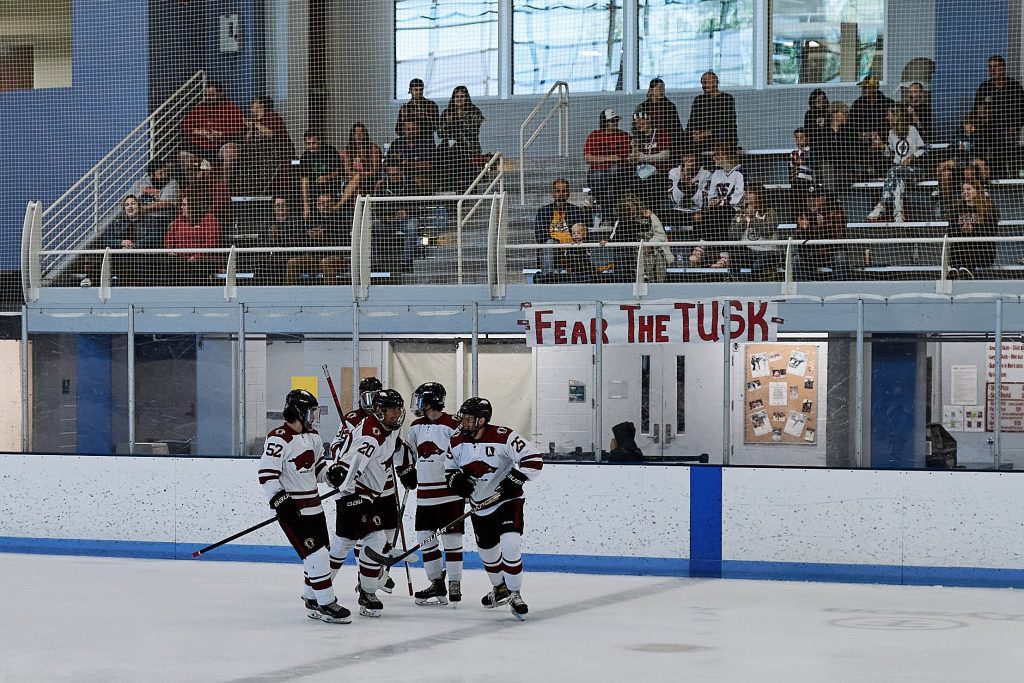 In goal for the teams were Noah Goodwin for Arkansas and Jason Thomas for Oklahoma State. This game held particular significance for Arkansas' coach Sims, who celebrated his 150th win the previous night, marking the start of his 7th season.
The first period saw an early lead for the Razorbacks as junior forward Ethan Moder scored on a wrister halfway through the period. Senior forward Kyle Crews then assisted sophomore forward Connor Chapman in a hustle goal, further cementing Arkansas's position. However, the Cowboys rallied, ending the period with a 2-1 lead despite the Razorbacks outshooting them 12 to 11.
The second period was characterized by a series of penalties against Arkansas. The Razorbacks found themselves in a 5/3 disadvantage with 8:56 left, giving Oklahoma State the chance to capitalize. Chase Dunn of Oklahoma State tied the game at 2, 5:12 into the 2nd. The Cowboys then scored their second short-handed goal of the day, putting them up 3-2. Despite the Razorbacks' six consecutive penalties, they managed to outshoot the Cowboys 20 to 18 by the end of the period.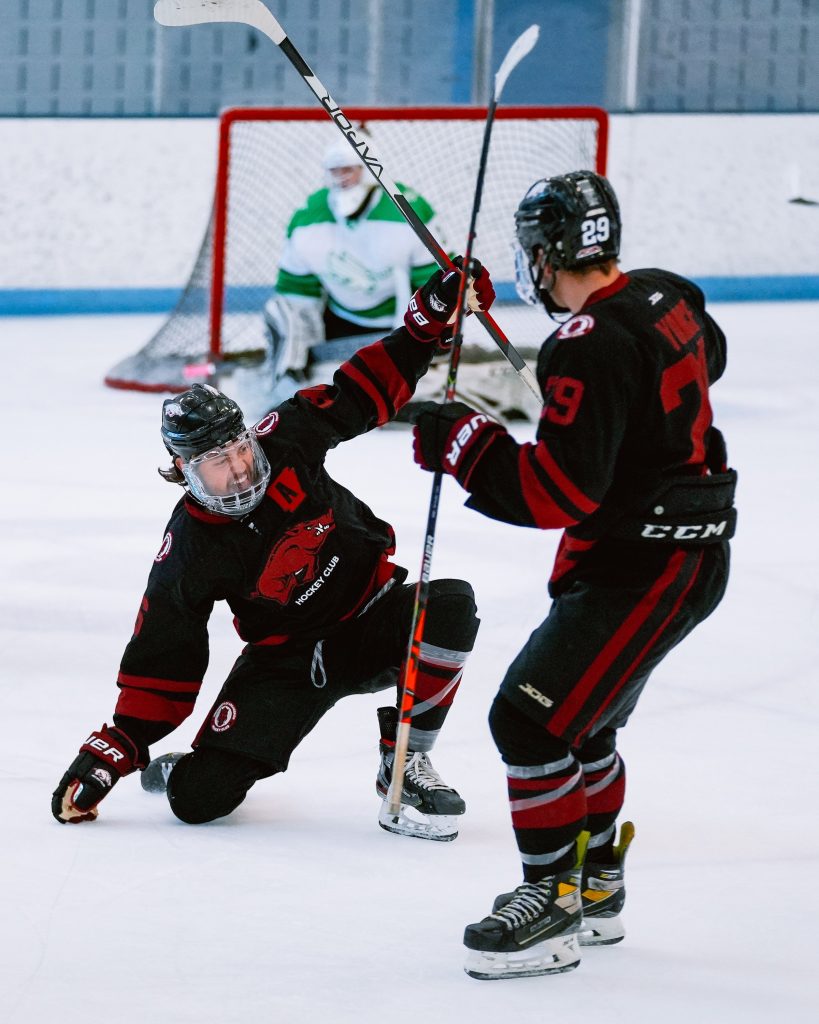 In the third period, the Cowboys extended their lead with Coulter Clevinger leaving the defense to score on a backhand goal, making the score 4-2. A contentious high stick penalty led to a goal that was ultimately disallowed after review. As the clock wound down, sophomore Brendon Coon of Arkansas scored his first ACHA goal with just 1:07 left, bringing the score to 5-3.
The final shot tally was 40 for Oklahoma State and 26 for Arkansas. Despite a valiant effort, the Razorbacks were ultimately bested by the Cowboys in a game that was marked by physicality and a high penalty count for Arkansas.
The Razorbacks are now 1-1 for the season, a solid start but with obvious room for improvement. They will need to address their penalty situation before they face off against D1 Oklahoma in Norman on September 22nd and 23rd. In what is shaping up to be an intensely physical season, the Razorbacks will need to bring their A-game to each match, starting with their upcoming clash against the mighty Sooners.