Arkansas and Arkansas State Set for Third Face-off in Rival History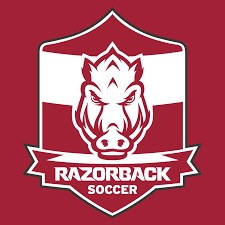 The University of Arkansas and Arkansas State University are gearing up for their third encounter on the soccer field, a match-up historically dominated by Arkansas. This matchup will occur on Thursday, August 18th, at 6 pm local time. The Hogs hold an all-time series record of 2-0-0, with victories in Fayetteville and Jonesboro. The teams last met on August 25, 2022, where Arkansas celebrated a convincing 4-1 victory at home, with goals from Anna Podojil (PK), Ava Tankersley, Shana Flynn, and an own goal.
Scouting the Red Wolves
Arkansas State, led by Sun Belt Conference Coach of the Year Brian Dooley, is returning with eight starters from their 2022 team. The Red Wolves posted a 9-6-3 record last season, with a strong 7-2-1 mark in the Sun Belt Conference. Junior forward Aliyah Williamson, who scored 11 goals and provided four assists last fall, will be a key player in the upcoming match.
Road to the Match
The Hogs are coming off an emphatic 6-0 victory over SIUE in their last preseason exhibition. Patricia Tsokos, Taliyah Spain, Anna Podojil, Ava Tankersley, Sophia Aragon, and Bella Field were all on the score sheet, netting all six goals in a span of just 24 minutes.
A triumph in this match would mark Arkansas' first win of the 2023 season, extending their impressive home unbeaten streak to 23 matches and providing Coach Colby Hale his 144th career victory.
Advantage Arkansas
Arkansas has demonstrated a formidable home record, maintaining an unbeaten streak at Razorback Field since 2021. The Hogs have an impressive record of 20-0-2 at home since their victory over No. 25 BYU on August 30, 2021. Their last home defeat was a 3-1 loss to Saint Louis in February 2020.
Since 2016, Arkansas has been nearly invincible at Razorback Field, boasting a record of 57-9-4. Eight of these victories have come against ranked teams, including a notable win against No. 1 North Carolina in 2018.
Ranked Hogs
For the second consecutive season, Arkansas kicks off as No. 8 in the United Soccer Coaches preseason poll. The team has proven its mettle when ranked within the top 10 of the USC poll, with a record of 38-8-4. Additionally, Arkansas starts the season as No. 10 in the TopDrawerSoccer preseason poll.
With the stage set for this intriguing face-off, fans are eager to see how the action unfolds as the Razorbacks and Red Wolves prepare to battle again on the soccer field.