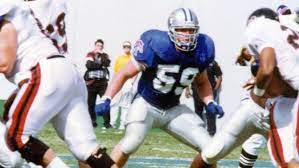 Memphis football fans have a long history of supporting the young men who play for the Tigers. When it comes to names of former players there is one that has always stood out. The name is that of the former linebacker Danton Barto. Barto was honored at halftime of the North Alabama game with his jersey retired by the University. This honor was many years past due according to many who watched Barto on the field. We talked with his son, Will, about what today meant to the family. What did seeing the number 59 on the field? We will get these answers and more.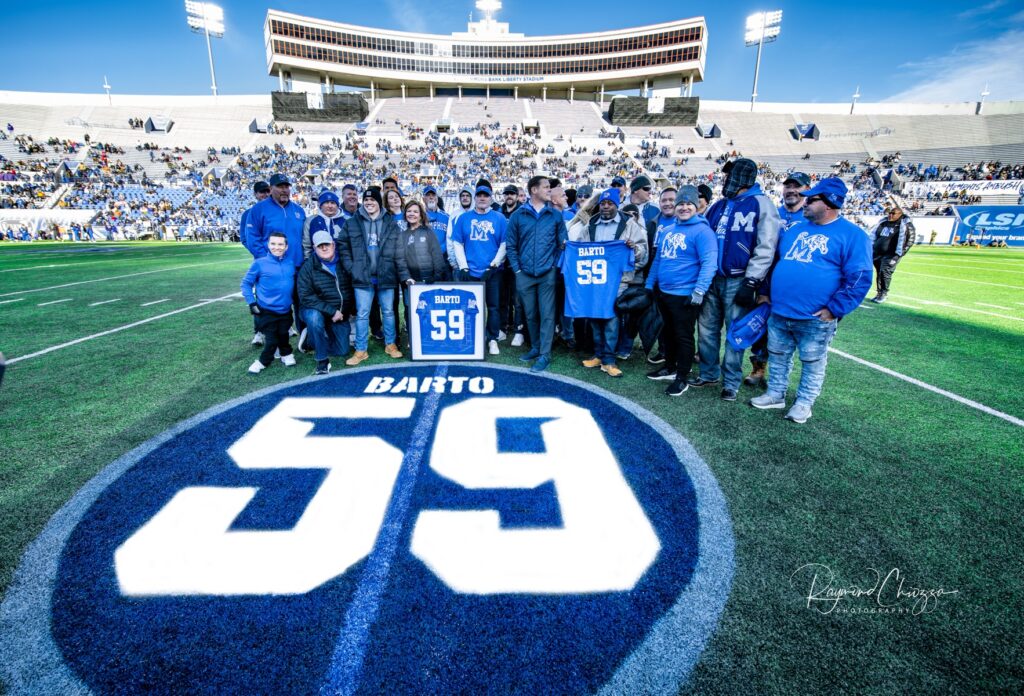 Conversation With Will Barto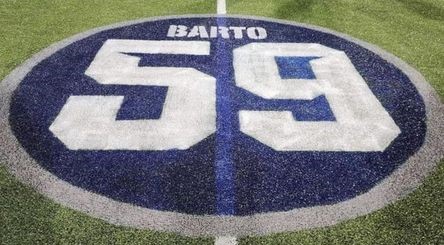 What Did the Final Score Mean?
When you looked at the final score of the game you smiled. Memphis won the game 59-0. What are the odds that on the day the Tigers honor Barto and the legendary 59 is their final point total? We talked with Will, the son of Danton, following the game to get his thoughts on the ceremony and the final score.
 Will had this to say about the final score "Seeing the final score was just the cherry on top for today. It was so special because I know he is looking down ecstatic seeing the final score and seeing a shutout. Nobody loved hard smash-mouth football more than him."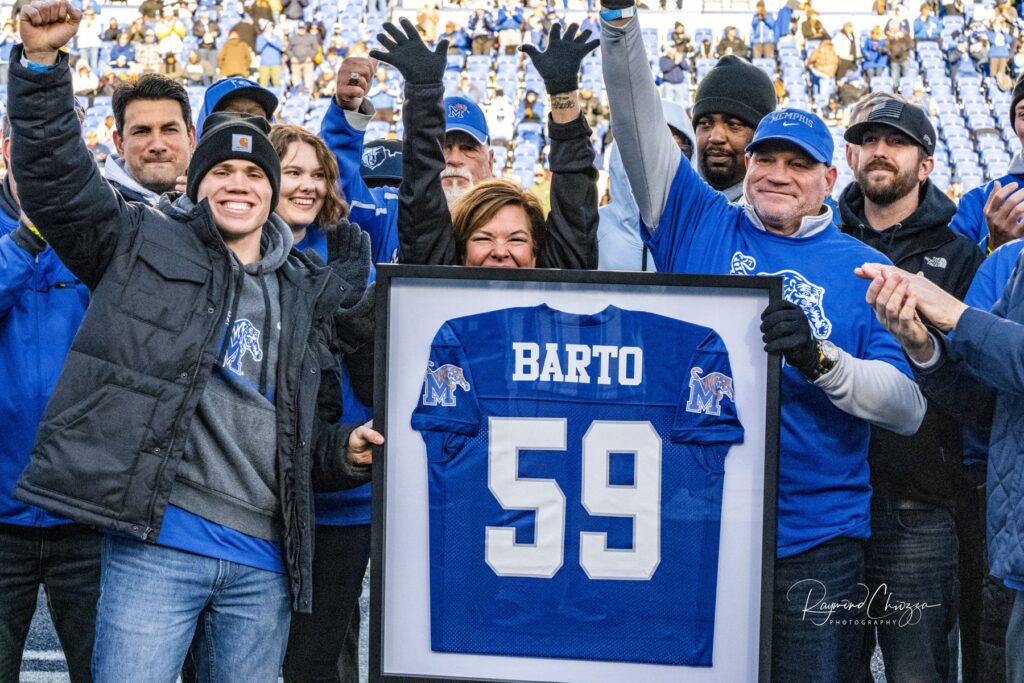 What Did the Halftime Ceremony mean?
"It was a surreal experience seeing this come to fruition. Very happy I got to celebrate this special day with former teammates, family, and close friends. Walking into the stadium and seeing #59 on the wall was very special knowing how many greats have come through Memphis and worn the Tiger Blue. I honestly never thought this day would come for my dad. I knew he would be so proud if he was here today and could see everyone in that stadium celebrate him at halftime. There is nobody that was a better choice to retire their jersey than Danton Barto. The man bled blue and grey his entire life."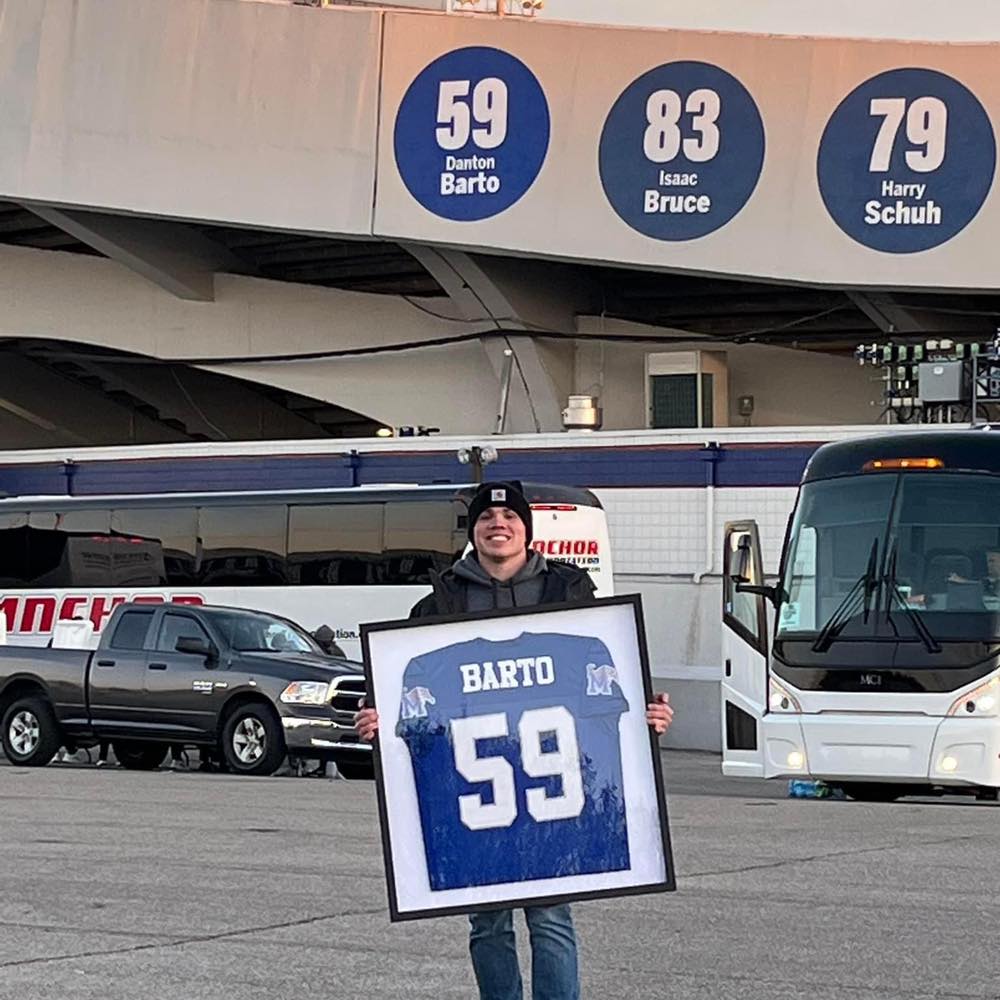 When you listen to Will talk about his father's love for the University it makes you feel a certain pride about yourself. Danton never missed an opportunity to tell you he played for Memphis.  He was proud of the fact that he was a Tiger.
Today, at halftime, his family, former teammates, and close friends got the opportunity to properly put the number 59 where it deserves. As a retired number and a constant reminder that Danton Barto is a legend for the city and university that he loved. The entire fanbase of the university was ALL a Barto today.