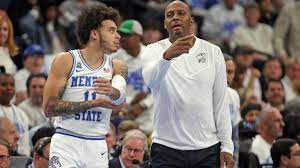 The Memphis Men's Basketball Program had a season-changing win this past Tuesday night at home against the #6 Alabama Crimson Tide. The city was on fire for a chance to play archrival Tennessee in Nashville on Saturday. Tiger fans made the 211-mile trip to cheer on this staff and team. Twitter was on fire with insults from each team fanbase early in the week and only intensified as a tip-off neared.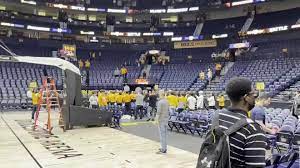 Roughly an hour before that tip-off we were informed that the game was canceled. The Battle for the State of Tennessee would not happen this season. The reason for this was Memphis had positive Covid tests. Because of contact tracing, they would not be able to play the game. Simple right? Well not so fast to some fans and even media members. Fans were quite outspoken on Twitter about this game. To say it was "Trending" would be an understatement. Why call out Memphis for not playing the game? How is this the University's fault? Rumors were flying about the Tigers out "partying" the night before the game. These rumors were debunked quickly Fans and others didn't agree with the decision. Local Memphis writer Mitch Davis made it evident he didn't agree with the decision based on his post.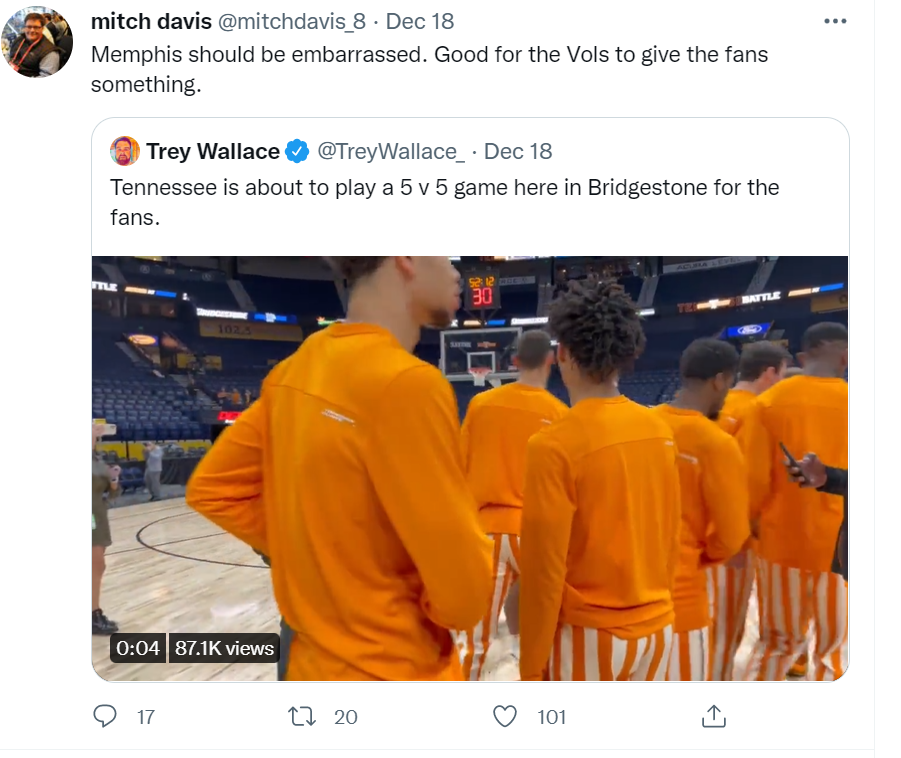 I am in no way trying to start a "beef" with him by mentioning him. I just do not understand how the Tigers should be "embarrassed"? People including myself have tested positive for this virus mitch. The program made the decision not to play the game. It comes down to that. Memphis must do what is best for them in this unfortunate situation. No different than anyone else around the country, just because these are athletes doesn't make them immune to this. I understand you have a right to post as you please. But as an active media member covering Memphis why call them out on this? The team not playing well. I get it. No adjustments are being made. I get it. But over 18–21-year-old young men testing positive for a virus??? I don't understand it.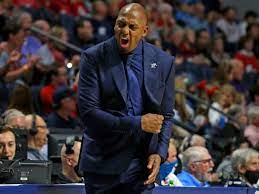 Fans are blaming Penny Hardaway for his mismanagement on this. How do you manage a personal decision? The vaccine is a personal choice. Period. Penny said his team was "About 90 Percent" vaccinated. That is as far as he can manage. He is the Head Coach of this team and can control many things. He has made the proper adjustments based on the results of the Alabama game. As fans let's allow him to coach. Why bash him over every little thing he does? Do they do this all around the country or is it just a Memphis thing? Let the season play out and let's support this team through the good and bad times. That's what being a fan is all about. Go Tigers!