University of Memphis Athletics Takes Student Engagement to New Heights with Student Madness Event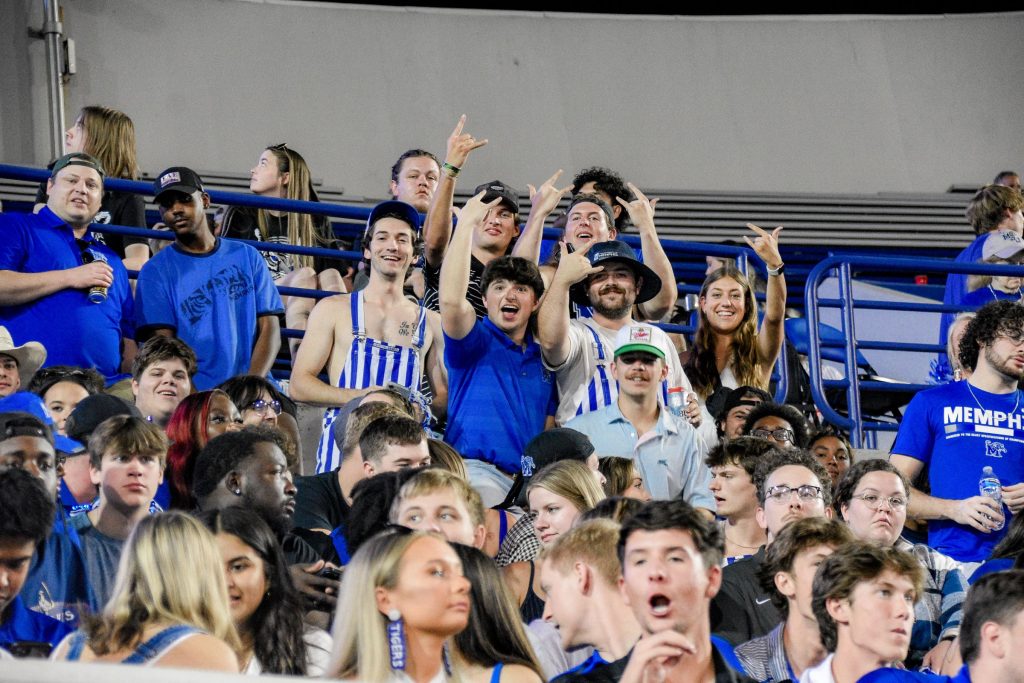 In a relentless pursuit of fostering student engagement and building a vibrant campus atmosphere, the University of Memphis athletics department has announced a groundbreaking event, 'Student Madness,' for the upcoming 2023-24 men's and women's basketball programs. Set to take place on Wednesday, October 4 at 7 p.m. inside the illustrious Elma Roane Fieldhouse, this celebration promises an unforgettable experience for students and basketball enthusiasts alike. While the event is exclusive to in-person students, a free livestream will be available for the general public, ensuring widespread excitement and participation.
A Revival of Tradition
Student Madness will mark a significant milestone for the University of Memphis as it revives the tradition of hosting a Memphis Basketball tipoff event within the Fieldhouse. With the last event of this kind in 2002, the anticipation for this year's Student Madness is heightened as it brings back cherished memories while creating new ones.
A New Era of Engagement
The Vice President and Director of Intercollegiate Athletics, Laird Veatch, expressed his enthusiasm for the event, stating, "We are really looking forward to Student Madness. One of our priorities for this year is to engage with our student body in new and exciting ways, as we all know how much of a difference an energized student section can bring to our venues. We think this will be a unique way to bring a preseason basketball event to the heart of campus as we get ready for a great year of Memphis Basketball."
An Evening of Entertainment and Competition
Student Madness is designed to captivate and immerse students in a world of basketball excitement. Both the men's and women's basketball teams will be introduced, allowing students to get up close and personal with their favorite athletes. Interactive contests will be a highlight of the event, enabling students to showcase their skills alongside the players. Among the featured activities are a 3-point and dunk contest, a skills competition, and a shooting contest, between Penny Hardaway and Alex Simmons, where one fortunate student will have the chance to win a staggering $5,000 prize. These engaging competitions will undoubtedly amplify the electric atmosphere of the event.
The Spectacle Unfolds
Beyond the on-court action, the 90-minute event will be a spectacle of entertainment. The pep band, pom squad, cheerleaders, and special guests will grace the stage with captivating performances, further energizing the crowd and creating an unforgettable experience for attendees. The inclusion of student giveaways will add an element of excitement and anticipation, leaving no stone unturned in ensuring a memorable evening for all.
Seamless Access and Logistics
To facilitate easy attendance, free parking will be provided in the Zach Curlin parking garage, directly connected to the Fieldhouse. Additional parking spots throughout the campus will be available to accommodate the expected turnout. Attendees are advised that outside food or beverages will not be permitted, ensuring a safe and enjoyable environment for everyone.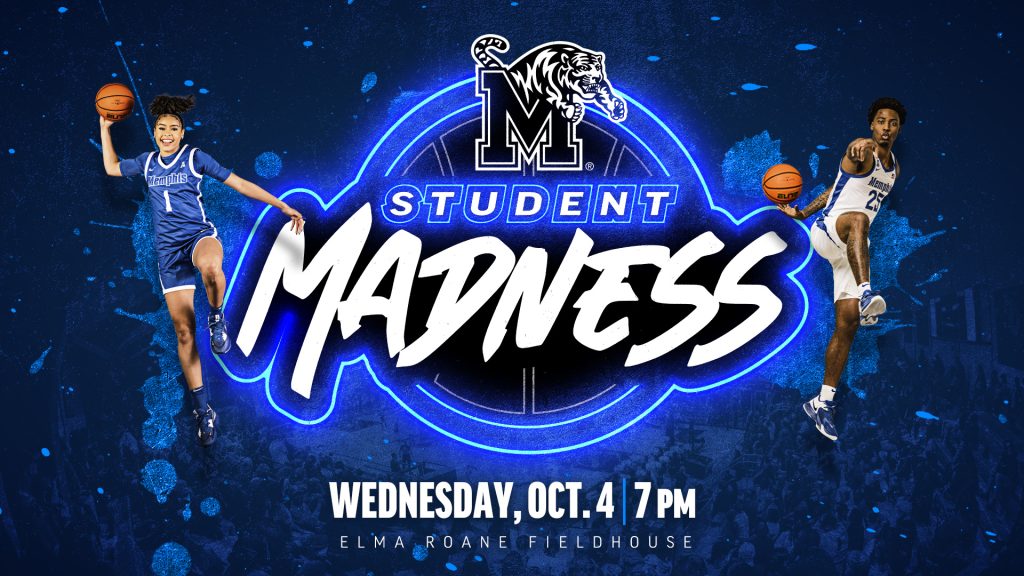 With the introduction of Student Madness, the University of Memphis athletics department is setting a new standard for student engagement and community spirit. This event strengthens the bond between the athletic department and students and ignites a palpable energy that will undoubtedly reverberate throughout the Memphis Basketball community. By providing an immersive experience filled with entertainment, competition, and student involvement, Student Madness is poised to become a cherished tradition, marking the beginning of an exhilarating basketball season at the University of Memphis