Travelers complete sweep of Naturals on Mothers Day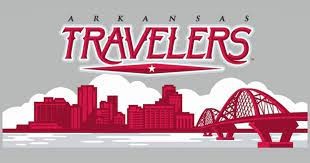 Written By: Jason Pattyson // @thejpattyson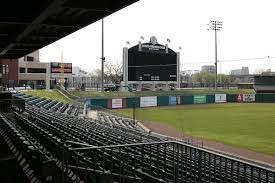 The Arkansas Travelers completed the six game sweep of the Northwest Arkansas Naturals with a 4-3 win in Little Rock Sunday. The first meeting of the Natural state rivalry of 2023 was one the Naturals would like to forget.
The Naturals took a quick 2-0 lead in the first inning behind a single by John Rave that scored Tyler Tolbert and sent Morgan McCullough to third. Jorge Bonifacio's sac-fly to Left scored McCullough from third to give the Nats an early 2-0 lead.
Matt Scheffler got the Travelers back on top single handedly. He knocked in Robbie Tenerowicz to get one back, but was still down 2-1 after two innings. He came back up in the third inning with the bases loaded and stroked a line drive to center to plate two more runs and brag a 3-2 lead.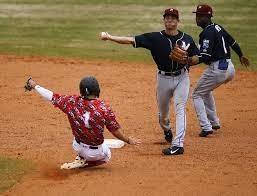 The Naturals would rebound after Andrew Hoffman settled down and kept the score within striking distance and Luca Tresh did his part too. He drove in McCullough in the fifth inning to even the score at three a piece.
T.J. Sikkema and Steven Cruz would bring the Travelers Bats to a screeching halt tossing three innings of scoreless baseball only allowing a hit. WIll Klein entered the game in the ninth inning tied and to that point he had allowed four runs in the last five games. He walked Riley Unroe and Tanner Kirwer singled to put runners on first and third with two outs, but Kirwer would advance to second on defensive interference.
The stage was set with both runners in scoring position and the Travelers down to their last out. Jonatan Clase, who had just been called up to the Travelers on May 3 from the Everett AquaSox, had one game tying hit in the series off of Klein. Clase swung at the first pitch he was from Klein and dropped into shallow left field and Unroe scored from third to complete the six game sweep of the Naturals with a 4-3 win.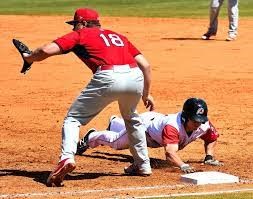 The league leading Travelers hit the road and travel north to take on the Wichita Wind Surge for a six game set. First pitch is for Tuesday May 16 at 8:05 p.m. and Kyle Tyler will take the bump for Little Rock. All games can be streamed on the MiLB app.