Top stars and former major champions had a lot of struggles Thursday and Friday at Augusta National Golf Club in Augusta, Georgia. Some of the names on this list are extremely surprising starting with American and Tokyo Olympics gold medal winner Xander Schauffele who shot a 74 Thursday and 77 Friday.
World number 17, 18, and 19 ranked players Brooks Kopeka, Jordan Spieth, and Bryson DeChambeau all missed the cut as well. The trio of them have a combined 8 major wins under their belt with Spieth being the loan winner of the coveted green jacket back in 2015.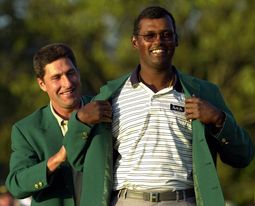 Amongst former Masters Champions who also missed the cut are Zach Johnson 2007 champion, 62-year-old Freddie Couples who won his green jacket back in 1992, and Vijay Singh of Fiji who won his tournament in 2000.
Masters 3rd round coverage begins today and can be watched on multiple streaming platforms such as CBSsports.com, Masters.com, and the Paramount + app.