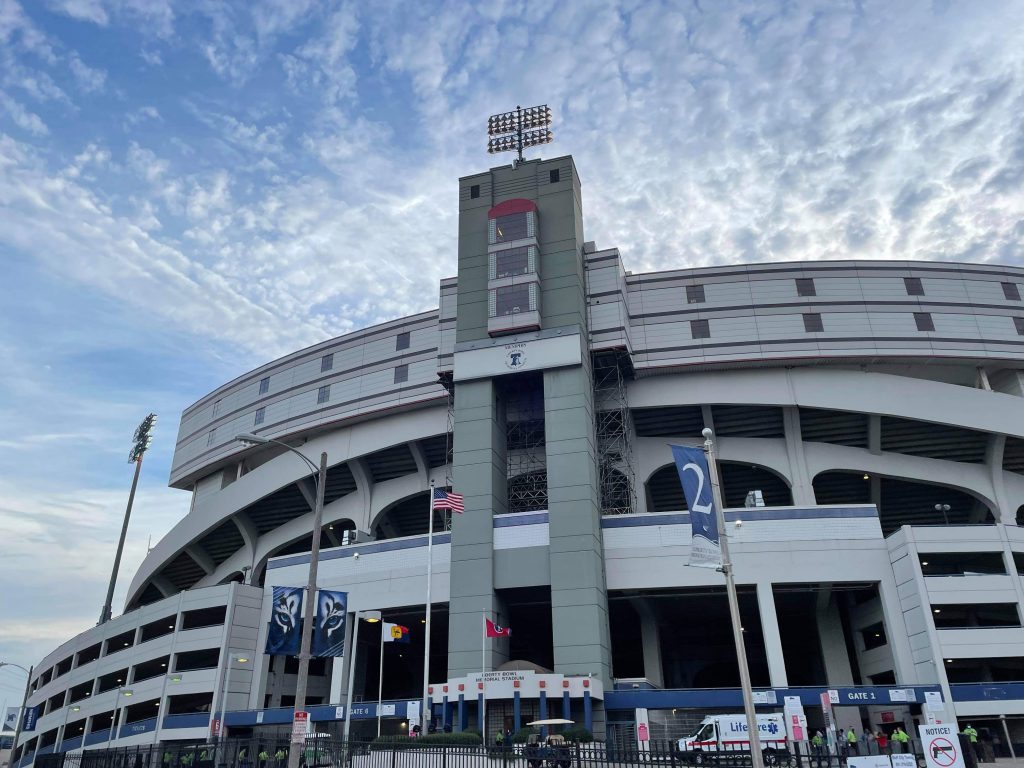 Saturday the eyes and ears of Memphis fans will all be on one game. Memphis will host Tulane tonight at Liberty Bowl. The Tigers come in at 5-6 while the Green Wave come in at 2-9. The Tigers are on the verge of…. we all know what happens if they lose. Let's talk about the ways the Tigers can bowling. Let's go over my five keys to Victory for Memphis over Tulane.
Keys to Victory
Let it Fly! -No, I'm not referring to the Mike Miller Restaurant. I am talking about the arm of Freshman QB Seth Henigan. He has weapons all around him and has improved on his progressions as the season has gone. Offensive Coordinator Kevin Johns will need to have no reservation in any play call tonight. Utilize the weapons and Let it Fly!
Under Pressure– The Tigers Defensive Coordinator Mike Macintyre has made proper adjustments and his group has played nice ball as of late. The team has been successful when the Defense can get pressure upfront. Memphis rotate fresh guys in systematically. When we are getting pressure, we tend to force turnovers and get the high-powered offense back on the field. Tigers will need to put the wave under pressure. Coach Mac will need to dial up some waves from the defense.
Finish– The Tigers have had issues this season finishing off opponents. We could be talking about five things for a whole other scenario if we could have. Saturday this team needs to issue a statement. A statement that we can FINISH a team off when we have the chance. Finish tonight and we go Bowling.
Speed, Speed, Speed– let's be honest here who is faster than Calvin Austin? Let's not forget about the likes of Sean Dykes, Javon Ivory, Eddie Lewis, and others who can leave you in a cloud of dust! I mentioned earlier about playcalling. Coach Johns needs to get his speedsters the ball in space and let them go! With the recent state of the Memphis running game, we need quick hitters and speed to get to where we all want to get.
BE THERE– Memphis fans will pack the stadium when we play the likes of Mississippi State, Ole Miss, UCLA, and others. Yet for some reason, they cant show up when the Tigers play in Conference. Memphis averages roughly 30,000 fans per game. With everything that is on the line Tonight. Tiger Nation needs to SHOW UP! SWAG SURF! GO BOWLING!
Tonight's game is HUGE for the Memphis program's future. This program is huge for every administrator, coach, player, and family. It should be a HUGE crowd for a night game to close out a season. For a BOWL! Tigers Win 42-17 and GO BOWLING! 8 Straight!