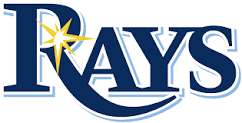 Dalton Fowler Is Drafted By Tampa Bay
A dream came true, on Monday, for a Memphis Tiger. Dalton Fowler, a native of New Albany, Mississippi, was celebrated by his teammates and coaching staff at the University of Memphis upon hearing the news of his 273rd overall selection in the 9th round. The left-hander was a force to be reckoned with in the American Athletic Conference, showcasing a blend of power and accuracy that caught the attention of many MLB scouts.
The Tampa Bay Rays, known for their keen eye in scouting and player development, will be looking to harness Fowler's potential to its fullest. The organization has a history of molding unheralded prospects into MLB stars, and they'll be hoping Fowler can follow suit.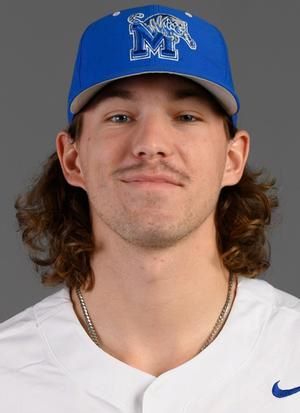 Fowler's standout senior season included four games where he struck out ten or more batters, an impressive feat that highlighted his ability to take over games. His performance on April 7, where he gave up only two hits and struck out a career-high 13 batters over seven innings against Cincinnati, was a dominating performance that undoubtedly solidified his draft status.
The six-foot-six pitcher has the physical attributes that pro teams covet. His height gives him a downhill plane on his pitches, which can be difficult for hitters to pick up. Coupled with a lively fastball, a biting slider, and a changeup that keeps hitters off balance, Fowler presents a challenging matchup for any opponent.
With Fowler's selection, the University of Memphis continues its tradition of producing high-quality baseball talent. Fowler follows in the footsteps of former Tigers like Hunter Goodman and Jonathan Bowlan, who were both drafted into the MLB. 
The Tampa Bay Rays and their fans will certainly be excited to see what Fowler can bring to the organization. His selection is not just a testament to his talent, but also to his hard work, determination, and relentless pursuit of excellence. The journey from collegiate star to professional athlete is not an easy one, but Fowler is well on his way to making his mark in the MLB.

Former Memphis Coach, Daron Shoenrock, had this to say about Fowler.
"Dalton has been a critical part of our success over the past few seasons," said former Memphis head coach Daron Schoenrock. "He's a fierce competitor on the mound and has demonstrated remarkable consistency and control with his pitches. The Tampa Bay Rays are getting a quality pitcher and a quality individual. We couldn't be happier for him."