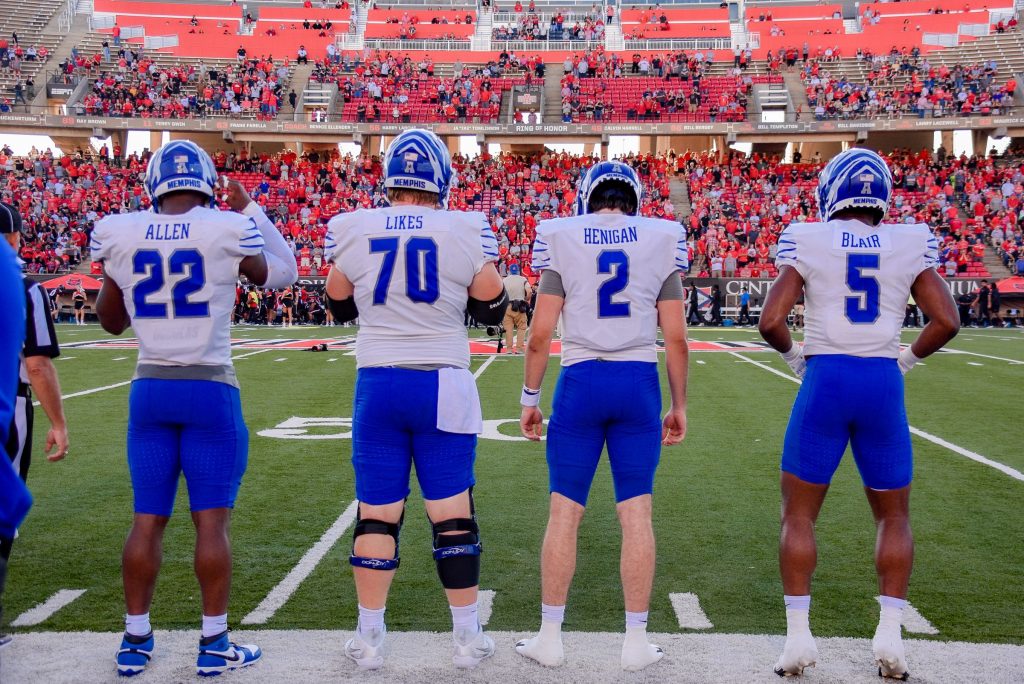 The Memphis Tigers showcased both their defensive strength and offensive prowess in a commanding 37-3 victory over the Arkansas State Red Wolves this past Saturday night at Centennial Bank Stadium. This triumphant road win, the Tigers' first of the season, extends their winning streak against the Red Wolves to five consecutive wins.
Currently standing at 2-0, the Tigers have proven their mettle, particularly on the defensive front. In an impressive display, they forced four turnovers and denied the Red Wolves a touchdown, marking the second straight game where their defense has excelled. This follows a strong performance in their previous match against Bethune-Cookman, where the Tigers limited their opponents to two defensive scores.
On the offensive side, Tigers quarterback Seth Henigan had a stellar performance, completing 21 of 29 passes for 239 yards and two touchdowns. He further contributed to the score with a 26-yard rush for another touchdown. Wide receivers Joseph Scates and Tauskie Dove, along with running back Ke'Travion Hargrove, each scored a touchdown, further solidifying the Tigers' dominance on the field.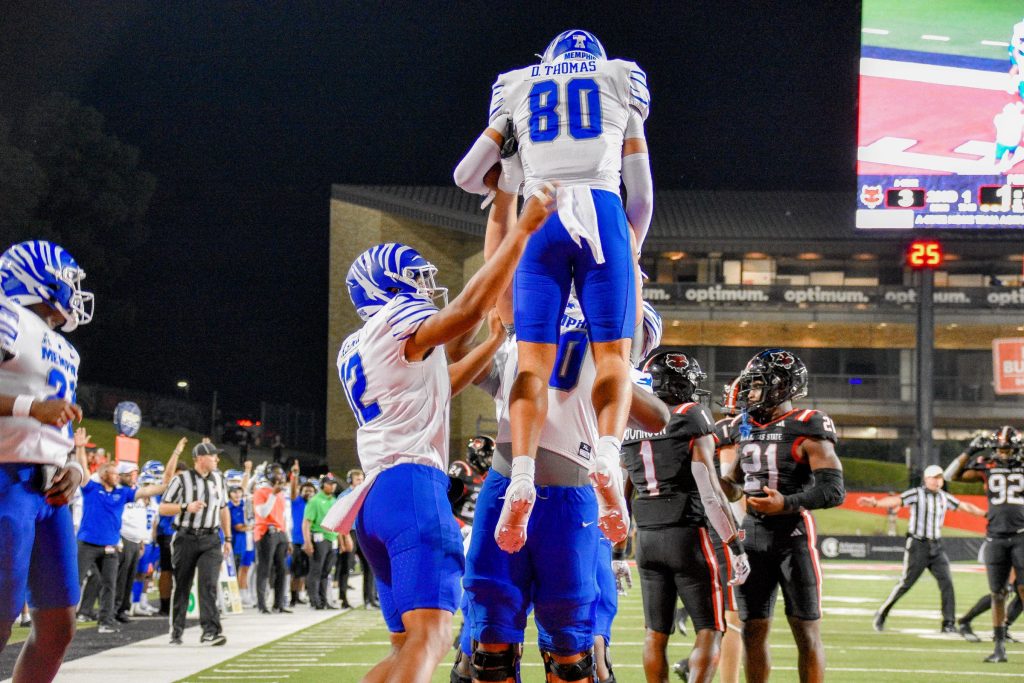 Defensive back DJ Bell had a standout performance with a career-high six tackles and an interception returned 36 yards for a touchdown. Linebacker Chandler Martin led the defensive effort with seven stops, 1.5 tackles for loss, and a forced fumble. Contributions were also made by Derick Hunter Jr. and Jarra Anderson with 1.5 and one sack respectively, while defensive backs Cameron Smith and DeAgo Brumfield fortified the Tigers' defense.
This impressive win against the Red Wolves marks the fewest points allowed by the Tigers since their 45-3 win on Oct. 9, 1993. The Tigers now return home to Simmons Bank Liberty Stadium, looking to extend their winning streak as they host Navy on Thursday, Sept. 14 at 6:30 p.m., a game that promises national exposure on ESPN.
The victory over Arkansas State is significant, not just as another win in the series, but as a testament to the Tigers' defensive capabilities. Since 2021, the Tigers have forced at least one turnover in 17 of their last 20 games. This latest victory also marks the sixth time in the past nine seasons that the Tigers have started the season 2-0.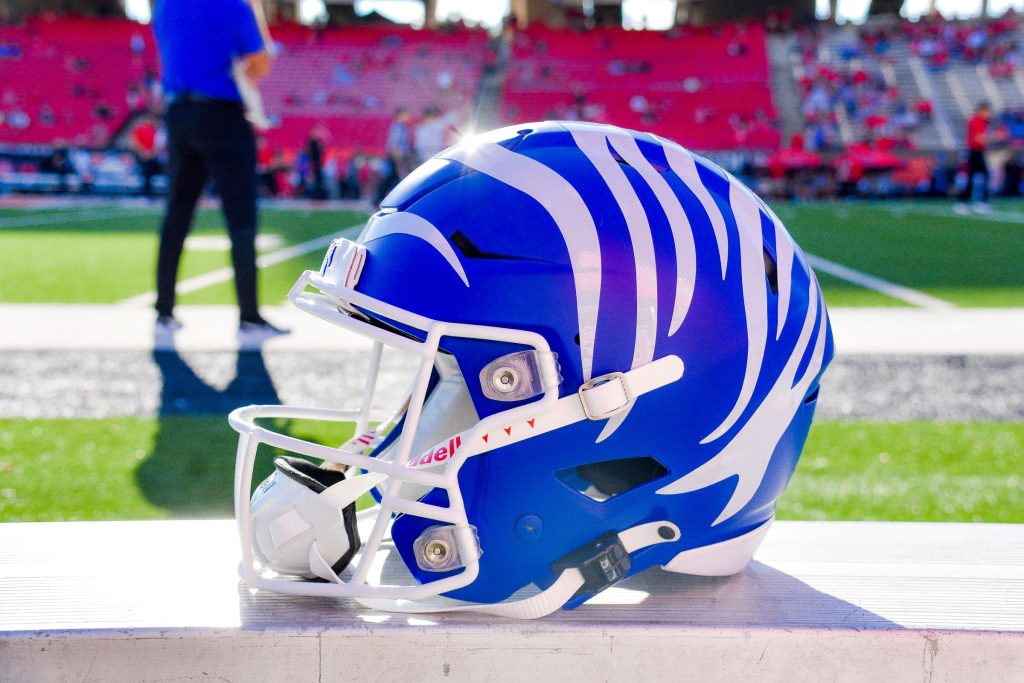 Notable performances from the game include defensive back Cameron Smith's first career interception, quarterback Seth Henigan's three total touchdowns, and defensive back DeAgo Brumfield's numerous pass breakups. Jarra Anderson and Ke'Travion Hargrove, new additions to the scoring sheet, also had significant performances, recording their first career sack and touchdown respectively.
The Tigers' performance in Jonesboro, Ark., has set an assertive tone for the rest of the season. With a potent offense and a formidable defense, they are proving to be a force to be reckoned with. As they prepare for their next match at home against Navy, fans, and supporters eagerly await another dynamic performance.