Written by Wes Pruett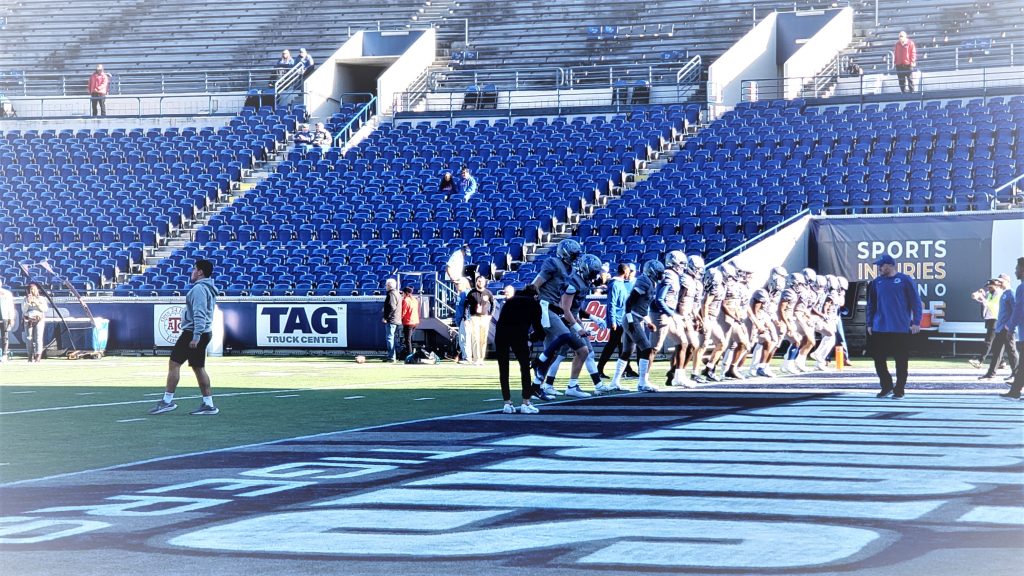 Tigers Defense Finishes off SMU
The Memphis Football program has a recent history of knocking off Top 25 teams in Liberty Bowl Memorial Stadium. Saturday morning was no different. The SMU Mustangs came in ranked 24/25 depending on what poll you were looking at. The Memphis Tigers knocked them off by a final score of 28-25 in a great AAC game before an announced crowd of 30,191. The win now has Memphis at 5-4 on the season and one win away from their 8th consecutive Bowl game.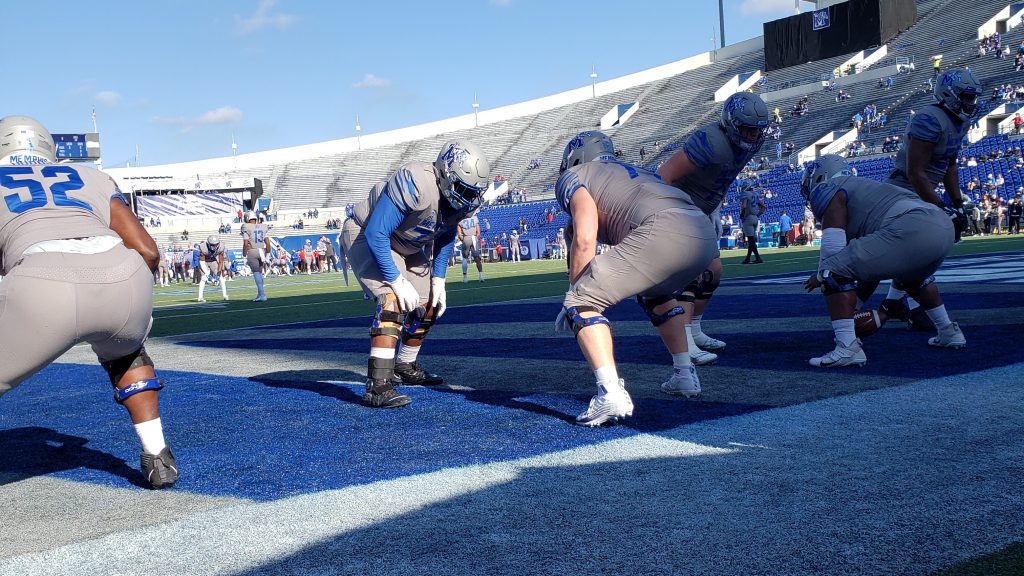 Memphis Defense came to play Saturday. The D-Line was getting pressure from the start of the game and came away with a season-high 5 sacks on SMU QB, Tanner Mordecai, and forced 4 turnovers (3 by fumble and 1 int) in what was their best performance of the season. Defensive Coordinator Mike Macintyre has had this defensive unit playing with tenacity since the Navy victory. Yes, even in a loss 2 weeks ago to UCF on the road I feel the defense played well. Tiger D held a potent SMU offense to their lowest points scored and yards in a game all season.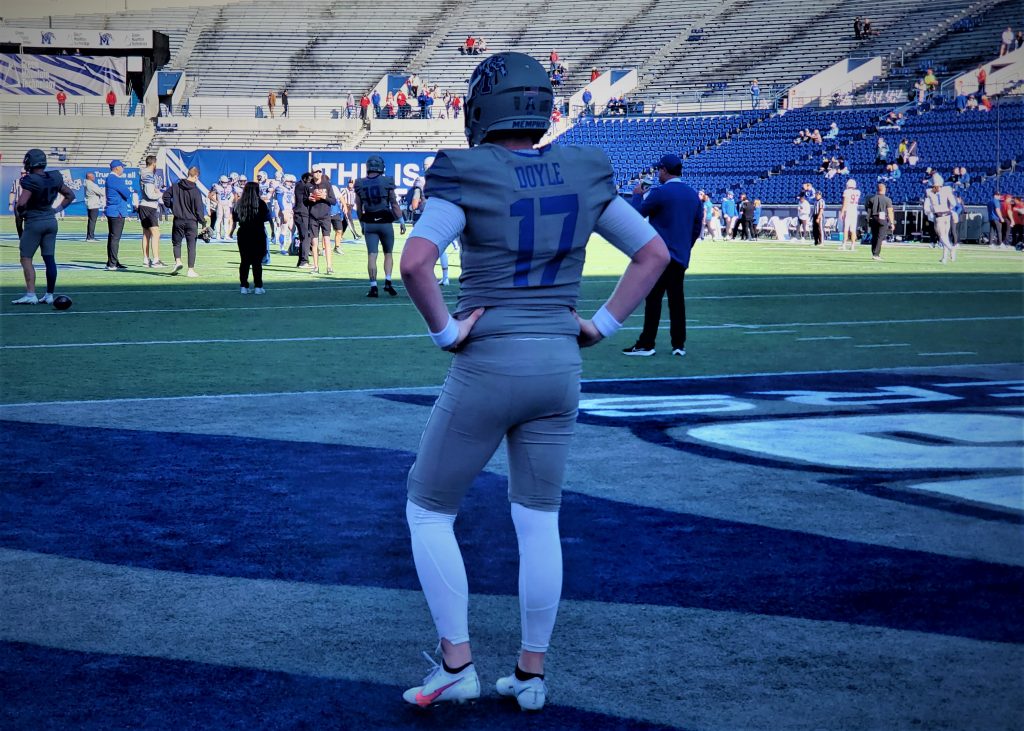 Offensively the question coming into this week was simple. Who will be the QB? Freshman Seth Henigan was out in the UCF game with a shoulder injury and Tiger faithful were sitting on pins and needles pregame to see if he would play. The question was answered on the first drive and continued to be answered the entire game. Seth went 34-53 for 392 yards and 2 TDs. On a day when the running game just wasn't there, Tigers only rushed for 22 yards on 37 attempts, Offensive Coordinator Kevin Johns went to some backyard football plays. He called an amazing play on a 4th down where RB Rodriguez Clark threw a 40-yard pass to TE Sean Dykes for the go-ahead score. All the Tigers' 28 points came on 4th down calls. I do not know that I have ever seen a Memphis team go for it on 4th down as often as they did this game, 5-8 on 4th down, but it worked out for them.
This was a huge win for the program's confidence going forward in this season.
As I mentioned before the Tigers now sit at 5-4 on the season. The thought of Memphis not being in a bowl game to newer era fans is unthinkable. To the lifelong fans that are at every game no matter who they are playing or Tigers record, this is just a fun ride. With everything going on with Conference realignment the Memphis Football program is at a pivotal point in its existence. This win Saturday helps the Tigers cause for sure. The nation now understands that Memphis is a real threat at home against any top 25 teams. Head Coach Ryan Silverfield has this staff and team believing. I asked the question after the Mississippi State won, and I will ask it again. If you don't believe in Silverfield now, when will you?