Tevin Carter Puts On For His City 
In sports, Memphis has always stood as a symbol of grit and grind. It's a city where talent is honed through sweat and determination, and opportunities, often few and far between, are seized with both hands. This ethos was on full display on Saturday when Tevin Carter, a local talent who had been the subject of fervent anticipation from Memphis fans, was thrust into the spotlight.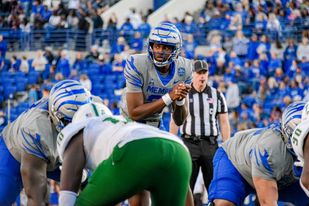 As the fourth quarter of the game unfolded, the Tigers' starting quarterback, Seth Henigan, was pulled out due to an unexpected shoulder injury. The circumstance, while far from ideal, opened the door for Carter. The fans had been clamoring for him, and now, they got their wish. The question on everyone's lips was – what would Carter do with this moment?
The answer came quickly and emphatically. On an RPO (Run Pass Option) play, Carter threw a screen pass to wide receiver Roc Taylor. The result was an 85-yard touchdown, the longest play of the season for the Memphis Tigers. The moment he electrified the crowd of over 30,000 fans, igniting a wave of euphoria that swept through the stadium and propelled the Tigers to their seventh win.
Carter would tell us his thoughts as he saw Taylor running down the field.
"When I saw him break that tackle, my eyes got wide because I saw nothing but green grass in front of him. I couldn't do much, but thank God and thank Roc for having strong legs."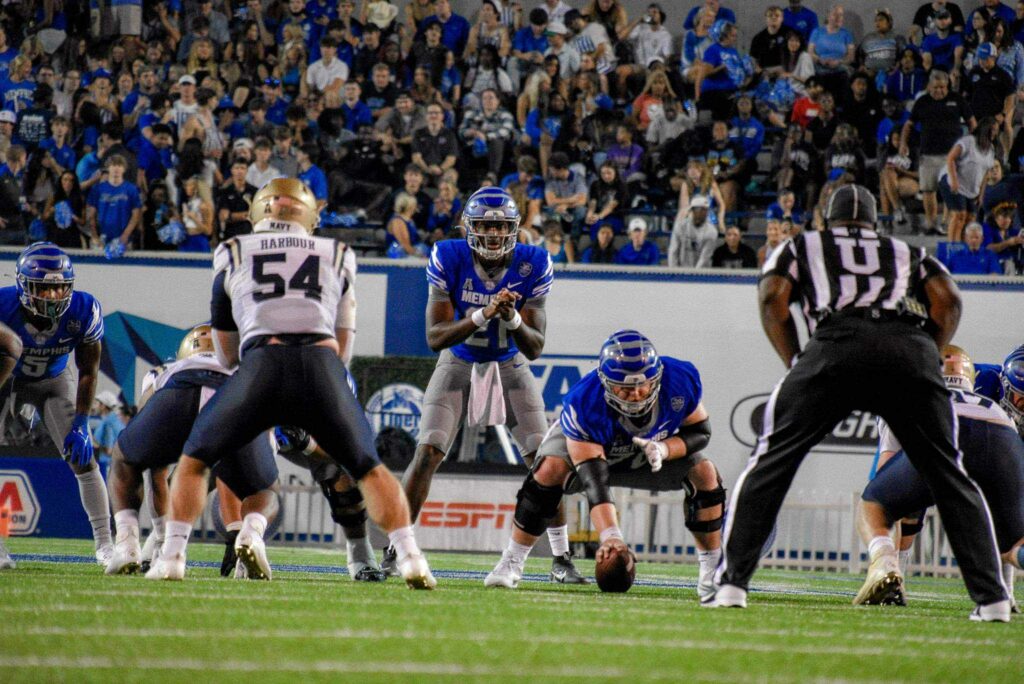 While Henigan's status remains a question mark, Carter's readiness is no longer in doubt. His athletic prowess on the ground, coupled with his strong and accurate passing, positions him as yet another weapon in the Tigers' already formidable offense.
But what made Carter's moment truly beautiful was the context. It was Homecoming in Memphis, in front of a crowd that has always loved the team he has always loved. The eruption of cheers from the audience indicates that the city loves him back. 
After all, Carter is not just any player. He's a local kid who stepped up to save the day, not just for his school but, more importantly, for his city. His performance on Saturday was symbolic of the Memphis spirit – seizing the moment, making every opportunity count, and constantly grinding for what you have. 
Tevin Carter is more than just a talented player. He's a symbol of the city's resilience, a beacon of hope for the future, and the embodiment of the Memphis ethos. His moment on Saturday was more than just a touchdown; it was a statement. A statement that says – Memphis grinds, and when the moments come, Memphis delivers.