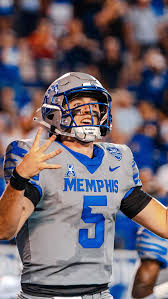 Seth Henigan Named To Maxwell Award Watch List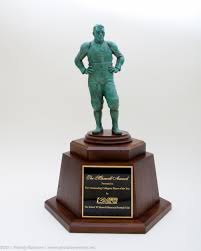 University of Memphis junior quarterback Seth Henigan has been named to the Maxwell Award Watch List, as announced by the Maxwell Club on Monday. Known for recognizing the College Player of the Year since 1937, the prestigious Maxwell Award is named in honor of Robert "Tiny" Maxwell, a former football standout at Swarthmore College, a respected sportswriter, and a renowned football official.
Henigan, who completed 286 of 446 passes, resulting in 22 touchdowns in the 2022 season, is also recognized for his rushing capabilities, having run for 289 yards and scoring four times. The 20-year-old quarterback is setting records for his age, becoming the youngest third-year starting quarterback in the FBS this coming season.
In the annals of Memphis's football history, Henigan's name is already etched. He ranks fifth all-time in attempts (839), completions (521), passing yards (6,893), passing touchdowns (47), and completion percentage (.621).
The road to the Maxwell Award is a season-long journey, with semifinalists set to be announced on November 13, 2023. The three finalists will be unveiled on November 28, 2023. The winners of the 87th Maxwell Award will be announced as part of the ESPN Home Depot College Football Awards Show held on Dec. 7, 2023.
The formal presentations of the Maxwell Award will take place at the Maxwell Football Club Awards in March 2024. As the football season unfolds, all eyes will be on Henigan as he continues to make his mark as one of the most promising talents in college football.