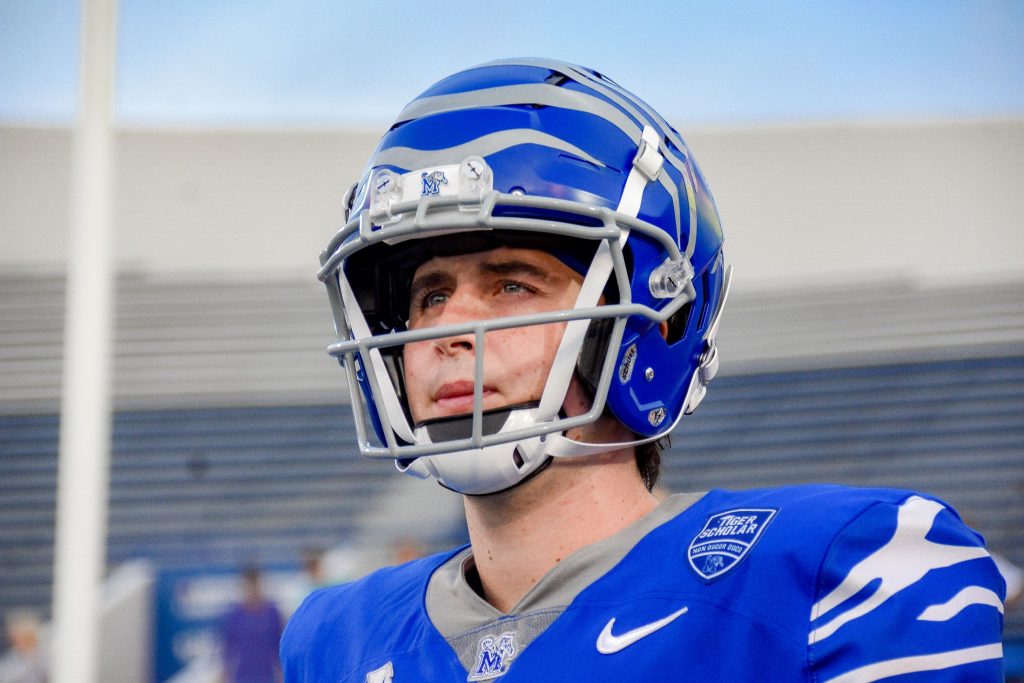 Seth Henigan: A Closer Look at a Blooming Career
One of the most promising young quarterbacks in the nation, Seth Henigan, has recently come under scrutiny after some sports pundits have accused him of regressing in his career. Yet, a closer look at the statistics tells a different story – one of a budding star who has remained consistent and shown signs of improvement.
Henigan, the number three all-time quarterback in terms of yards passed for in Memphis football history, is also the youngest starter in the country at the tender age of 20. He has been nothing short of impressive. The figures from his three-season stint at Memphis, from 2021 to 2023, paint a vivid picture of a player who's not just surviving but thriving under the intense pressure of top-tier college football.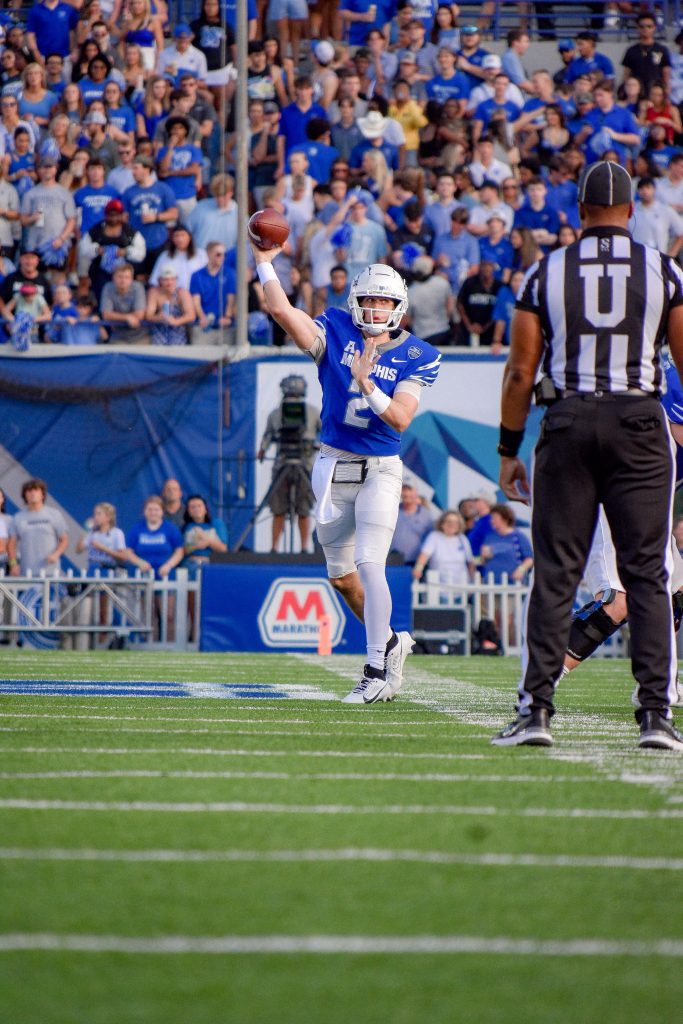 A Tale Told by the Numbers
In the 2021 season, Henigan showed glimpses of his immense potential, throwing for 3343 yards with a completion percentage of 59.84% in conference games. Despite facing formidable opponents, he threw 25 touchdowns while limiting his interceptions to 8, which spoke volumes of his ability to make calculated risks.
Critics who claim Henigan had a dip in performance in 2022 need to look at the complete picture. While his interceptions slightly increased to 8, Henigan's passing yards improved to 3,571, and he maintained a healthy completion percentage of 64.41%. His rushing stats improved as he rushed for 289 yards, compared to 162 in 2021. This added dimension to his game and demonstrated his versatility and ability to adapt to the changing dynamics of football.
Fast forward to the 2023 season, where we have seen further evolution in Henigan's game. The young Memphis quarterback has so far thrown for 2,384 yards, already surpassing his previous seasons' figures, and we're not even at the end of the season. He has also improved his completion rate, boasting a 67.5% completion rate, which shows a commendable progression in accuracy. This improvement is a testament to Henigan's determination and dedication to his craft.
More Than Just Numbers
The numbers don't tell you the heart and grit Henigan brings to the game. The young quarterback has a knack for staying composed under pressure, which has guided Memphis through many nail-biting finishes. His ability to read defenses, pocket mobility, and knack for launching precise, deep throws are assets that do not regress but rather get better with time.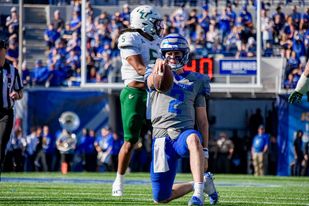 The Verdict
The allegations of regression are unfounded and may result from unrealistic expectations placed on a young player. There is always room for improvement – Henigan can undoubtedly work on reducing his interceptions, and his rushing average could be better. However, the claim that he has regressed does not hold water when you look at the overall trajectory of his performance.
Henigan is still budding, and like any other young player, he's bound to have some off games. It's essential to remember that progress is sometimes a straight line. One thing is sure, though: Henigan has shown he has the talent, the work ethic, and the heart to grow into a dominant force in college football. His journey is one to watch – this young quarterback is just getting started.