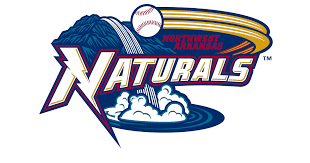 In a significant roster shakeup, the Kansas City Royals have announced the promotion of four highly-touted prospects – INF Cayden Wallace, OF Gavin Cross, INF/OF Javier Vaz, and LHP Tyson Guerrero – from the High-A Quad Cities River Bandits to the Northwest Arkansas Naturals. The move comes as the Naturals prepare to host the Wichita Wind Surge in a six-game series at Arvest Ballpark.
Cayden Wallace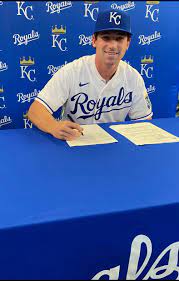 Cayden Wallace, 22, has been a standout player since his high school days, and his performance at the University of Arkansas, where he tied the school freshman home run record and led the Razorbacks to the College World Series semifinals, has only solidified his status as a top prospect. Having been selected in the 2nd Round of the MLB Draft by Kansas City, Wallace was hitting .261 with 10 home runs, 22 doubles, and 64 RBI in 97 games with Quad Cities before his promotion. Wallace came in to the 2023 season as the #4 prospect in the Royals system.
Gavin Cross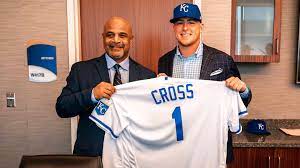 Gavin Cross, also 22, was the 9th overall pick by the Kansas City Royals in the 1st round of the 2022 MLB draft. A valuable contributor to Virginia Tech's baseball program, he slashed .340/.412/.609 with 28 home runs and 28 stolen bases in 124 games during his three years with the Hokies. Despite a slightly lower average of .206 with Quad Cities, Cross has maintained power and speed, hitting 12 home runs and stealing 23 bases in 94 games. Cross came into the 2023 season as the Royals #1 prospect in their system.
Javier Vaz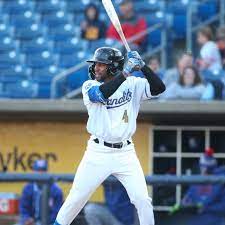 Javier Vaz, the versatile infielder/outfielder, was a 15th-round selection in the 2022 MLB Draft by the Kansas City Royals. After a successful stint at LSU Eunice Junior College, Vaz transferred to Vanderbilt and demonstrated a high on-base percentage and OPS. With the River Bandits, Vaz hit .270, scored 49 runs, and stole 26 bases.
Tyson Guerrero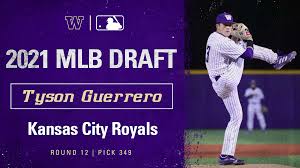 Tyson Guerrero, the left-handed pitcher, was selected in the 12th round of the 2021 MLB Draft by the Kansas City Royals. As a two-way player for the Washington State University Cougars, Guerrero showed great promise and ranked 3rd amongst qualified Pac-12 pitchers in 2021. His stats with Quad Cities reflect his consistent performance, with a 3.63 ERA in 18 games and 106 strikeouts in 84.1 innings.
The promotions of these four prospects represent a significant investment in the future of the Kansas City Royals. Fans and analysts alike will be watching closely as the Naturals take on the Wichita Wind Surge at Arvest Ballpark, from August 8th through 13th. As these talented players take on the challenges of the next level, this could be a pivotal moment in their careers and for the Royals' organization's future success.