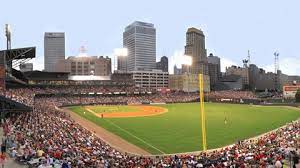 Memphis fans the Redbirds are back for another exciting season of baseball in beautiful downtown. Before we get to the game tonight let's learn a bit about this young team.
The 2022 Memphis Redbirds team features 11 of the St. Louis Cardinal's top 30 prospects according to MLB Pipeline. Second Baseman/Third Baseman, Nolan Gorman, ranks #2, and Staring Pitcher, Mathew Liberatore, is 3rd. Others on this list include Catcher, Ivan Herrera, at 4th, First Baseman/Third/Outfielder, Juan Yepez, is 6th, Starting Pitcher, Zach Thompson is 9th. With the influx of talent third-year manager, Ben Johnson hopes to improve on their 60-67 and 5th place in the Triple-A East Division.
The Memphis Redbirds Baseball team opens the 2022 season with a 6-game series in AutoZone Park against the Gwinnett Snipers. Both teams meet a total of 27 times this season with 15 games being played in Memphis. A total of 18% of their 2022 season will be against one another with June being the only month of the season that these two will not meet this regular season.
T.J. Zeuch got the opening night nod for the Redbirds as the crowd of 2,246 was ready for baseball in the bluff city. The Snipers got on the scoreboard in the top of the 3rd with a solo home run by Catcher, Chadwick Tromp, to take a 1-0 lead. Moving to the top of the 5th with runners in scoring position Redbird's third baseman, Kramer Robertson, singled to bring in Chadwick Tromp to tie the game at 1. The game would remain tied until Redbird Left Fielder, Alec Burleson, homered to left-center field to put the redbirds up 2-1. The 28-year-old closer Jacob Bosiokovic would come in and get the save to send the fans home happy on opening day.
Game 2 of the series is tomorrow from AutoZone Park with the first pitch at 12:05.