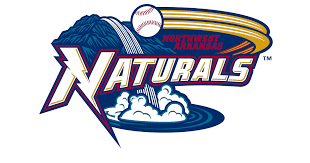 Noah Cameron Gets First AA Win Behind Strong Bullpen In Arkansas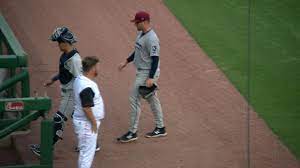 Left-hander Noah Cameron finally broke into the winners' circle at the AA level, delivering a standout performance to help the Northwest Arkansas Naturals secure a convincing 6-1 victory over the Arkansas Travelers on Wednesday night. The win, which levels the six-game series, saw the Naturals strike out a whopping 13 Travelers in total, a testament to the team's strong pitching.
What Happened?
The Naturals wasted no time seizing control of the game, pouncing on Travelers starting pitcher A.J. Puckett for five runs in the first inning. Peyton Wilson's RBI double, Jeison Guzman's three-RBI double, and Jake Mean's single all contributed to the early onslaught, providing a comforting 5-0 cushion before Cameron took the mound. Wilson extended the lead in the second inning with a sacrifice fly that brought Tyler Tolbert home from third base.
Despite the sizable advantage, Cameron demonstrated he didn't need to rely on the lead to keep the Travelers at bay. The lefty, known for his exceptional command, kept the Travelers' offense quiet, utilizing his fastball, changeup, and curve to good effect. He ended his 6.0 shutout innings with eight strikeouts, one walk, and just four hits allowed, marking his second quality start of the year.
Relieving Cameron, Andrew McInvale, and John McMillon put in solid performances, combining for three innings, one run, two hits, two walks, and five strikeouts. McMillon alone was responsible for four of these strikeouts, displaying the depth and potency of the Naturals' pitching staff.
Is Cameron The Future?
Cameron's first AA win and the Naturals' strong team performance will no doubt boost their confidence as they continue this closely contested series. Fans and analysts will keep a close eye on the next games, anticipating more dynamic baseball and hoping for more wins for the Naturals.
What's Next?
The triumph was a significant one for the Naturals, marking their first win at Dickey-Stephens Park against the Travs this season. Looking to build on this momentum, the Naturals will send Chandler Champlain (1-2, 4.30) to the mound for the third game of the series on Thursday, with the first pitch scheduled for 6:35 PM CT.