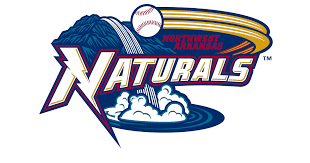 Tuesday night was a turning point for Northwest Arkansas Naturals, who claimed a 5-2 victory over the Tulsa Drillers at Arvest Ballpark in Springdale, Arkansas. The spotlight was on pitcher Drew Parrish who tossed a quality start, and catcher Luca Tresh who hit his ninth homer of the season. With the win, the Naturals are now 35-48 on the season and 7-8 in the second half.
The game began on a high note, with Parrish setting the side down in order in the first. Naturals' Peyton Wilson then grounded into a fielder's choice, which brought Tyler Tolbert home from third, setting NWA in the lead with a 1-0 score.
Keeping fans on edge, Kody Hoese of the Drillers homered in the top of the third, matching the score. However, Wilson's double play in the bottom of the inning and Diego Hernandez's strategic pause before reaching second base forced the Drillers infielder to make a tag. This maneuver allowed Tolbert enough time to score, pushing NWA back into the lead with a 2-1 score.
The game saw another tie in the top of the sixth when Imanol Vargas homered for the Drillers. However, the Naturals came back strong. Tresh's two-run shot in the bottom of the sixth marked his ninth homer this season, providing the Naturals with a comfortable 4-2 cushion. A wild pitch in the seventh brought another run, ensuring the Naturals' 5-2 win.
Parrish (1-2) was awarded the win after a strong 6.0 innings, allowing only two runs on six hits with four strikeouts. Andrew McInvale earned his first hold over one inning, letting up a hit. Yefri Del Rosario threw an inning of relief, securing his fifth hold of the year, while John McMillon earned his second save, striking out two and walking one over an inning of work.
The Naturals will play the second game of the series against the Drillers on Wednesday, with RHP Andrew Hoffmann (2-5, 6.42) taking the mound for the Naturals. The game promises to be an exciting continuation of this rivalry and is scheduled to begin at 7:05 PM CT.