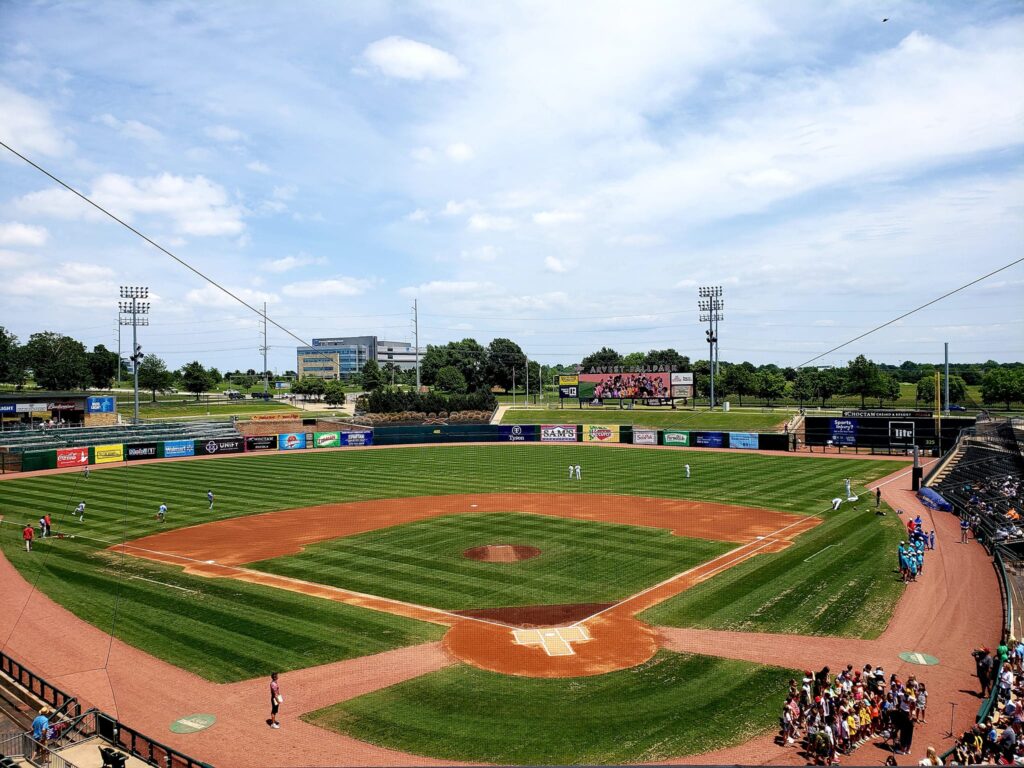 Under the bright lights of Arvest Ballpark, the Northwest Arkansas Naturals held their ground in a tightly-fought baseball game, edging out the Tulsa Drillers 4-3 on Wednesday night. Anchored by a standout performance from Andrew Hoffmann, the Naturals (8-8, 37-48) claimed their fourth consecutive victory in a game that was as much a testament to their resilience as it was to their skill on the diamond.
Hoffmann, who now sits at a 3-5 record, delivered 5.1 shutout innings in his winning effort. Seven strikeouts highlighted the right-hander's night, and he allowed only three hits and two walks. His departure in the sixth inning marked the end of a scoreless outing that saw the Naturals maintain their lead and ultimately secure the win.
The Naturals initiated their scoring in the bottom of the first inning when Diego Hernandez demonstrated his speed, stealing both second and third base. Jorge Bonifacio capitalized on this with a single to left, bringing Hernandez home for a 1-0 lead. The momentum continued into the second, with Jeison Guzmán scoring on Jake Means' ground out to third. The Naturals further extended their lead in the fourth when Tyler Tolbert drove a two-run triple to the wall. These early innings put NWA up 4-0, creating a comfortable buffer for the rest of the game.

The Drillers (6-11, 47-39) staged an impressive comeback in the eighth, scoring three runs off the Naturals. But right-hander Brett de Geus stepped up to quell the threat. Despite allowing two hits, de Geus managed to strike out Carson Taylor and force a pop-out from Diego Cartaya to end the inning. In the ninth, a hit-by-pitch on Brandon Lewis put de Geus in a tricky situation, but he managed to retire the final two batters, thus sealing the Naturals' 4-3 victory.
The Naturals and Drillers will face off again on Thursday night at Arvest Ballpark, with the first pitch scheduled for 7:05 PM CT. Fans can look forward to a special treat as it's "Bark in the Ballpark on a Thirsty Thursday" night, an event presented by Pecan Nation. It's sure to be a night of great baseball and community spirit as the Naturals seek to extend their winning streak.