Naturals Struggle Continues with Fourth Consecutive Loss, Face Wind Surge in Final Game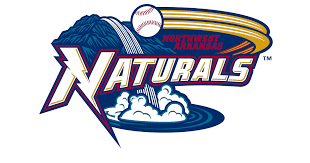 Northwest Arkansas Naturals Look to Regain Momentum in Sunday Showdown
July 2, 2023
The Northwest Arkansas Naturals find themselves in a rut as they suffer their fourth consecutive loss, further dampening their season. The team's recent struggles were evident in their matchups against the Wichita Wind Surge, resulting in a series of close defeats. With their final game against the Wind Surge fast approaching, the Naturals are eager to turn the tide and salvage a victory.
The Naturals' recent string of losses began on Wednesday with a disappointing 15-8 defeat. Despite putting up a valiant fight, the Naturals' pitching staff struggled to contain the potent Wind Surge offense. The following games proved equally challenging, with the Naturals falling 3-1 on Thursday, 5-4 on Friday, and 6-4 on Saturday.
The Naturals' current record stands at 29-44, a far cry from where they had hoped to be at this point in the season. In order to reverse their fortunes, the team must address their weaknesses and regain their winning mentality. Managerial adjustments, improved pitching performances, and timely hitting will be vital if they hope to overcome their recent setbacks.
Sunday's game against the Wind Surge provides the Naturals with a chance at redemption. With the first pitch scheduled for 1:05 PM Central Time, the Naturals will have to bring their A-game to overcome the formidable Wind Surge. The coaching staff will need to rally the team, emphasizing the importance of each player executing their role to perfection.
The Naturals' offense will need to find its rhythm and capitalize on scoring opportunities. Consistency at the plate, along with timely hitting, will be crucial to putting runs on the board and gaining an early advantage. Additionally, the pitching staff must regain their composure and deliver strong performances to keep the Wind Surge at bay.
The Wind Surge, currently holding a record of 32-40, has proven to be a challenging opponent for the Naturals. However, it is often during times of adversity that teams find the strength to rise above their circumstances. The Naturals have an opportunity to showcase their resilience and determination, using this final game as a turning point in their season.
As the Naturals take the field on Sunday, fans eagerly anticipate an intense battle between these two teams. It remains to be seen if the Naturals can break their losing streak and start a new chapter in their season. Regardless of the outcome, one thing is certain: the Naturals will give them all to secure a victory and regain their momentum.
Only time will tell if the Naturals can overcome the Wind Surge's formidable lineup and turn their fortunes around. The game promises to be a thrilling spectacle, with both teams hungry for victory. Fans will be on the edge of their seats, hoping to witness a memorable performance from the Naturals and a much-needed win to revive their season.