Naturals' Late Fightback Not Enough in 5-3 Loss to Travelers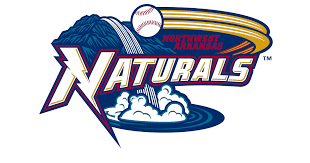 Despite a late show of resilience, the Northwest Naturals were unable to overcome a 5-0 deficit in their Friday night face-off against the Arkansas Travelers, resulting in a 5-3 defeat. The Naturals, who were 1-3 over the week leading up to the game, had their pitching staff strike out ten Travelers. However, the uphill battle from the three-inning deficit proved insurmountable.
Tyler Tolbert was a notable standout for the Naturals, leading their offense with two hits and two RBI. Morgan McCullough also put in a valiant effort, contributing two hits, including a double, and a run scored from the seventh position in the lineup.
Jeison Guzman continued his impressive return from the Injured List. Despite the team's loss, Guzman raised his average to .293, having batted .389 with two homers, four RBI, and six runs scored in the five games since his return. Remarkably, he's hit in all but one of those contests, demonstrating his consistent performance.
On the pitching side, Drew Parrish suffered his second loss since his return to the Naturals, conceding five runs on eight hits with four strikeouts. Beck Way, in his second relief appearance of the season, had possibly his best outing yet. He didn't allow a hit or a run in his 3.1 innings on the mound, walked one, and struck out five. Brett de Geus also contributed to the Naturals' pitching efforts, throwing an inning without allowing a run, striking out one, walking one, and giving up two hits.
A significant challenge for the Naturals was their struggle with runners in scoring position. The team was 1-for-9 in these situations, a statistic that will likely be a focus for improvement in their upcoming games.
Despite the loss, the Naturals' spirit and determination were palpable throughout the game, as was the support from their fans. An impressive 4,771 spectators were in attendance for Friday night's game, showcasing the strong community support behind the team.
The Naturals will look to bounce back in their next game and will undoubtedly use the lessons learned from this encounter to fuel their preparation and strategy. As the season continues, the Naturals' fans and followers will surely be expecting a resurgence from their team.