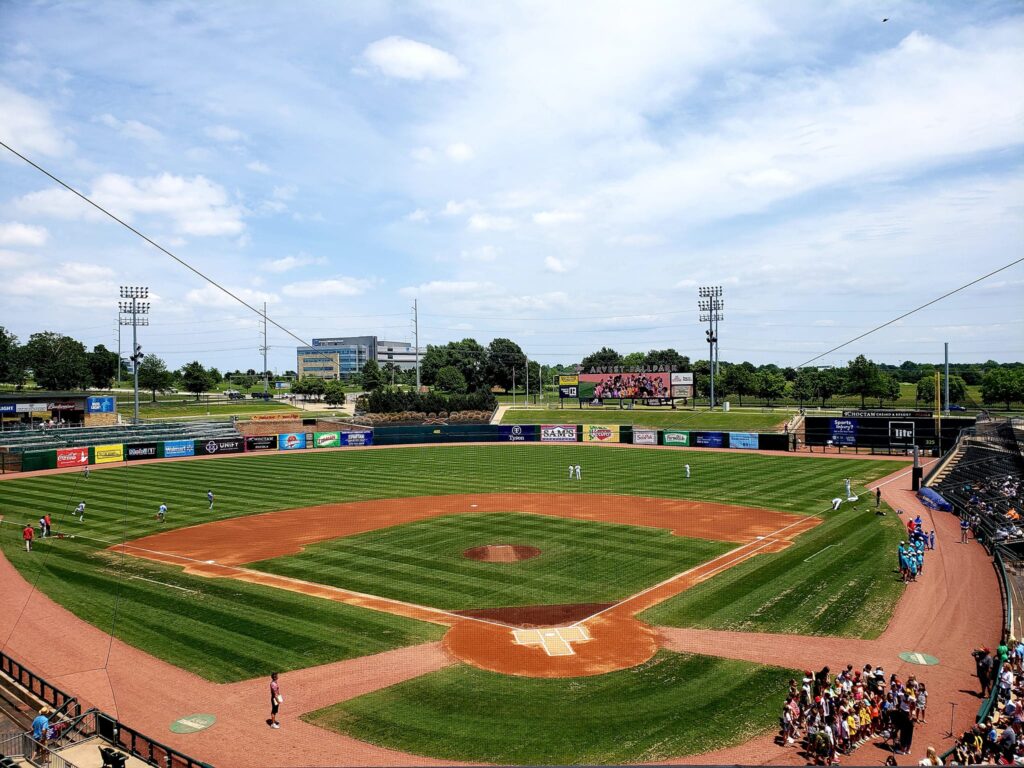 The Northwest Arkansas Naturals' game against the Seattle Mariners' Double-A affiliate, the Arkansas Travelers, was suspended today — Sunday, July 9 — at Arvest Ballpark due to a wet field and an unplayable field, where the Naturals lead, 4-3, in the 4th inning. We will break down the action that took place prior to the suspension. In addition, we will inform you when the makeup game will be played. 
What Happened?
Josh Morgan gets his first triple of the season, scoring Robbie Tenerowicz to put Arkansas up 1-0. Riley Unroe singled to center field to score Morgan to give the Travelers a 2-0 lead. Leo Rivas won Unroe on the right and made it 3:0. The Travelers would score 3 runs in the top half of the second inning.
 The Naturals answered quickly when catcher Luca Tresh led off with 2. The bats woke up when Morgan McCullough flew out to center. Jake Means singled, followed by Dillan Shrum's three-run deep ball to right. It would be Shrum's sixth home run of 2023. That deep ball would tie the game at two as it would score Means and Treah. After singles by Parker Bates and Tyer Tolbert, the Naturals would get a double by Parker Wilson, which would score Bats and move Tolbert to third. 
That would give the Naturals their lead after Jorge Bonifacio flew out to the right to end the inning. That would be the last run as the game would be suspended after that. This is the first rescheduled game of the season at Arvest Ballpark.
When Will The Game Be Rescheduled? 
The regular season game on Tuesday, September 12th will now be 7 innings after the suspended game, but will not start until 7:00 p.m. Gates open to the public at 5:00 p.m. Fans in attendance who had tickets will have them honored for the rescheduled game.
What's Next?
The Naturals will take a break for the MLB All-Star Game. Their next series will be a three-game series, in San Antonio, against the Sodpoodles. During the season, these two teams have met in one other six-game series. In that series, the teams split these games at three wins each.