This season I, along with Brandon Bumgarner, will be covering the Reece's Senior Bowl. We are very excited to be able to cover this game. I will be doing a weekly article series on my personal journey to the game. Let's start at the beginning for me.
As a young child I gained a love and passion for sports. This passion was fueled by a family of sports fans. From my grandparents to aunts and uncles we all love sports. I dreamed to be covering sports one day in my future. This dream has been a lifelong journey.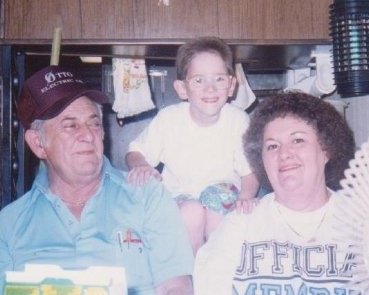 How it started.
My passion and love began at my grandparents house where I learned about Memphis Basketball. The University was known as Memphis State at that time. Some of my fondest memories are my grandmother yelling "Coach, they look tired out there!" as my grandad sat in his chair with the radio broadcast going. Then the Tigers would make a shot and they would both yell "Yes!! Good Shot! Now do that every time!" These things seem small to some but for me it is where it all started. These memories come back to me whenever I watch any Memphis Basketball game. Little did I know but this would ignite a love for Memphis sports.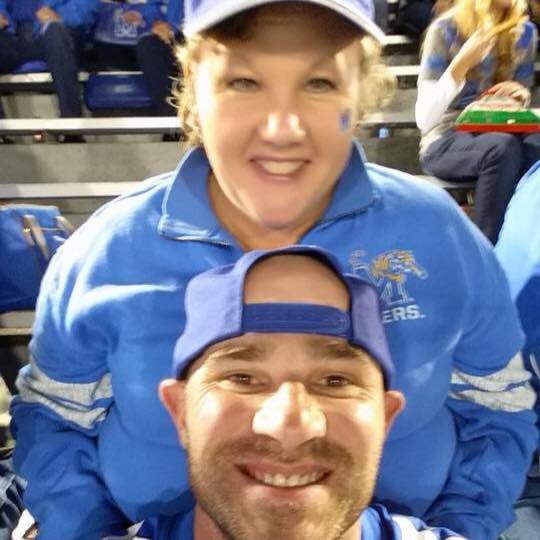 The Basketball memories are memorable, but Memphis Football is where my passion was shifted to overdrive. The Memphis Football program and my immediate family go hand in hand. Growing up I knew nothing other than Memphis and who they were playing that week. The teams were not great in the early days but we were there. Every week. Tobey Field. the grill going, as we played football. We were always in the stadium early to watch the team warm up. Then off to get a corn dog. As a child this is what the games were all about. Food. Not the game. At the age of around nine all of this changed. I began asking my step dad about the game. Who does what? Why do they do that? The rules of the game. As my knowledge grew I began to fall in love with the sport.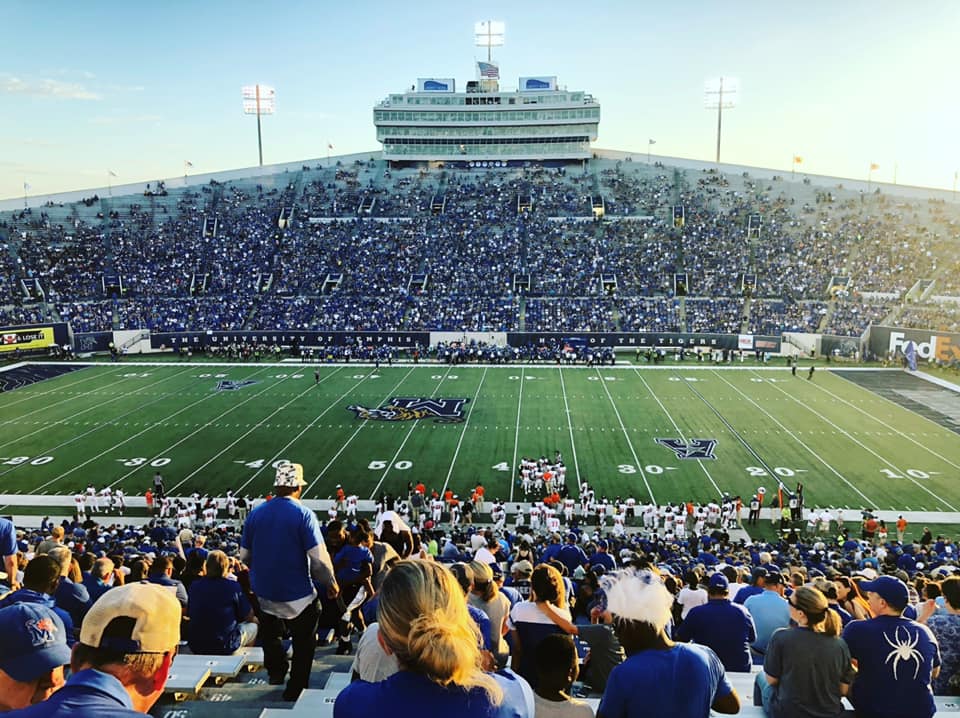 Once I understood the sport I began making road trips. These trips as a young child made me feel like a adult. My step dad, myself, and his friends would travel to Hattiesburg, MS, Louisville, KY, and other towns to watch the Tigers. I began learning the rosters and where the players were from. I was forming the passion I have as I write this and I neve realized it. November 9th 1996. A day that I, along with other Memphis fans, will never forget this day. Memphis Football would win possibly the greatest victory in school history over then No.6 University of Tennessee by the score of 21-17. Memphis fans would storm the field in celebration of the win. We rushed home to watch the tape of the game. It was at this time that I knew I wanted to be in the sports world. CBS Commentator Sean McDonough had a legendary call that sold me. Late in the 4th Quarter the Tigers needed a big play. Quarterback Quadry Anderson dropped back and hit WR Chancey Carr with a pass down the sideline to set up what would be the game winning drive. The passion McDonough had in his voice as he yelled " Anderson Looking..Looking..Looking.. Anderson pass down the sideline! Has a man behind the Defense! Caught!!!" made me want to be him. It made me want to cover not just Memphis Football but the game as a whole.
Sports has become as much a part of my life as my own family. I am blessed with a incredible wife who loves sports as well. To have my wife along with my family at these sporting events makes it even better.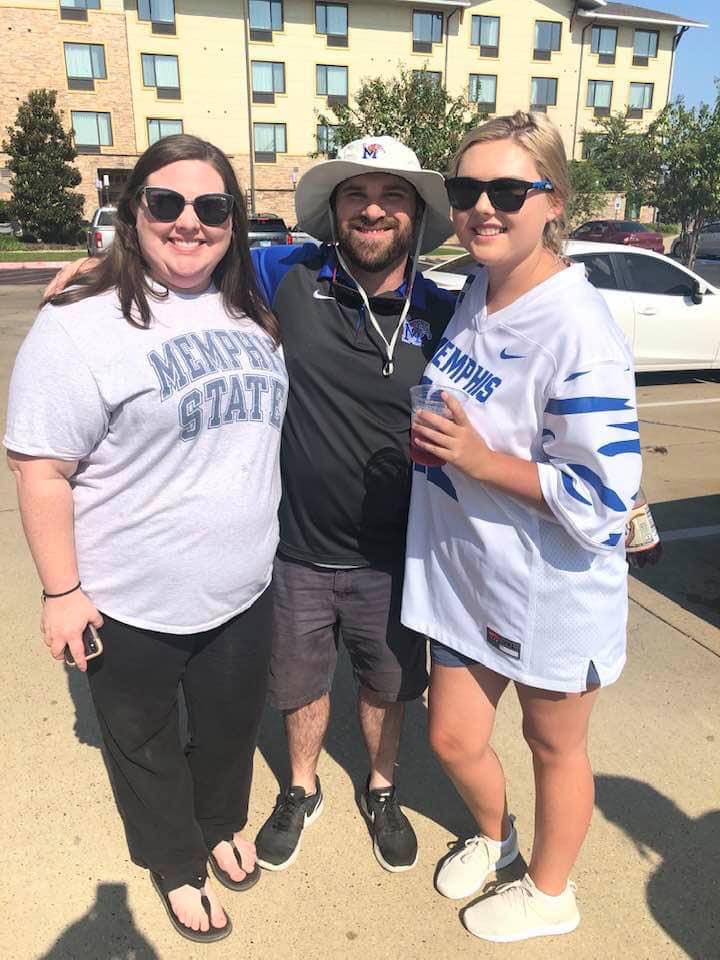 These memories are something I will always value. To some sports is just a game. It is more than a game for me. It's a love and passion I find more incredible every day.