Money and Vacancies – A 16-Year Story of Arkansas Football
The Arkansas Razorbacks' head coaching position seems to be a golden throne, but one that comes with a razor-edged sword hanging overhead. The University of Arkansas has found itself in the expensive cycle of hiring and firing head coaches, a costly endeavor that has seen them shell out tens of millions to coaches in buyouts. With today's dismissal of offensive coordinator Dan Enos, who leaves with an astonishing 2.8 million dollars, the university finds itself once more in the costly position of filling voids in its football program. 
The Razorbacks story is one of highs and lows, and it began with Houston Nutt, an Arkansas native who led the football program from 1998 to 2007. Nutt had a commendable 75-46 record during his tenure, leading the Razorbacks to eight bowl games and three appearances in the SEC title game. However, amidst personal controversy, Nutt resigned in 2007, costing the university a hefty $3.65 million buyout.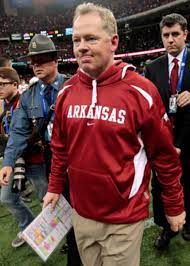 In 2008, Bobby Petrino stepped into the fray. Despite a shaky start, Petrino guided the Razorbacks to three back-to-back bowl games and a remarkable 5th-place national ranking in 2011. However, his tenure was cut short in 2012 following a scandal that came to light after a motorcycle crash. Petrino was fired with cause, thus avoiding his contract's $18 million buyout clause.
John L. Smith took over in 2012, but his stint was short-lived. A devastating 4-8 season led to his dismissal, and he left the university with a simple request to "Smile!"
The 2013 season saw Bret Bielema at the helm. Despite a slow start, Bielema secured two bowl wins and a promising start to the 2016 season. But the season quickly unraveled, leading to a dismal four-win 2017 season and Bielema's dismissal. As the highest-paid state employee, with a reported salary of over $4 million, Bielema's exit cost the university $11 million.
The era of Chad Morris, which began in 2018, was marked by consistent failure. With no wins in the SEC and a series of embarrassing losses, Morris was dismissed in 2019. His dismissal cost the university a hefty $10 million buyout to be paid in installments of $250,000 per month until the end of 2023.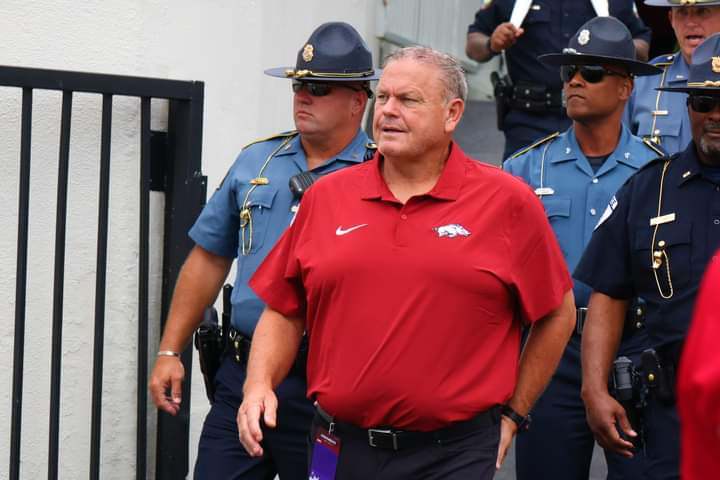 The current head coach, Sam Pittman, is also feeling the heat. Despite the dismissal of Enos, Pittman's position is far from secure. He is due a staggering 22.1 million dollars in a buyout, but the amount depends on his record as head coach. If his record is .500 or better, he would be owed 75% of the buyout, totaling $16,575,000. If Pittman's record is below .500, he would be owed 50%, or 11,050,000. With his record currently at 19-16, every game is a high-stakes affair with millions of dollars on the line.
Over the last 16 years, the University of Arkansas has overspent on coaching buyouts. While the search for a stable and prosperous head coach continues, the financial implications of these coaching changes cannot be ignored. Will the next head coach be worth the investment? Only time will tell for the Razorbacks' faithful and the university's boosters.