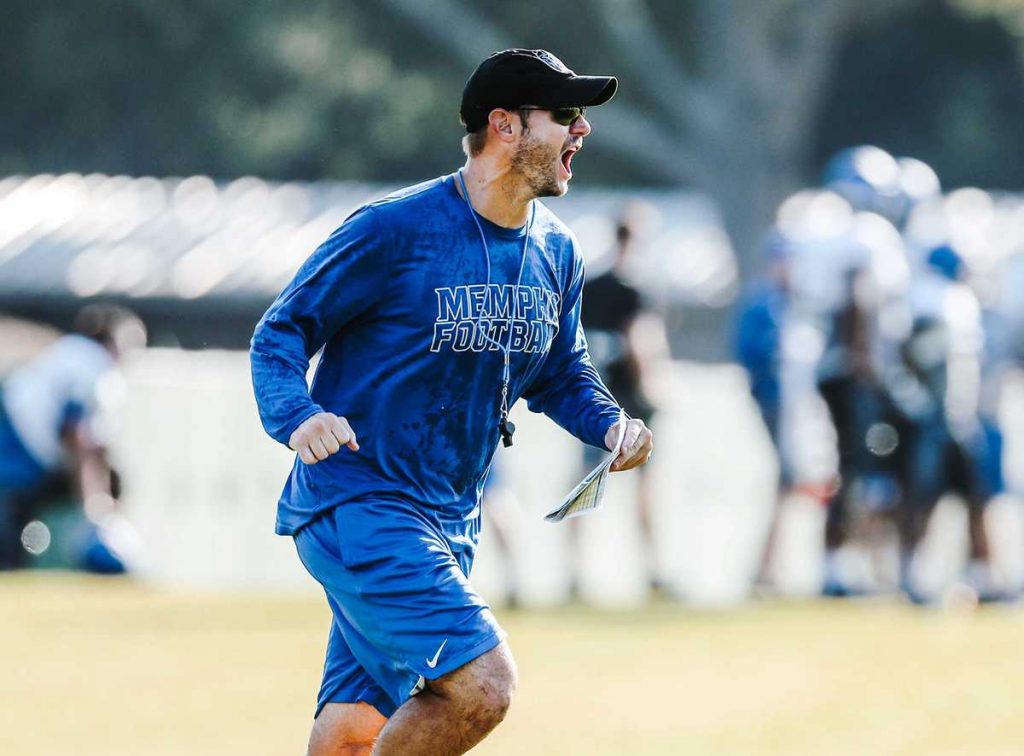 Memphis Vs Nicholls State Preview
Time: 7 Pm
Location: Memphis, TN – Liberty Bowl Memorial Stadium
Network- ESPN+
For Head Coach of University of Memphis Ryan Silverfield, his first season went great. After multiple injuries and opt-outs last season the Tigers played inspiring football down the final stretch. Finishing 8-3 after a Montgomery Bowl victory over Florida Atlantic to end the year. This season this staff has had the luxury of a full off-season and camps and retuning sixteen starters from 2021. The new season kicks off tonight in what should be a full house against Nicholls State.
For the Colonels this season has been a whirlwind, to say the least. Hurricane Ida forced them to evacuate and make the trip to the Mid-South early. Head Coach of the Colonels Tim Rebowe will need his 3rd in rushing and 2nd in scoring offense to be prolific tonight. Former Missouri QB Lindsey Scott leads the other 11 returning starters tonight.
Defensively the Colonels have major holes on all three levels. They will need to play lights out all night long and force extra possessions to compete. They were torched during the spring.
Memphis will be replacing arguably the greatest QB in school history in Brady White. Coach Silverfield has announced that Arizona transfer Grant Gunnell will start tonight but expect many to play. This is something new for Tiger fans that will be very fun to watch. Incoming Freshman Seth Henigan has turned heads all summer and will make a case for starting position. The QB room is deep and talented.
The Tigers return their top four leading rushers from last season that struggled to get going. Redshirt Freshman and North Little Rock native Brandon Thomas sit at the top of a stacked depth chart to start the year.
Tiger fans want to know if anyone can catch Calvin Austin. According to his @cantcatchcal Twitter handle, no one can. He along with 5th year senior TE Sean Dykes, RS-Sophomore Javon Ivory will be weapons for whoever is under center this season.
The Offensive line will be the key position for the offense to take the next step forward. Redshirt Senior Dylan Parham along with incoming players via the transfer portal will help immediately. The games are won and lost in the trenches. With Silverfield being an O-Line coach at heart I expect to see instant improvement upfront.
Former National Coach of The Year Mike Macintyre is excited about his defense. Led by Redshirt Junior Quindell Johnson the Tigers had a very successful season. They finished 3rd in the AAC in Points allowed at 27.9 per game and held opponents to 5.7 yards per snap. In an off-season where the Tigers lost players to the transfer portal, the biggest event was a player coming back. Pine Bluff Native John Tate returns for the 5th year at Nose Tackle. Tate will be joined by Senior Wardalis Ducksworth and Senior Morris Joseph to make the Defensive line one of the tops in not only the conference but the nation.
Tonight, will be fun offensively but the Memphis Defense will be too strong to spoil any upset bids by Nicholls. Memphis fans will be excited to see who makes a step forward as QB. Tonight, will be a great look to see who that will be. Memphis travels to Jonesboro, Arkansas to take on the Butch Jones-led Red Wolves followed by the Bulldogs from Mississippi State the following week.
Final Score Prediction- Memphis 42 Nicholls 17