In an impressive display of tenacity and teamwork, the Memphis Tigers secured a hard-fought 3-1 victory over the Tulane Green Wave on Sunday afternoon. This marks their second conference win, a much-needed boost to their record, now standing at 6-13. Despite facing some challenges, the Tigers ultimately demonstrated their prowess and potential with a match performance that included 70 digs, 60 kills, nine blocks, and six service aces.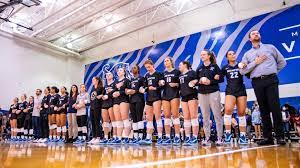 Junior Tabytha Toelke stood as a beacon of strength, leading the Tigers with a .306 clip, 15 powerful kills, and 12 digs. Her performance was instrumental in turning the tide of the match, especially in the crucial fourth set. 
Memphis head coach Sean Burdette praised the team's performance, noting, "Great end to the weekend where we got better from our Rice match on Friday night to today's with Tulane. I thought we were efficient on offense and our serving allowed some good defensive pressure." He also acknowledged the team's resilience and fight, which was particularly evident in the fourth set.
The Tigers and the Green Wave traded blows in the first set, with Memphis ultimately seizing the reins after a 5-1 run. Blocks from Clara Bednarek and Reilly Briggs, an ace from Abi Schlueter, and a final block from Toelke and Bednarek tipped the scales in favor of Memphis, resulting in a 25-21 set win.
Set two was a rollercoaster ride, with Tulane taking an early lead. However, the Tigers didn't back down, chipping away at the Green Wave's lead and taking control late in the set with kills from Toelke and a service ace from Jordan Heatherly. A 3-0 run, courtesy of Madison Rice-Locket and Toelke, clinched the set for Memphis with the same score as the first, 25-21.
Tulane bounced back fiercely in the third set with an 8-3 run that forced a Tigers timeout. Despite a valiant effort, Memphis could not overcome the deficit, succumbing to a 25-14 set loss.
However, the fourth set saw Memphis rally back with a powerful performance. The teams went toe-to-toe, but the Tigers held a slight two-point lead at 22-20. Their final triumph came in overtime, with a decisive kill from Toelke, sealing a 28-26 win and wrapping up the match.
Notably, four Tigers hit double digits: Toelke (15), Rice-Locket (11), Heatherly (11), and Bednarek (10). Heatherly also recorded a triple-double with 24 assists, 11 kills, and 10 digs, while Toelke added a double-double to her name. Bednarek demonstrated her defensive skills with eight blocks, her season-high.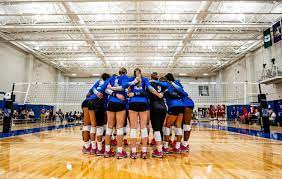 The Tigers now look forward to their upcoming matches against UAB, scheduled for Friday, October 13, and Saturday, October 14. They will undoubtedly carry the momentum from this win and hope to improve their standing in the conference further. This match is an excellent reminder that the heart of a Tiger beats strong, even in challenging times.